The last Rolls-Royce Phantom VII has been produced with a nautical theme for a 'connoisseur collector' of the brand's vehicles.
Built on a Phantom Extended Wheelbase body that measures 6092mm long – some 250mm longer than the standard body – the last car features a long list of individual features that mimic those of a grand ocean liner's interior.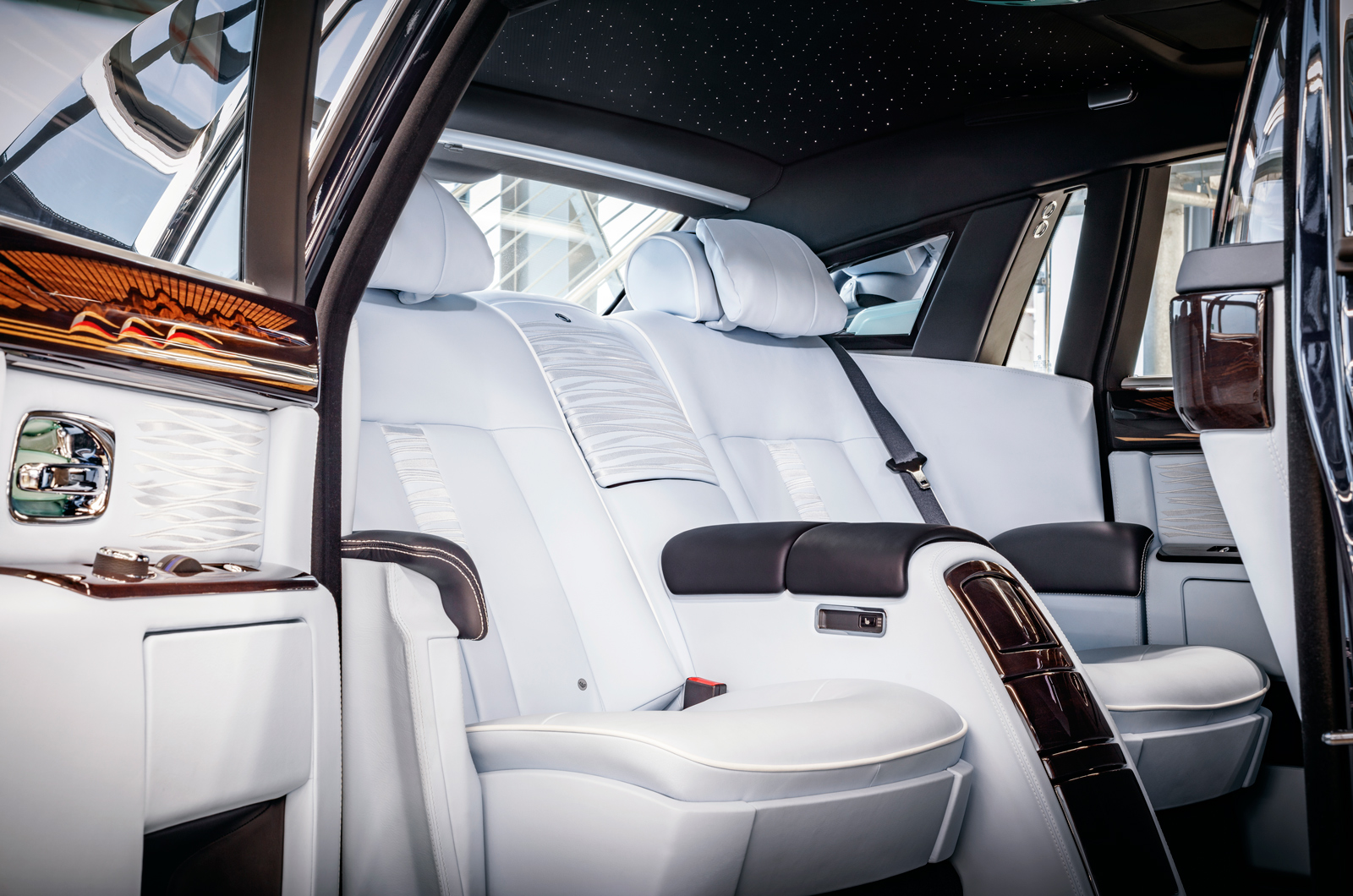 These include artwork on the dashboard that depicts a 1930s cruise ship and clocks that mimic the look of classic ship radio clocks. Each is housed within a grooved bezel that features 24 time zones, allowing passengers to rotate it to suit whichever zone they are currently in.
The Phantom's lambswool carpets also feature a hand-cut wake effect, and the car's exterior finish colour, a velvet blue, is a nod to the colour of the ocean. It's contrasted by pinstripe tyres and a solid silver Spirit of Ecstacy.
No changes have been made to the car's powertrain, so it uses Rolls-Royce's 6.75-litre naturally aspirated V12 that produces 454bhp and 531lb ft of torque. Like the regular Extended Wheelbase model, the final Phantom can accelerate from 0-62mph in about 6.1sec and to a top speed of 149mph.