Lamborghini's first series-production hybrid models are set to feature pioneering electric technology, with the supercar firm focusing on lightweight supercapacitors and the ability to use carbonfibre bodywork to store electrical energy.
The Italian manufacturer has teamed up with the Massachusetts Institute of Technology (MIT) on a number of research projects focused on supercapacitor energy stores – which can be charged faster and store more energy than similarly sized lithium ion batteries – and ways of storing energy in new materials.
Riccardo Bettini, Lamborghini's head of R&D project management, said that although it is clear that electric power is the future, the current weight requirements of lithium ion batteries meant that "at the moment, it's not the best solution" for the firm. He added: "Lamborghini has always been about lightness, performance, enjoyment and engagement. We need to keep that in our super-sports cars in the future."
The technology was previewed on the Terzo Millennio concept car, shown in 2017, and a small supercapacitor will be featured on the forthcoming limited-run 808bhp Sián FKP 37. That model pairs the firm's 6.5-litre V12 with a 48V e-motor built into the gearbox and powered by a supercapacitor. The e-motor produces 34bhp and weighs 34kg and Lamborghini claims it's three times faster to charge than a lithium ion battery of equivalent size.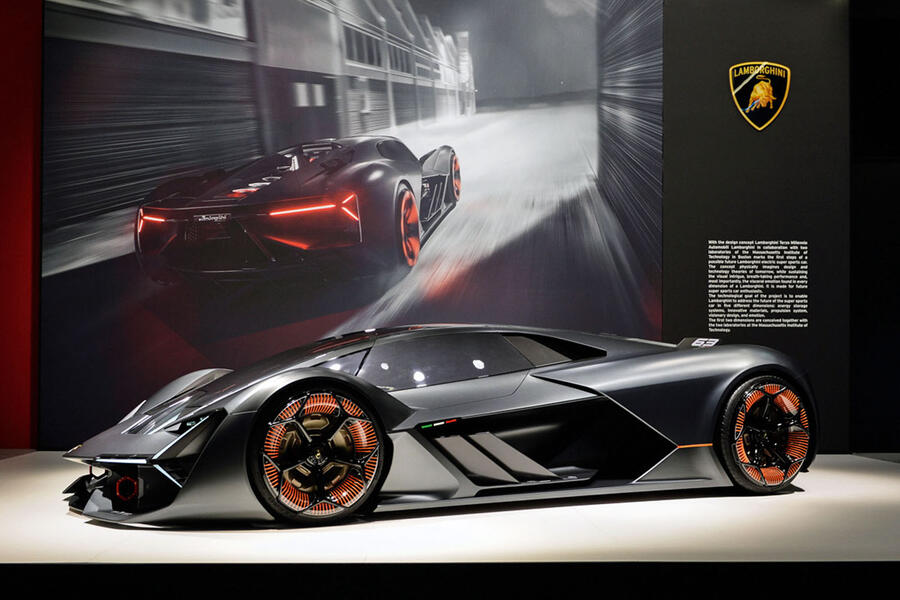 Although the supercapacitor used on the Sián is relatively small, Lamborghini and MIT are continuing their research. They have recently secured a patent for a new synthetic material that can be used as the "technological base" for a more powerful next-generation supercapacitor.
Bettini told Autocar the technology remains "at least two to three years" away from being production ready but supercapacitors are "the first step in the roadmap" to electrified Lamborghinis.