"It's like Christmas," says Gregory Guillaume, as we both stare wide-eyed at the car.
I'm not seeing a lot of tinsel or coloured lights, but I do see what still excites Kia's European design chief about a project he began as a concept around seven years ago.
He's talking about the graceful and unmistakable rear-drive proportions of the new Kia Stinger, the four-door GT Guillaume believes will complete a "paradigm shift" for the Korean brand when it hits the market early next year. Good proportions are like a Christmas present: start with those and it's much easier to build great-looking cars.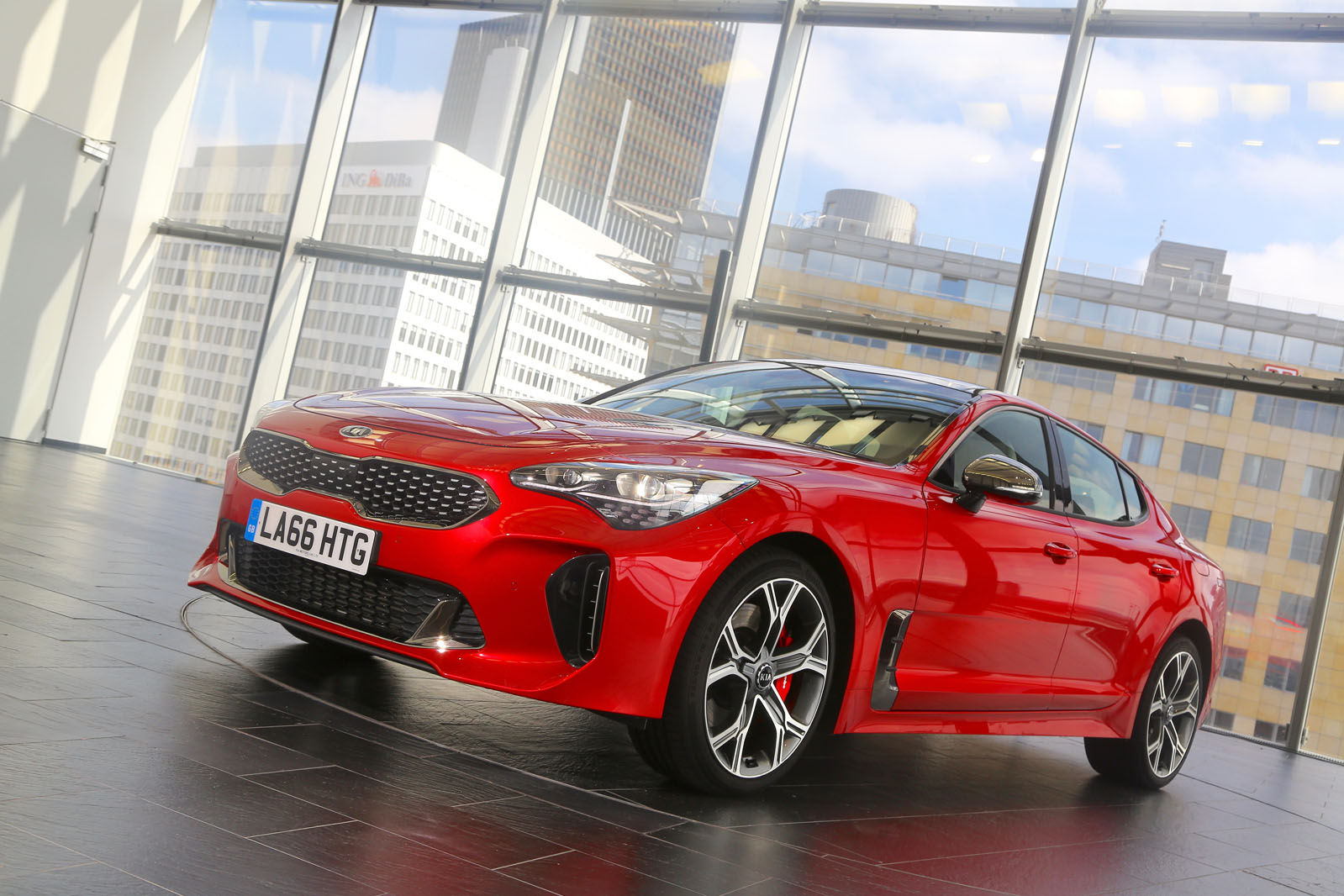 Standing next to the new Stinger, the key facets of the layout become obvious: the long bonnet, the short front overhang, the low roof of a cabin pushed to the rear and, above all, the generous dash-to-axle dimension that clearly advertises the fact that there's a potent north-south engine in there, driving either the rear wheels or, in some cases, all of them.
It looks so different from the Kias and Renaults and Fords we know, the workaday, nose-heavy, frontwheel-drive creations that crowd every cranny of the car market. This is a proper car, aimed specifically at enthusiasts. It will challenge the BMW 4 Series Gran Coupé and the Audi S5 Sportback from a direction they must have been expecting for a while. With a top model packing a 360bhp V6, a 5.1sec 0-62mph sprint time and a 160mph top speed, this Stinger will sit just below Europe's most hardcore saloons, such as the BMW M3 and Mercedes-AMG C63, but not by much. In fact, it's a little larger than its German peers, with Guillaume valuing length in cars for both its grace and its space. So the Stinger is 200mm longer than a 3 Series and nearly 100mm longer in the wheelbase – but it's 58mm lower.
Guillaume, a life-long car lover in a way some design chiefs are not, defines the way in which the Stinger combines imposing proportions with power by referring to his inspiration, the Giugiaro-designed Maserati Ghibli of the early 1970s.