"It's like Christmas," says Gregory Guillaume, as we both stare wide-eyed at the car.
I'm not seeing a lot of tinsel or coloured lights, but I do see what still excites Kia's European design chief about a project he began as a concept around seven years ago.
He's talking about the graceful and unmistakable rear-drive proportions of the new Kia Stinger, the four-door GT Guillaume believes will complete a "paradigm shift" for the Korean brand when it hits the market early next year. Good proportions are like a Christmas present: start with those and it's much easier to build great-looking cars.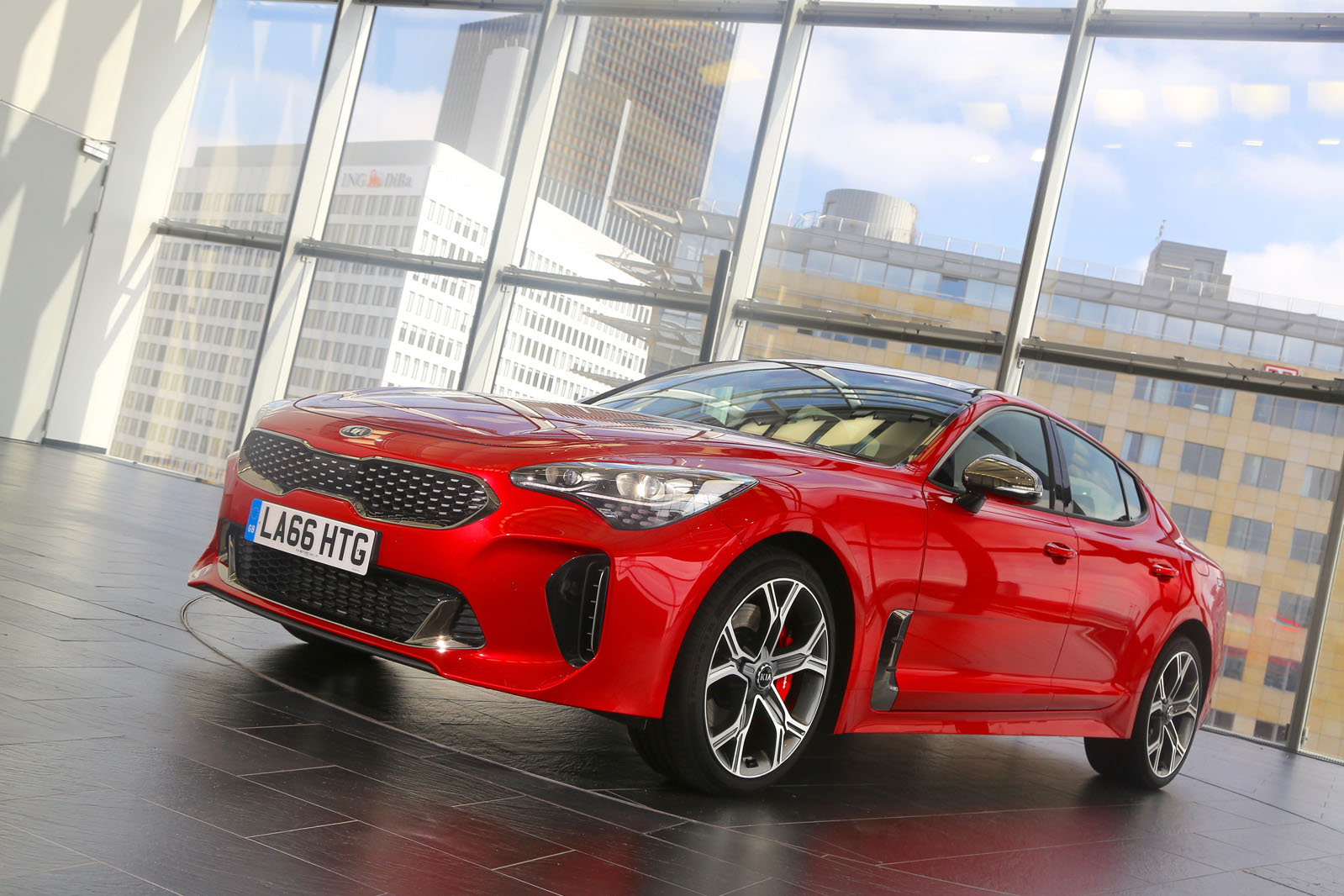 Standing next to the new Stinger, the key facets of the layout become obvious: the long bonnet, the short front overhang, the low roof of a cabin pushed to the rear and, above all, the generous dash-to-axle dimension that clearly advertises the fact that there's a potent north-south engine in there, driving either the rear wheels or, in some cases, all of them.