We've driven two right-hand drive Stingers on UK roads. One was the 2.2-litre diesel, the other the 3.3-litre V6 GT range-topper, which we also briefly tried on a track.
At 4.83m, the Stinger is quite long compared with the BMW 4 Series Gran Coupé (4.64m) and Audi A5 Sportback (4.73m) and it has an unusually long 2.9m wheelbase. That, Hyundai Kia performance chief Albert Biermann said, has advantages for packaging, ride comfort and stability but presents some challenges in making the rear-wheel-drive Stinger feel as agile as the best cars in the class.
At the moment, the 2.2-litre diesel will arrive in the UK with only passive dampers, which give a relatively controlled ride. It does have drive modes, though, which adjust the engine and gearbox response (an eight-speed auto is standard) and steering weight. In Comfort mode, the steering is nicely weighted, with decent self-centring and good accuracy and linearity. In Sport, it takes on a bit too much heft for our liking and will probably be toned back before launch.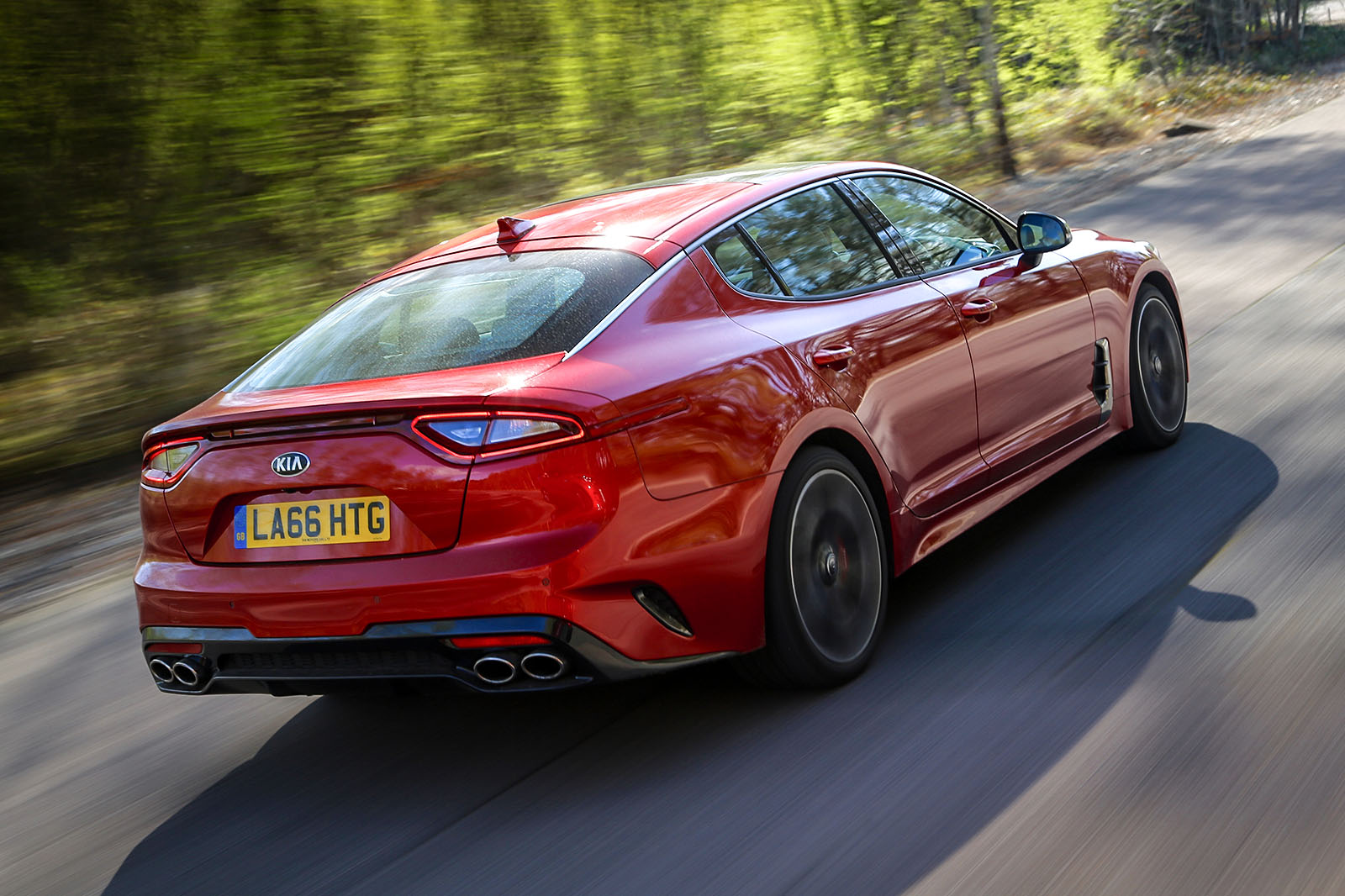 The 197bhp 2.2-litre diesel performs well enough. In Comfort, the gearbox response could be sharper, but it's better in Sport and you can always use the steering wheel paddles. The management at Kia Europe think the car could be less sporting but Biermann — rightly, in our book — has told them they're wrong.
The Stinger GT, with its 370bhp V6, has adaptive dampers as standard and, despite being heavier than the 2.2 diesel, offers a much greater feeling of agility.
Obviously, it gets on a fair bit quicker, too. Development of the exhaust has been signed off, but it doesn't sound rorty enough at all Biermann and his colleagues said Kia will aim the Stinger GT just below Audi S5 levels of focus. It could afford a stiffer ride quality than it has at the moment, especially in Sport mode, which isn't that much firmer than Comfort.