The Honda Civic Type R is labelled by its maker as a car ready to face the track. We put that statement to the test in Scotland.
Scotland's only permanent race track crams nine corners into just 1.3 miles and, just for good measure, throws in a series of drops and climbs that mean the average height above sea level varies by about 60 metres from the circuit's highest point to its lowest.
Knockhill demands make it a great place to learn about track driving, so I'm here to learn from Gordon Shedden, the reigning Dunlop MSA British touring car champion. The circuit is like a second home for the local driver, and as part of Knockhill's track driving school, enthusiasts can opt for the Gordon Shedden Driving Experience, where, for £499, you get one-on-one tuition with the double tin-top champ in a Honda Civic Type R road car.
Shedden says: "It's a unique track, and not something you could go and design again from scratch. It has so many elements and you don't get a chance to relax."
So how do you go about mastering a track such as Knockhill? The BTCC champ offers his advice.
WALK THE TRACK
"Walking the track before you drive it gives you a chance to spot things. Standing at turn one, you can see slight differences in the track surfaces: where there are patches, where the circuit is worn away, which bits look like they have some grip, where there is rubber, which kerbs look like you can use them and which ones the car won't be able to take. In BTCC, we will take our race engineer with us on a track walk to explain the behaviour of the car at a specific point."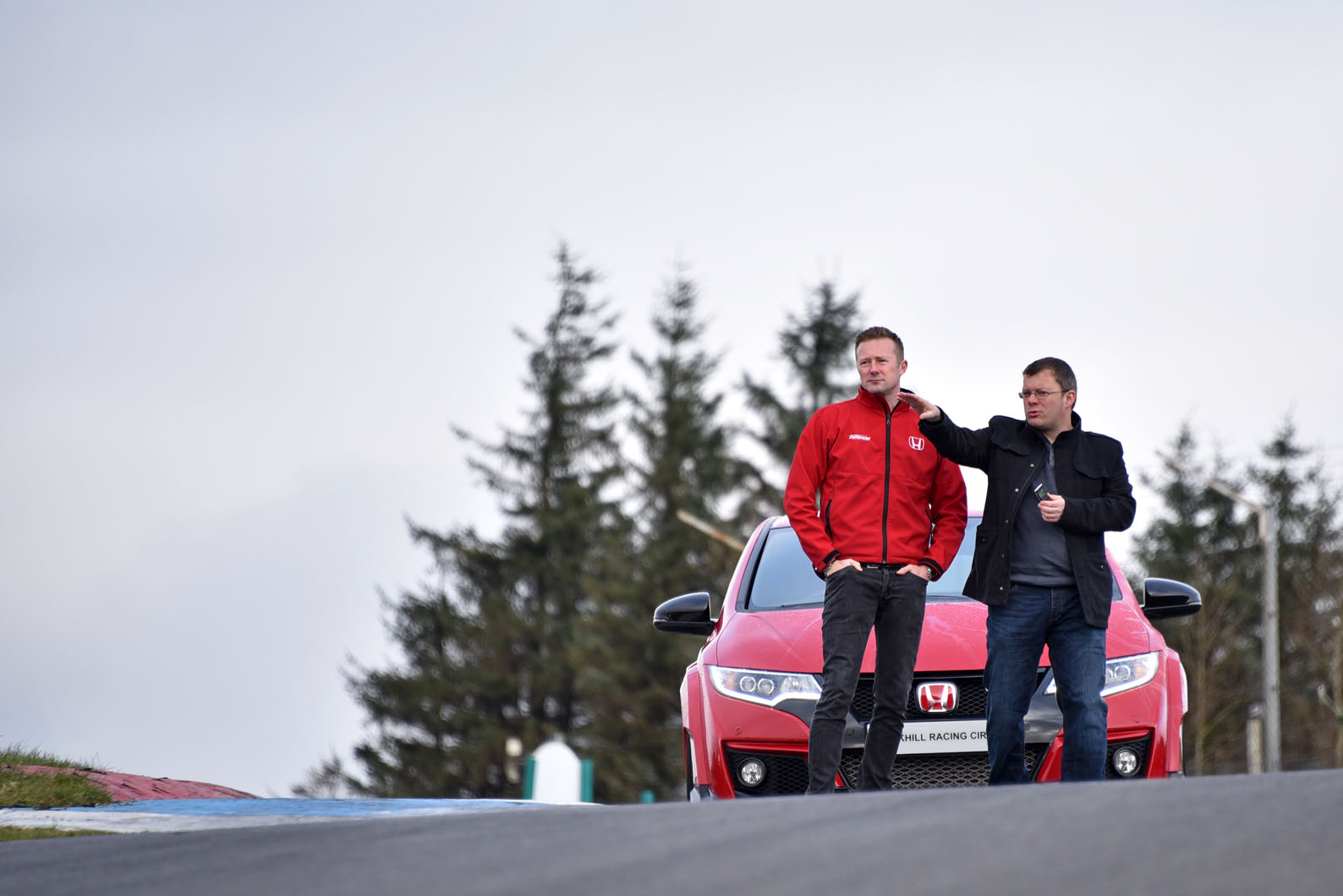 BUILD UP YOUR PACE
The first corner at Knockhill, Duffus, is a fast right-hander with a downhill approach. It's a big-commitment corner – fifth gear and 120mph in a touring car – and Shedden says he's seen many novices make the mistake of attacking it flat out on their very first lap.