The Ford Focus RS has been ramped up to produce 405bhp and 425lb ft of torque by American performance brand Hennessey.
The Hennessey HPE400 upgrade kit includes a high-flow air filter, a stainless steel mid pipe with an electronic dump valve and an engine management software upgrade.
The results boost power output of the car's turbocharged 2.3-litre engine by 60bhp and torque by 101lb ft of torque. These headline figures also overtake those produced by Mountune's Ford-approved upgrade kit by 35bhp and 49lb ft of torque.
Hennessey hasn't released any performance figures for its upgrades yet, but given the large increase in output, HPE400-equipped RS's should significantly trim the standard car's 4.7sec 0-62mph time. It should also make the Focus RS a serious match for the more expensive Mercedes-AMG A45, which hits the mark in 4.2sec but costs £40,695 to buy.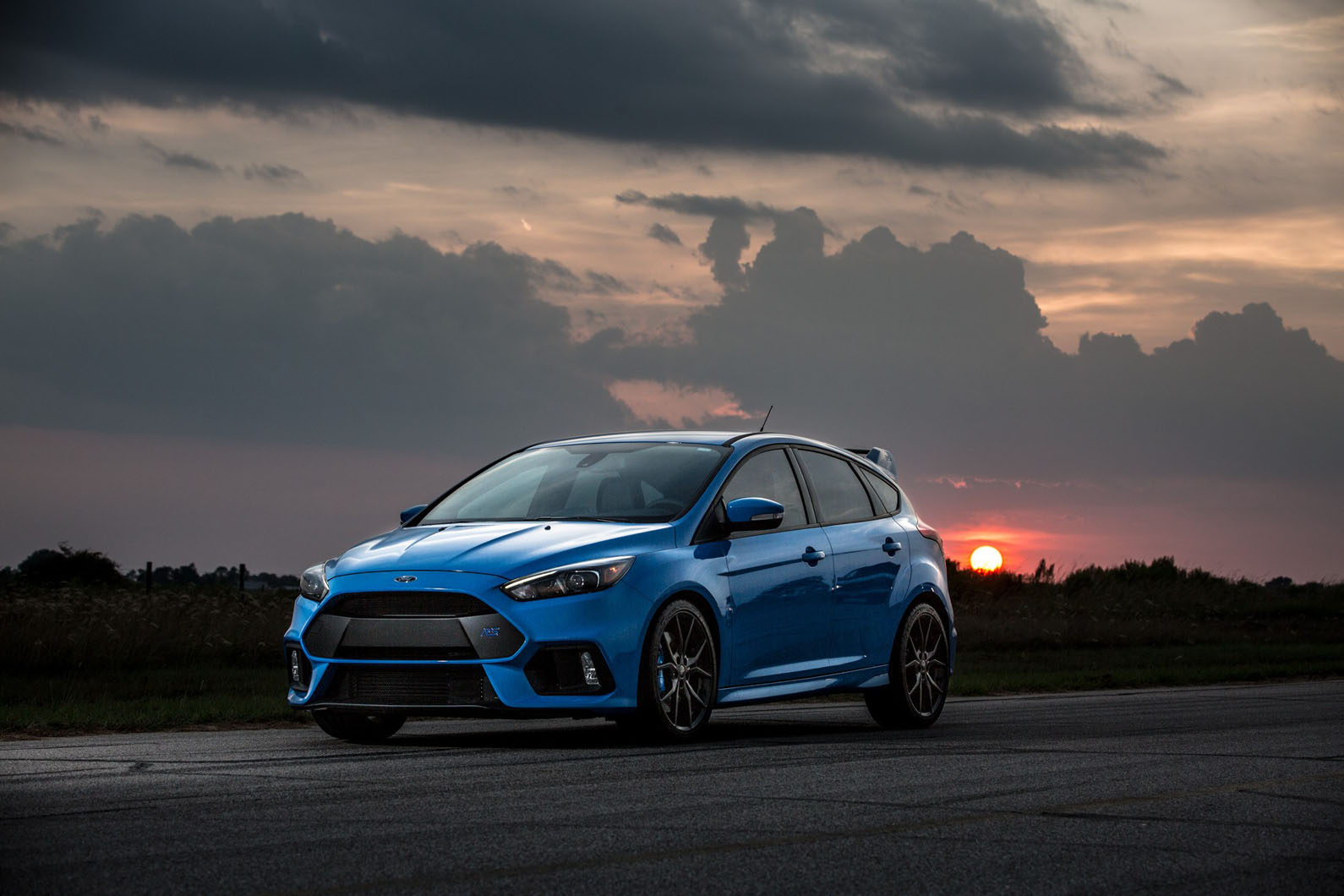 When pricing for the HPE400 kit is added to the RS's £31,000 price - the upgrades cost $2995 (about £2258) in the US - the HPE400 Focus RS looks like a comparative bargain.
Admittedly, there's no word as to whether Hennessey's services will be officially launched in the UK at this stage. British buyers can, however, order the parts to be shipped here.
US buyers who spend $4995 (about £3766) can have the parts fitted by Hennessey and get their car rolling road-tuned to optimise software.
Hennessey will launch more upgrades for the Focus RS in due time, with new wheels and stickier tyres top of the list.
Video of Hennessey gaining baseline figures for the standard Focus RS: