The Ford Focus RS has been ramped up to produce 405bhp and 425lb ft of torque by American performance brand Hennessey.
The Hennessey HPE400 upgrade kit includes a high-flow air filter, a stainless steel mid pipe with an electronic dump valve and an engine management software upgrade.
The results boost power output of the car's turbocharged 2.3-litre engine by 60bhp and torque by 101lb ft of torque. These headline figures also overtake those produced by Mountune's Ford-approved upgrade kit by 35bhp and 49lb ft of torque.
Hennessey hasn't released any performance figures for its upgrades yet, but given the large increase in output, HPE400-equipped RS's should significantly trim the standard car's 4.7sec 0-62mph time. It should also make the Focus RS a serious match for the more expensive Mercedes-AMG A45, which hits the mark in 4.2sec but costs £40,695 to buy.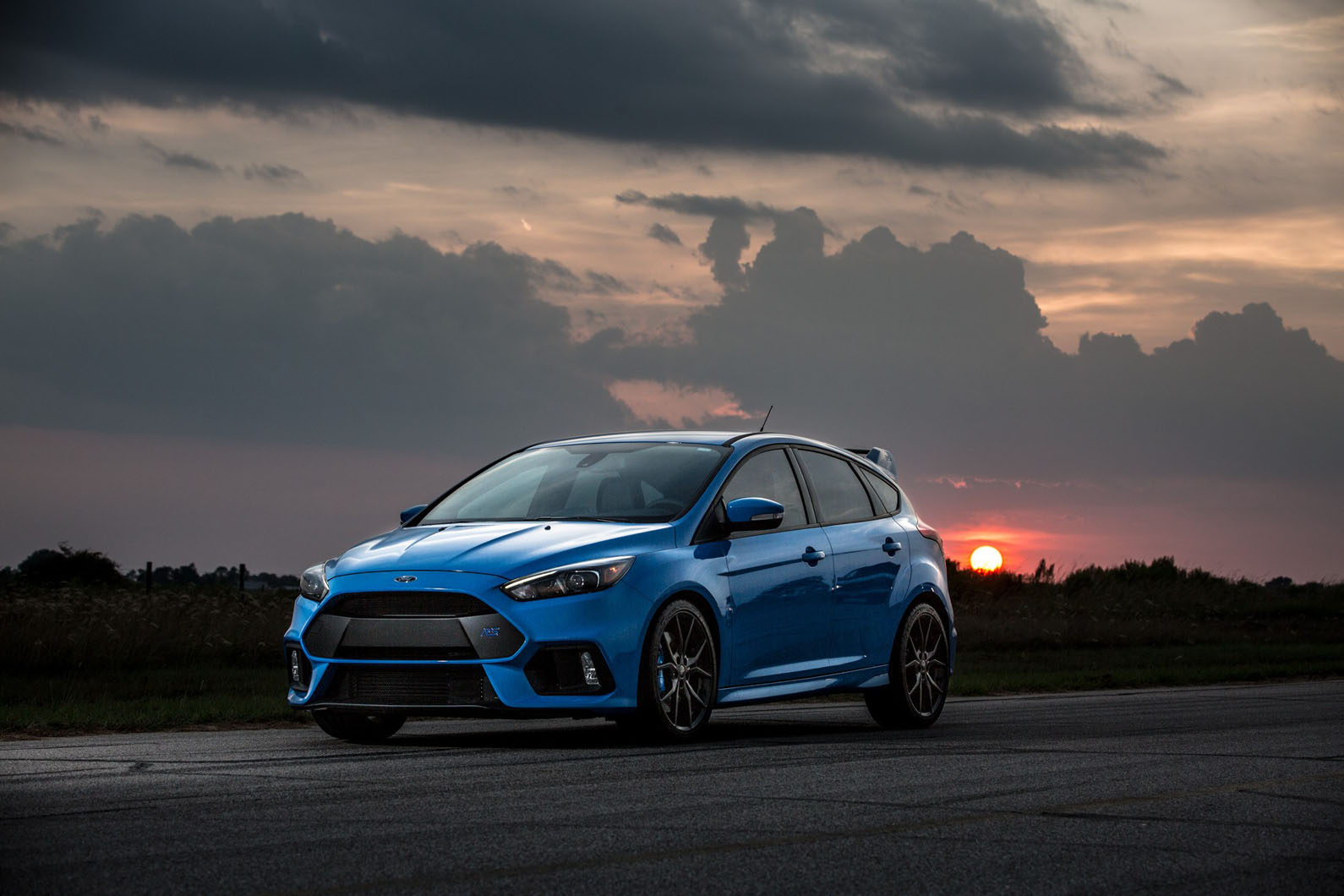 When pricing for the HPE400 kit is added to the RS's £31,000 price - the upgrades cost $2995 (about £2258) in the US - the HPE400 Focus RS looks like a comparative bargain.