The Ford Fiesta ST200 is now officially on sale priced from £22,745, which is £5000 more than the starting price of a regular Fiesta ST.
Fewer than 1000 examples of the hotter ST are expected to be produced, although an exact number is yet to be revealed.
Read our Ford Fiesta ST200 review here
The ST200 hot hatch uses a tuned version of the standard ST's 1.6-litre turbocharged Ecoboost engine, with power increased from 180bhp to 197bhp and torque raised from 180lb ft to 214lb ft.
These outputs are further increased, to 212bhp and 236lb ft, for up to 15 seconds through an overboost feature. These higher figures give a better guide to the ST200's performance potential due to the length of the overboost.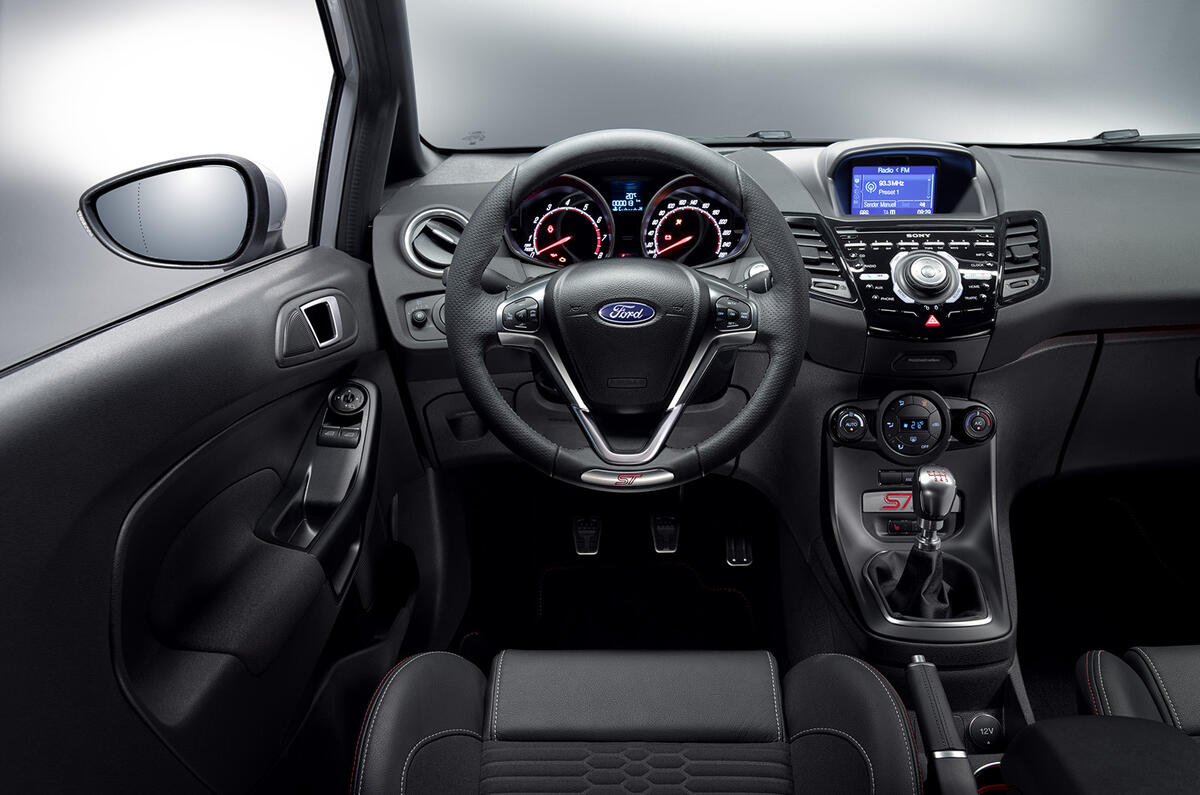 Fiesta ST tuning upgrades which produce similar outputs are already offered, such as the factory-approved Mountune packages, but the ST200's modifications are much more extensive.
The final drive ratio has been shortened in order to improve drivability and in-gear performance. The 0-62mph time in the Fiesta ST200 has been cut from that of the standard ST by 0.2secs to 6.7sec, while top speed increases slightly by 4mph to 143mph. The six-speed manual gearbox remains.
The performance gains have had only a small impact on overall efficiency, with the ST200 producing 140g/km of CO2, 2g/km more than the regular ST, and capable of a claimed 46.3mpg, 1.6mpg less than the ST.
Other modifications include enhanced Torque Vectoring Control and a three-stage electronic stability control system. The front steering knuckle has also been modified, as has the rear torsion beam to increase roll-stiffness. The front and rear damper settings are also new, with the centre of gravity having been lowered by 15mm. The steering arm has been shortened and the steering ratio is quicker, while the brakes have been beefed up at the rear.