Fisker has opened reservations for its first all-electric supercar, which will arrive in the second half of 2025 with 600 miles of range and over 1000bhp.
Named the Fisker Ronin, the sleek-looking model is described by Fisker as the world's first convertible grand tourer, and is priced from $385,000 in the US - the equivalent to around £310,000. It will arrive in limited numbers, with just 999 cars set to be produced.
Revealed at the firm's first ever Product Vision event in California last week, the Ronin packs four-doors, and five-seats. Company boss Henrik Fisker describes it as "the EV for somebody who craves what's next", branding it "the ultimate long-distance grand touring car".
Fisker confirmed at the reveal event that the rakish GT would be fitted with a triple-motor, all-wheel-drive set-up with a target power output of over 1000bhp and a 0-62mph time of 2.0sec. Active aerodynamics will also be fitted, said the firm, but what these will be has yet to be confirmed.
Proportionally, it looks a close match for sporting EV saloons like the Porsche Taycan and Mercedes-AMG EQS 53, and it will be visually linked to the Fisker Ocean SUV, which recently entered production in Austria.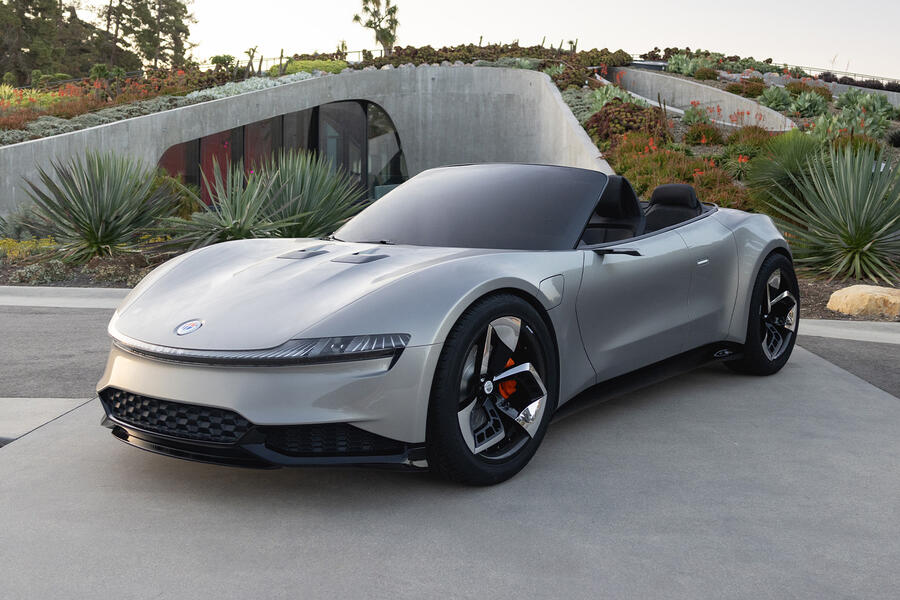 A targeted 600-mile range – which would make it the longest in a production EV – was also touted by the US-based firm's boss, in part due to a futuristic method of drawing power from a battery pack whose cells were integrated into the chassis. The size of this unorthodox pack was not disclosed.
Its convertible roof bucks the trend of many other supercar makers as it is fitted with a carbonfibre hardtop, rather than cloth. It also gets four butterfly doors, and will feature a "high-tech" luxury interior, while each carl sits on a set of 23in carbon fibre wheels.
Inside, a 17.1-inch high-resolution screen and an instrument cluster features, with an interior consisting of several sustainable materials.