The weather is terrible or ideal, depending on your outlook.
Wind-propelled sleet lashes us most of the time, coating the road so completely with little round ice balls that you have to watch your step. Now and then, strong sunshine melts some of the balls, so as well as being icy, the road is streaming wet. Of grip there is very little.
For ex-DTM champion Volker Strycek, the leader of our little test party, these are perfect conditions. A naturally optimistic character, he's visibly excited by today's job. We've come to these elevated Welsh roads above Bridgend, famed for the way they challenge cars as much as drivers, to see how Vauxhall's soon-to-be-launched Insignia GSi performance saloon copes when the going gets tough in the UK.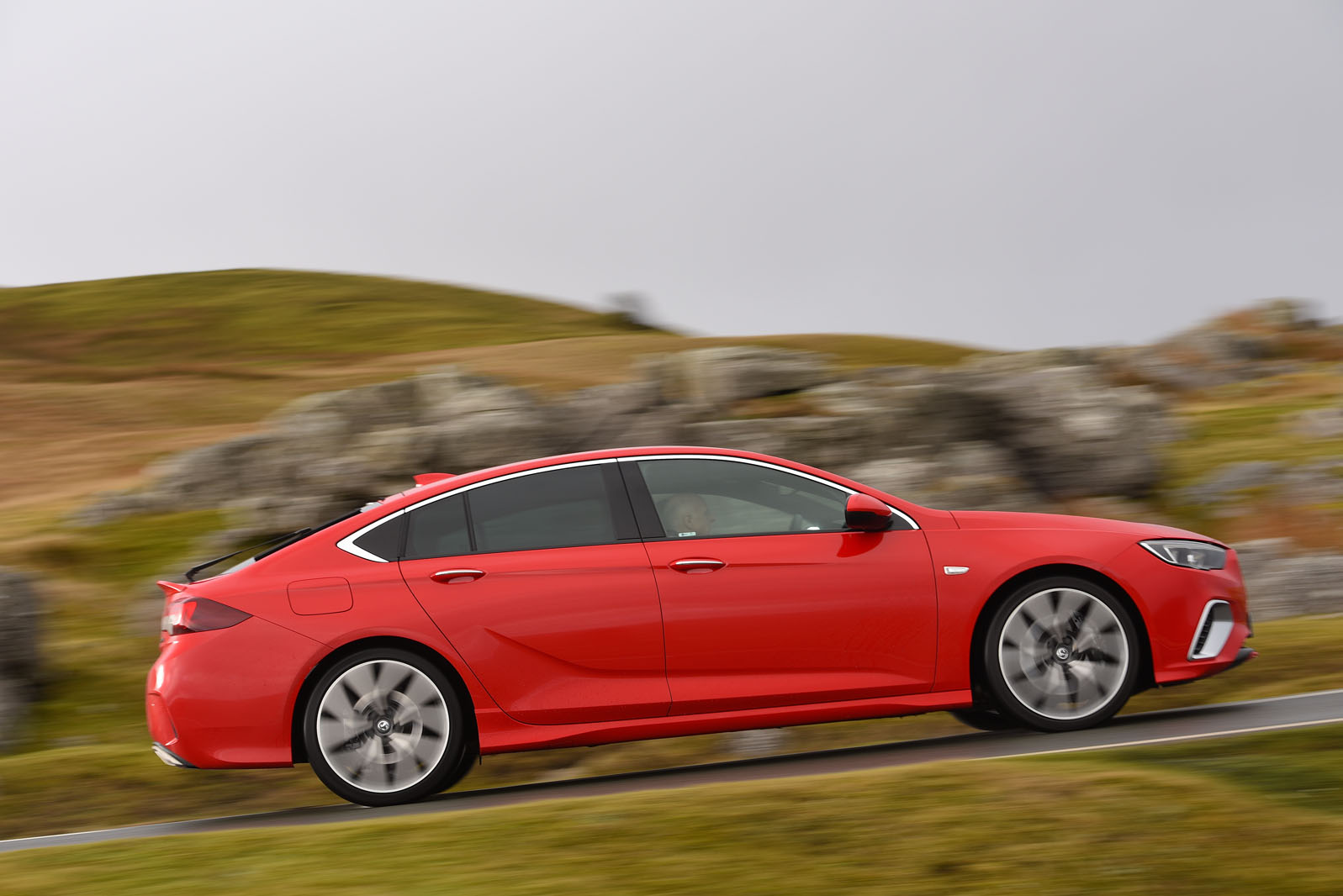 Vauxhall has labelled this "a first-class driver's car in the most demanding conditions". We are about to see.
As Vauxhall's director of performance cars and motorsport, Strycek – famous since 1984 as Germany's first DTM champion and an active racing driver mostly Opels since 1989 - is the architect of the changes that aim to convert an ordinary Insignia family saloon into a sporty, precise-handling, enthusiast-oriented car, while preserving the refinement that gives it the grand touring overtones that fit its generous size.
Right now, the pressure's on to make 'GSi' stand for something important: Ford has been scoring larger than expected big hits with its sensibly sporting ST-line models; the GSi badge (first used on a Corsa in 1993) aims at similar appeal. VXR isn't dead, but it'll come out on special occasions only. It's a sleek-looking car, the Insignia GSi.