It's been a remarkable run of success for the Porsche Cayenne.
Having stunned sports car purists when it was introduced in 2002, the first-generation model racked up more than 270,000 sales in six years – setting Porsche on a path to record profitability, all-time sales highs and long-term financial security.
Then that as eclipsed by the second-generation Cayenne, which has just ceased production. Launched in 2008, more than 500,000 were sold globally, making it the most successful Porsche model yet and firmly establishing Porsche in key markets such as China.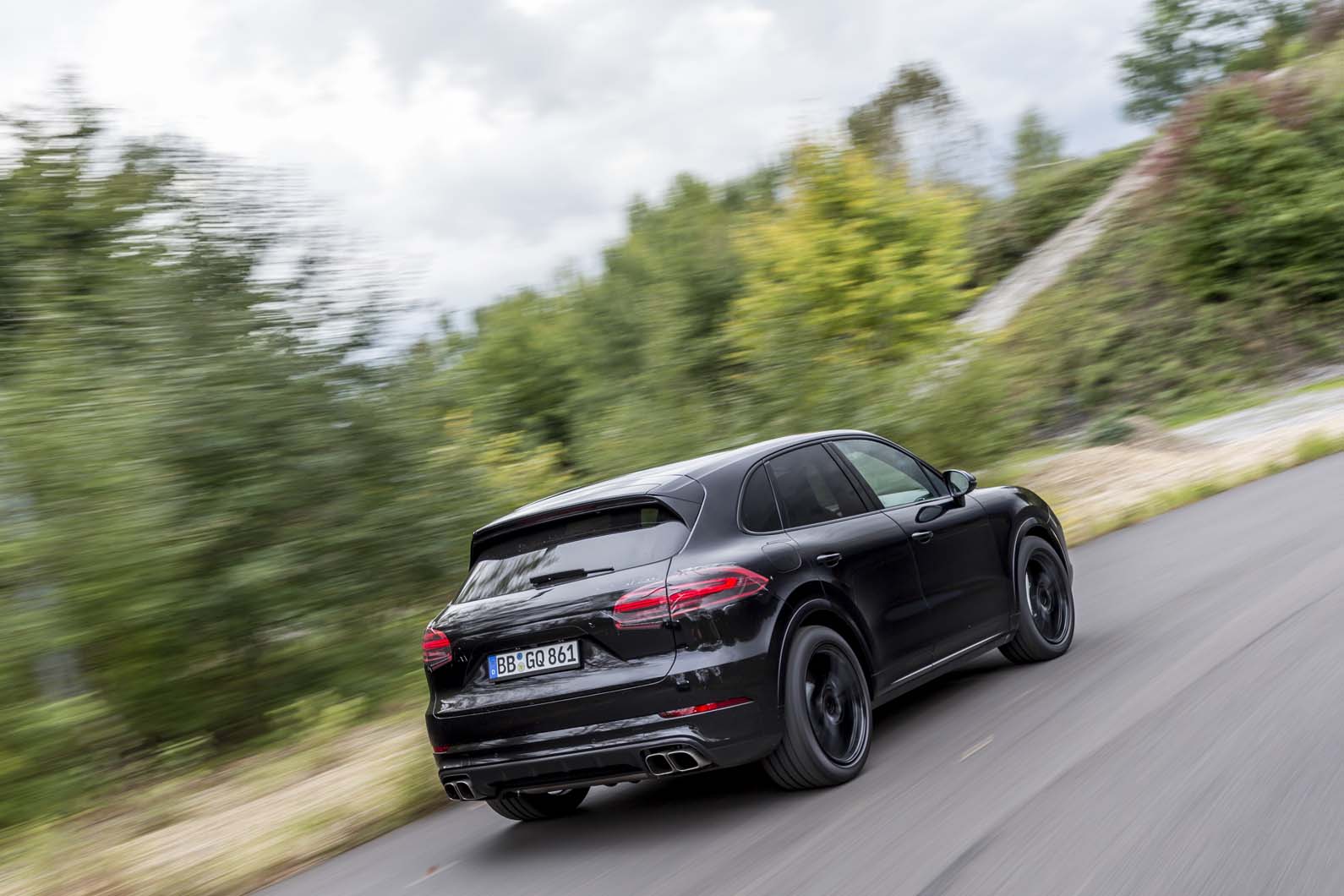 So there are big expectations on the third generation, which goes on sale in 2018 – especially given that it faces increased competition from luxury SUV rivals including the Audi Q7, Bentley Bentayga, BMW X5, Jaguar F-Pace, Mercedes-Benz GLE and Range Rover Sport.
Porsche CEO Oliver Blume is bullish about the new car, saying: "The new Cayenne is a Porsche by all means and with no compromises. Never before has it borrowed so much from the 911."
The new line-up will initially consist of three models: Cayenne, Cayenne S and Cayenne Turbo. All three feature a new eight-speed automatic gearbox and revised four-wheel drive boasting fully variable apportioning of power and five driving modes to suit a variety of terrain: On-Road, Mud, Gravel, Sand and Rocks.
The Cayenne will run the same 3.0-litre 335bhp, 332lb ft V6 that's in the Panamera, giving it 40bhp and 37lb ft more than the old car. It covers 0-62mph in 6.2sec (5.9sec with an optional Sport Chrono Package) and has a 152mph top speed, making it 1.4sec quicker and 9mph more than the previous model.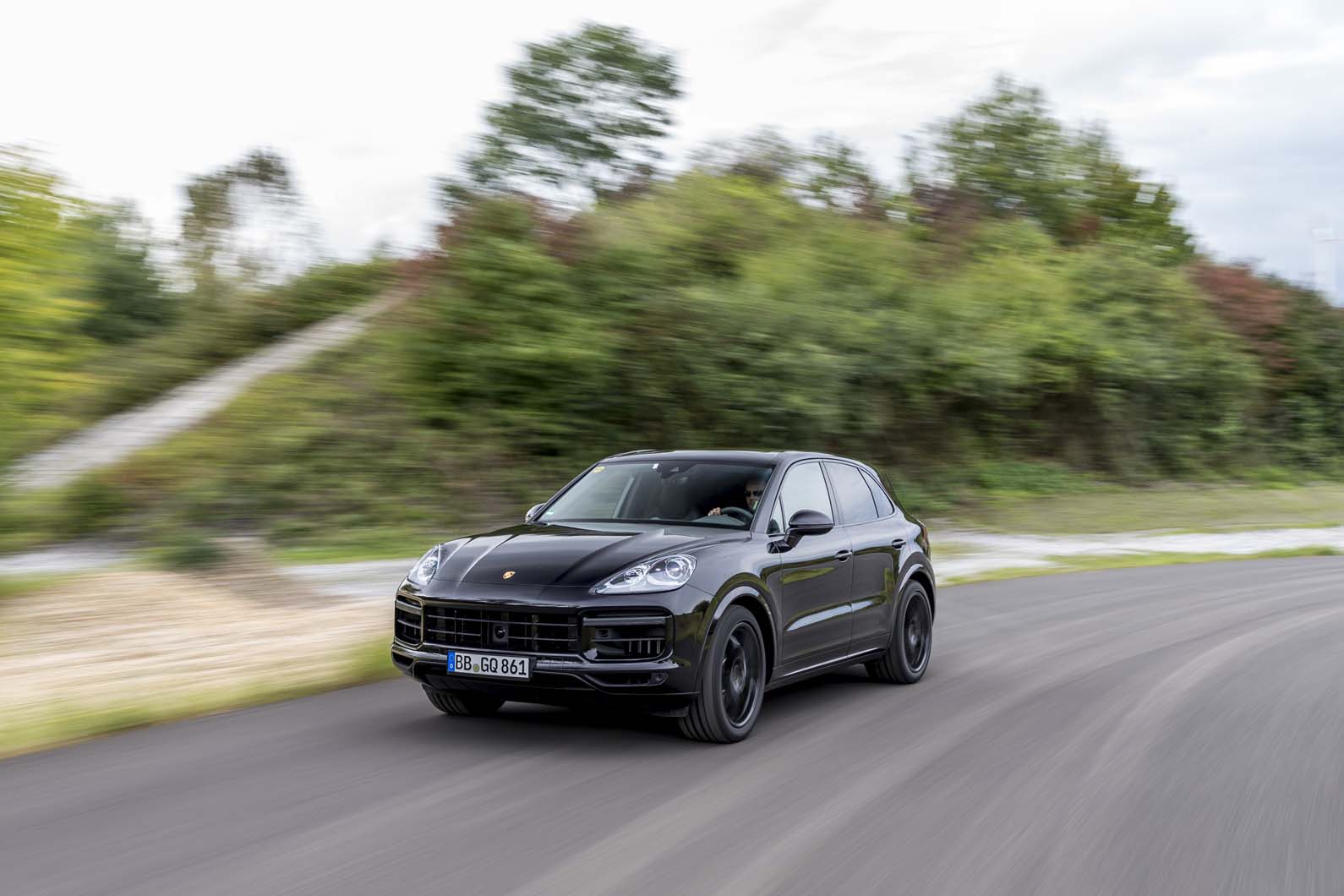 The Cayenne S receives a more powerful 2.9-litre turbo V6. With 434bhp and 405lb ft, it packs 20bhp more as the naturally aspirated 3.6-litre V6 engine it replaces while matching its torque. Porsche claims 0-62mph in 5.2sec (4.9sec with the Sport Chrono Package) and a top speed of 165mph, improvements of 0.3sec and 4mph.
The Cayenne Turbo runs a new turbocharged 4.0-litre V8 developing 29bhp and 15lb ft more than the second-generation model's turbocharged 4.8-litre V8 at 534bhp and 568lb ft. The boosted reserves are channelled through a new eight-speed torque converter-equipped automatic gearbox and electro-hydraulic four-wheel-drive system, with Porsche claiming a 0-62mph time of just 3.9sec with the optional Sport Chrono Package. That's 0.4sec faster than its predecessor and 0.2sec faster than the second-generation Cayenne Turbo S.