Jos van As, BMW's head of driving dynamics, is grasping an imaginary steering wheel as he enthusiastically details the character of the new 4 Series Coupé. "It's more sporting in every way compared with the old model," he says. "But we've managed to improve overall comfort as well."
Having just driven a prototype of the new model at 175mph along a German autobahn and then on some magnificently smooth back roads, I was eager to hear first-hand what the man responsible for its development had to say about its clearly more engaging properties.
But before I'd even had a chance to even pose the question after we pull into a shady layby in a sleepy town to swap cars (from the four-wheel-drive M440i xDrive into the altogether milder rear-driven 430i), he's already singling out the variable electromechanical steering as the biggest benefactor among a whole series of changes that have been made to the Audi A5 and Mercedes-Benz C-Class rival.
"We've concentrated on making it more direct and responsive than in the recent past," says the man who has spent more time yet in the upcoming two-door than probably anyone else with obvious pride. "There's greater clarity and added linearity, too. We've incorporated measures to make the body structure a lot stiffer than before. It's a better basis than with the four-door."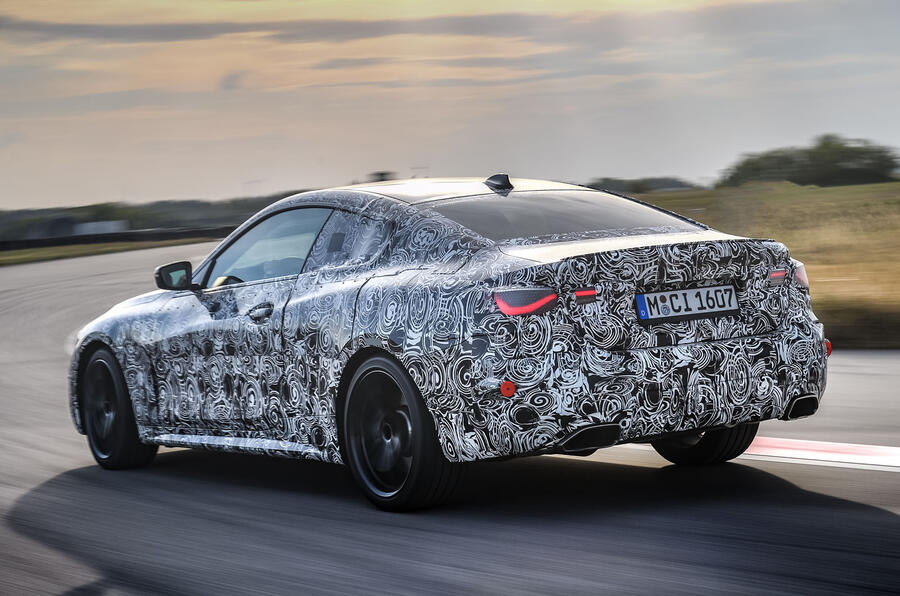 So that's the message: the new 4 Series Coupé, which goes by the BMW codename G22, is intended to be not only a more sporting car than any of its predecessors but also more comfortable and, crucially, further differentiated from the 3 Series upon which it's heavily based.
This is an observation that could be made of its styling as well. Although the two prototypes I drove were both heavily disguised, the new 4 Series appears sleeker than the current model and is clearly more differentiated from its saloon sibling.