The Proterra E2 electric bus has been revealed, with a 660kWh battery pack that gives it a claimed range of up to 350 miles.
Proterra's latest bus, which follows in the footsteps of its lighter-duty electric buses, is dubbed 'the highest-performing bus on the road' by the American manufacturer, which has built and sold more than 300 vehicles across North America.
Mercedes recently revealed its vision for the future of buses - read more here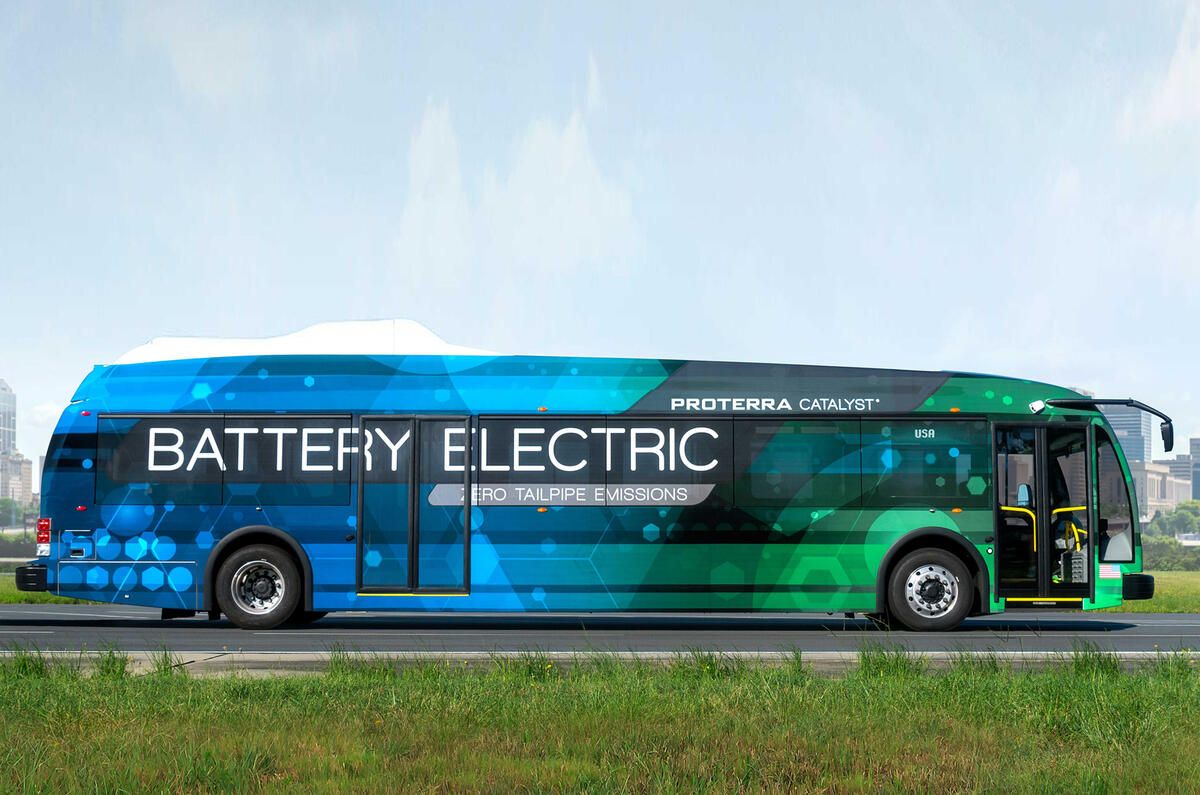 The bold tagline alludes to the bus's range, which Proterra claims is around 350 miles, although under testing the bus did achieve a range of more than 600 miles.
The bus's biggest available battery pack, at 660kWh, is more than six times that of the flagship Tesla Model S P100D, although the bus takes a leisurely 6.8sec to reach 20mph, as opposed to the Tesla's 2.5sec 0-60mph time.
This is most likely due to the bus's kerb weight of just under 15 tonnes, which is kept to a minimum through the bus's construction – it has a carbonfibre reinforced composite body. A top speed of 65mph is quoted by Proterra.