British EV start-up Ark has started delivering the Zero, an electric quadricycle that's priced from £5995 and positioned as "the UK's most affordable electric car".
The Ark Zero went on sale in June earlier this year, available from the Ark website. The London-based firm told Autocar it has sold more than 200 units since launch. Leasing isn't offered.
Weighing in at 489kg, the electric two-seater has a 28mph top speed, a 50-mile range and space for two adults and a dog. It uses a 3bhp motor powered by a lithium ion battery.
Ark said the Zero's body is made entirely of aluminium, citing greater energy absorption and dissipation over a conventional steel body in the event of an accident.
It said this improves occupant safety and allows for improved handling and manoeuvrability in cities, a more balanced weight distribution and corrosion resistance.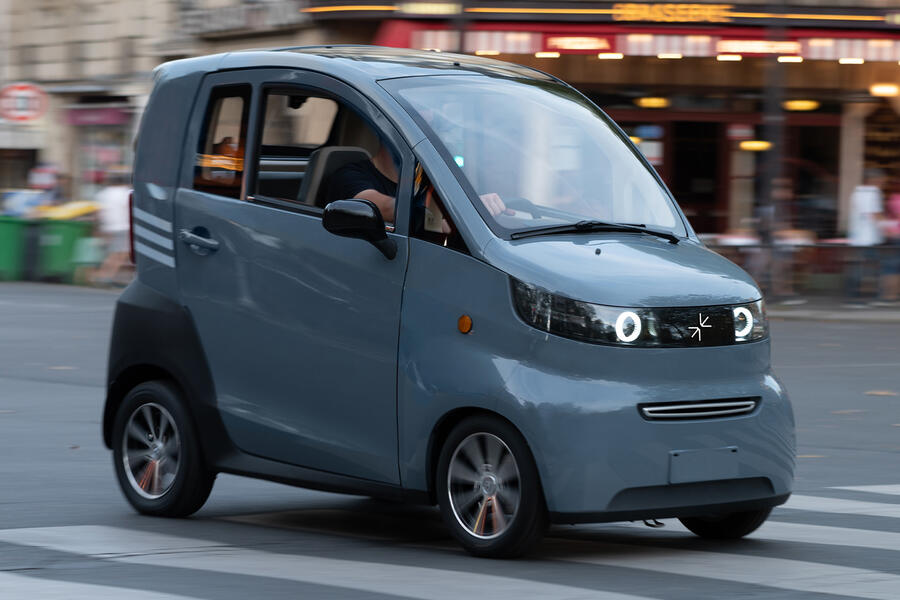 The Zero measures 2500mm long, 1202mm wide and 1625mm tall, making it shorter but taller than its closest rival, the Citroën Ami.
It's available in one specification only, with customers able to choose only between four exterior colours: red, black, white and grey.
It comes with a sunroof, a reversing camera, LED lights, a central LCD infotainment screen and Bluetooth connectivity.
It uses a standard Type 1 charger, which allows charging rates of up to 7.4kW. Type 2 chargers are usable via a converter. Ark said a full charge takes six to eight hours and costs less than £1.
Orders are currently limited to the UK only, but Ark plans to extend its operations further afield in the near future.
Ark also has plans to launch an A-segment car in the near future and will offer autonomous ride-hailing services in London starting next year.