Order books for the new Citroën C3 Aircross open on 1 November, with prices starting from £13,995 - £885 cheaper than its archrival, the Nissan Juke.
The new model, which swaps its C3 Picasso predecessor's MPV bodystyle for the look of a small SUV, comes with the promise of class-leading interior space courtesy of a modular layout.
The C3 Aircross is available in three trim levels: Touch, Feel and Flair. Prices for the two higher specs start at £15,100 and £16,900 respectively.
The car's design, which is inspired by the C-Aircross concept of this year's Geneva motor show, has a noticeably different look to the bulbous C3 Picasso.
Citroën design director Alexandre Malval explained that this shift in look is part of the model's reinvention: "We want to migrate people across from the C3 Picasso to the C3 Aircross, but we also want to attract younger customers," he said, adding that the C3 Aircross is "more playful" than the larger C5 Aircross, because he believes that's what people expect from a smaller SUV.
It's a similar story inside, where the C3 Picasso's cluttered layout has been traded for a cleaner, more premium one that ditches several dashboard buttons thanks to the addition of a 7.0in infotainment touchscreen. The system it displays includes smartphone mirroring and sat-nav, and can also be accompanied by wireless smartphone charging.
The interior of the top-end C3 Aircross Flair looks quite high-end and rich, with a part-fabric fascia, fabric armrests, floating dashboard and stylish airvents. That's hard to achieve in a price-critical B-SUV, but design project leader Christophe Bouchet explains that the widespread sharing of parts with other models allows money saved to be spent elsewhere. "The C3 Aircross has the same windscreen as the C3 hatchback, and also shares the same instruments for example," he said.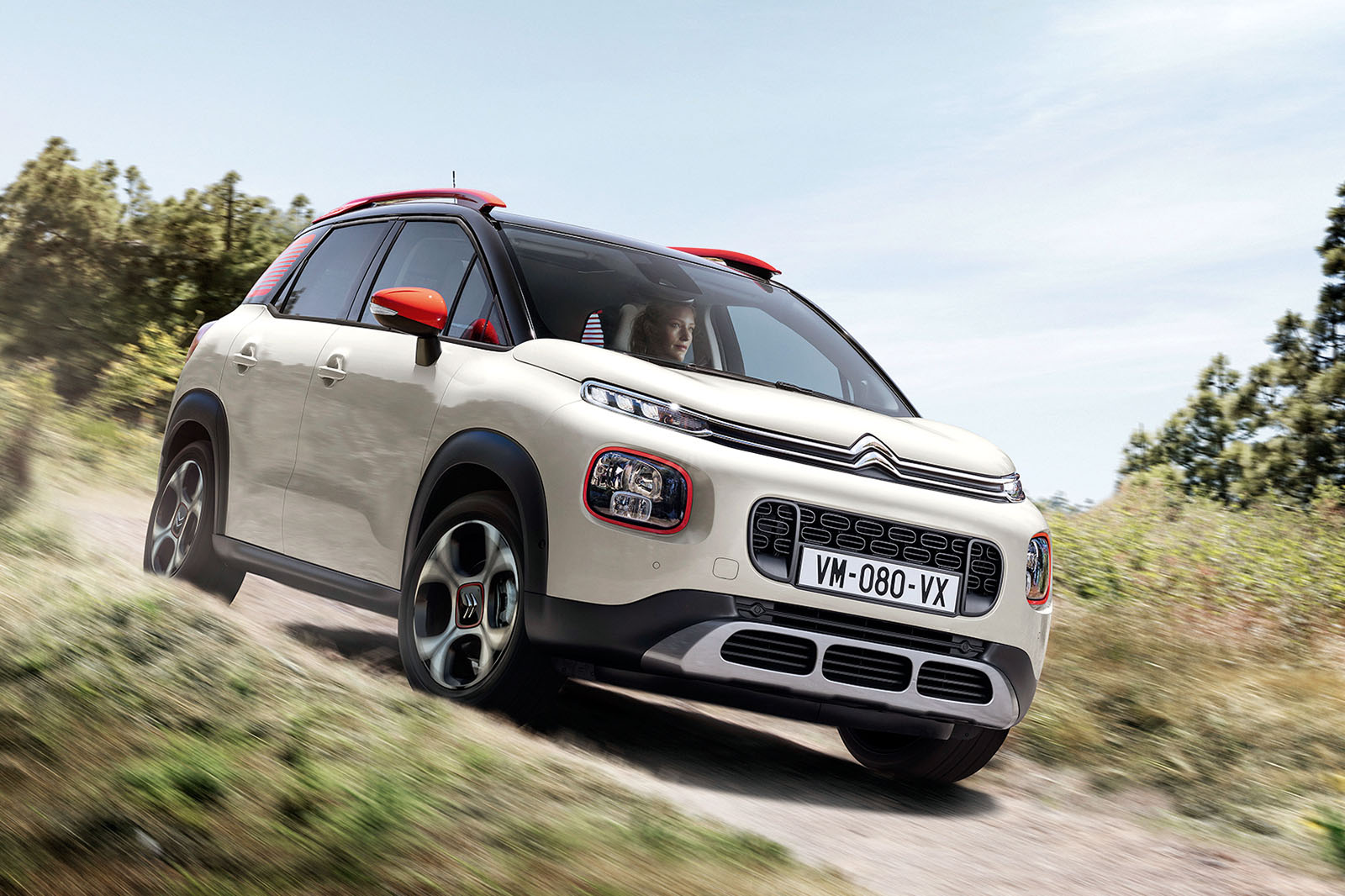 Bouchet explains that the C3 Aircross's rear side glazing, with its Venetian blind-like strips, is a blend of MPV and SUV. "A solid 'D' pillar makes the car look robust and SUV-like, but makes the cabin darker. The graphic gives strength, but provides light as well." Malval added that "it's a way to play with colours and proportions," with this optional graphic making the C3 Aircross "look more compact and SUV-like". "It comes with a colour pack option that includes inserts around the headlights and wheel centre caps and matched door mirrors and roof rails," he said.