Citroën will axe the heavily revamped C4 Cactus will temporarily take the place of the C4, which rivals the Ford Focus and Vauxhall Astra, until an all-new model is ready for production in 2020 or 2021.
2018 Citroën C4 Cactus overhauled with hydraulic suspension tech
"The current C4 is a seven-year-old design and we had to make a decision. We will stop production and the C4 Cactus will take its place," said Xavier Peugeot, product planning boss.
The significantly revamped C4 Cactus (pictured below) goes into production later this year and right-hand-drive cars arrive in March or April 2018.
Citroën is already looking at the design and engineering of the car that will succeed the C4 Cactus, which will only be on sale for three to four years in its re-engineered form.
"We see an opportunity to do something fresh and different with the new C4 in three to four years time," added Peugeot.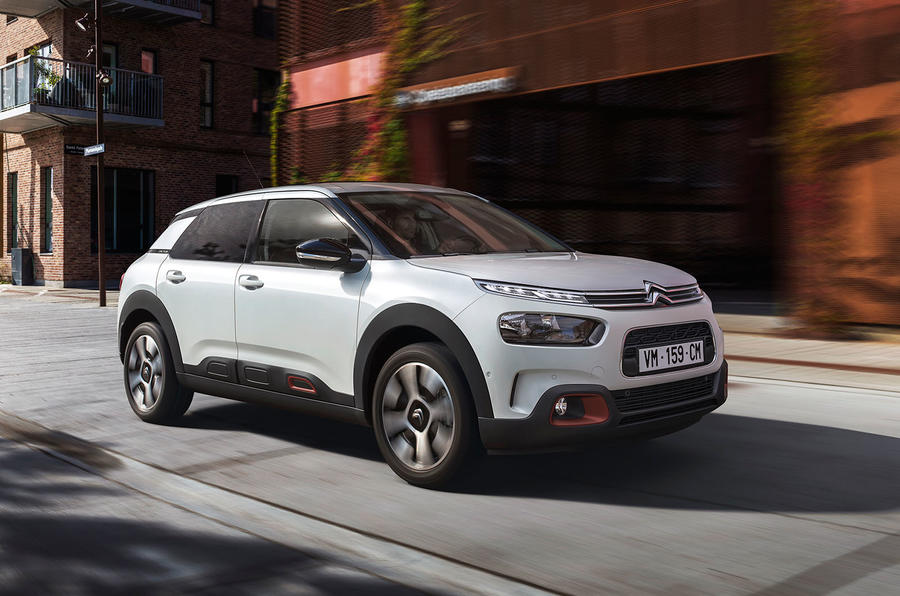 The C4 Cactus revamp includes a significant suspension upgrade with new softer-riding springs and dampers, 80% new body panels and a reduction in the size of the 'airbumps' featured on the doors. The car also gets a more up-market front end with extra chrome and a prominent Citroën double-chevron badge.
Inside, there are new optional seats with an extra layer of foam padding, designed to combine with the new softer suspension to turn the C4 Cactus into a more mature family hatchback.
The new dampers have been developed in conjunction with supplier KYB and feature a pair of smaller hydraulic dampers to replace the bumpstop function at the extremes of wheel travel.
Because the dampers can cope with wider extremes of wheel travel, Citroën engineers have softened the main suspension springs by 10% to create a more pillowy ride.