The new Bugatti Chiron will not get a roadster version unlike its predecessor, the Veyron, according to the firm's sales and marketing boss Dr Stefan Brungs.
Read our full review of the Bugatti Chiron
Talking to Autocar at the opening of Bugatti's only UK showroom in Mayfair, London, Brungs confirmed there would be "no roadster or convertible" derivative, despite the Veyron offering both the Grand Sport and Grand Sport Vitesse targa-topped models during its lifecycle.
When asked about other faster variants in the vein of the Veyron Super Sport, Brungs said: "We're looking at different options for the car", before adding that Bugatti was solely focusing on selling the 500 standard Chirons for the time being.
He hopes the new H.R. Owen Bugatti showroom will contribute to that, citing the importance of the UK as a market. "London is one of the most important locations for Bugatti worldwide. Many of our current customers love this city and have a residence here. The launch of H.R. Owen Bugatti means we are now able to serve our exclusive clientele in a perfect setting," Brungs said.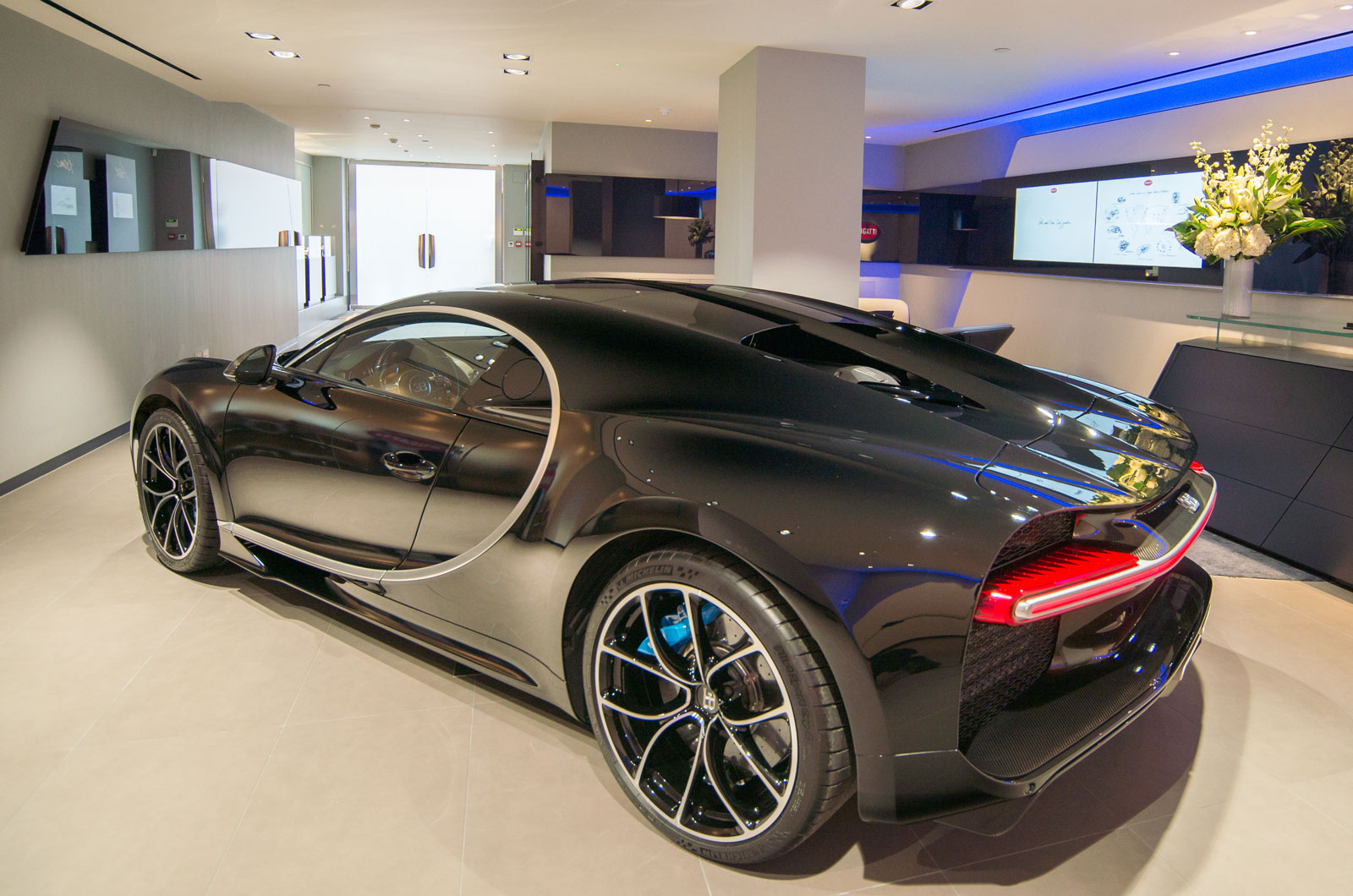 Sixty-five Bugatti Veyrons are currently owned by customers in the UK and 15 orders for the Chiron have been received from this country so far.
Despite the £1.9million price tag of the Chiron, the average cost of options is more than £250,000, according to Brungs. Visible carbonfibre available in eight colours, special sports wheels and personalised embroidery such as a family crest are some of the most popular options picked by customers.
Brungs also confirmed Bugatti would attempt the world speed record for road cars with its Chiron in 2018; if achieved, it would supplant its own record because the Veyron 16.4 Super Sport currently holds it with a speed of 268mph.