Bugatti is planning another assault on the world speed record for road cars with its new £2 million Chiron, company boss Wolfgang Dürheimer has revealed.
Read our full review of the Bugatti Chiron
The French manufacturer currently holds the world record of 268mph (431km/h) with the Veyron 16.4 Super Sport, a standard set at Volkswagen's Ehra-Lessien test facility in 2010 by former F1 driver Pierre-Henri Raphanel.
Speaking to Autocar, Dürheimer said: "We will try to lock in a new world speed record. I know the Chiron will be faster [than the Veyron Super Sport], but we don't how fast. We have the calculations from our simulations, but it is always different to sit in the car and actually do it."
The new Chiron, which made its UK dynamic debut at the Goodwood Festival of Speed last weekend, has dramatically increased performance compared with its predecessor. Whereas the Veyron Super Sport has 1183bhp and 1106lb ft, the Chiron makes 1479bhp and 1179lb ft.
The stated top speed for the Chiron is 261mph. Although this leaves it short of the record speed, the Veyron Super Sport's official top speed is 257mph, but Bugatti removed its speed limiter to set the record in 2010.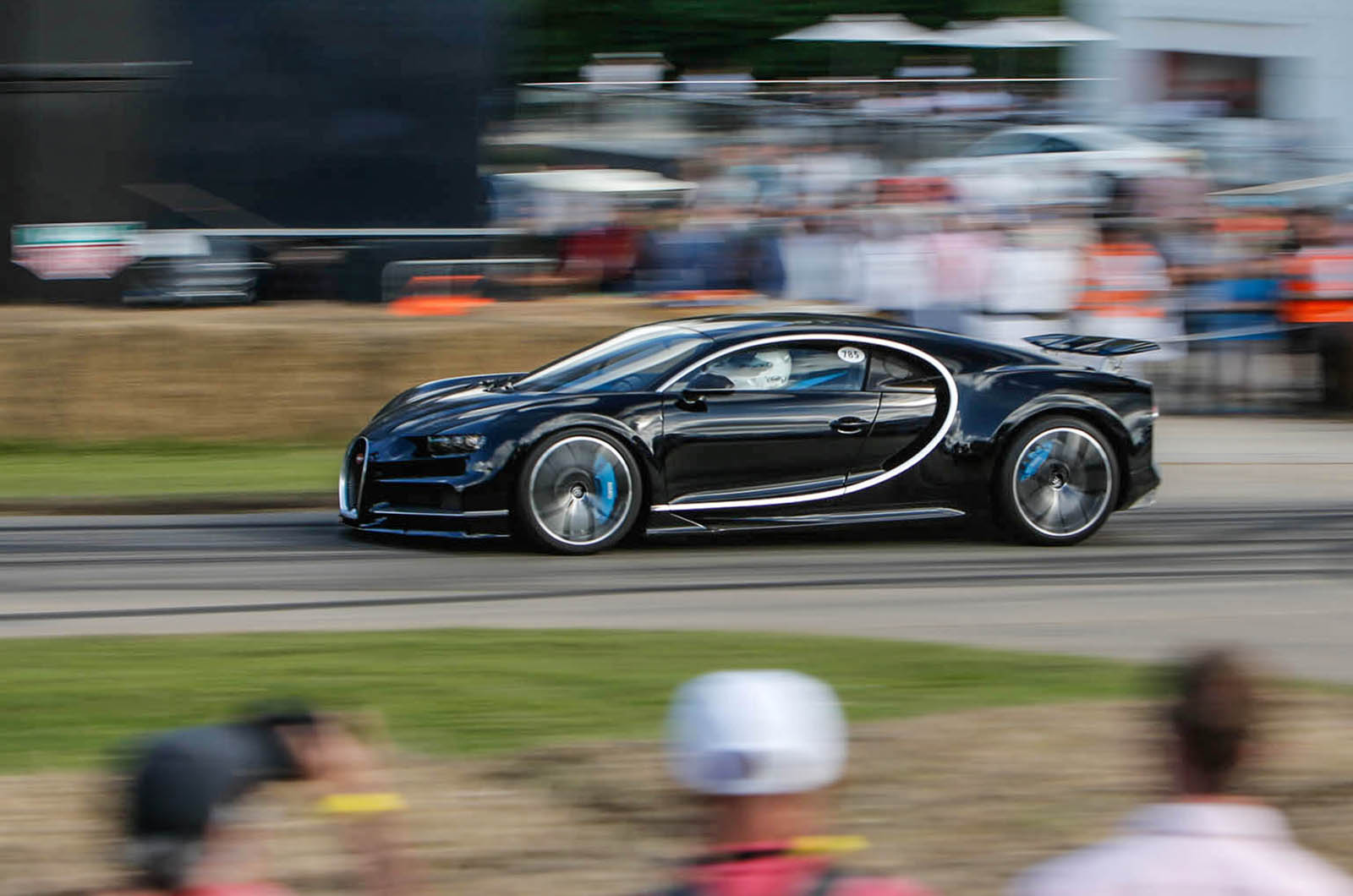 The Guinness World Records organisation concluded that this tweak did not contravene the spirit of the 'production car' definition and ratified the record, so it's likely Bugatti would do the same for its attempt with the Chiron, which is believed to be capable of 288mph.
An 8.0-litre, quad-turbo W16 engine is the core of both Bugattis, but Dürheimer said "about 95%" of the Chiron's powerplant is different from that of the Veyron. "We designed the original engine 13 years ago with 987bhp, then we brought it up to 1183bhp and now it is 1479bhp," he added. "You cannot just shake out this additional 492bhp from the same components, so it was a dedicated design process."