BMW's reborn roadster sets the tone for a new era of design language for the brand, according to the Z4's exterior designer, Calvin Luk.
"The new design language on this and the 8 Series is about minimising line work," he explained. "The philosophy is a couple of major lines coupled with softer lines." For example, the wedge line is a major line on the Z4 and exists alongside softer lines, Luk explained.
BMW's well-known kidney grille has been designed with a new mesh on the Z4; this is expected to filter into other BMW models. "It has the vertical bars of the BMW motif, but in a mesh form of mini aeroplanes. It's reminiscent of the 328 Mille Miglia race car," Luk said.
The Z4 has also reinterpreted BMW's 'double-round' lights, stacking them on top of each other — something that hasn't been done on any BMW previously. He continued: "The stacked lights were decided in the sketch phase. It felt more exotic and sports car-like. The lights are high and the kidney grille is low."
BMW Z4 reborn as 335bhp Porsche 718 Boxster rival
Luk also focused on making the Z4 more driver-focused given the wider remit of the third-generation Z line-up to be far more dynamic behind the wheel than its predecessor. "The wheelbase is slightly shorter, but we've brought the driver forward a little to bring the focus back to him/her. Before, the hood was a bit too long. It's still a long bonnet, which identifies it as a BMW roadster, but it's a little shorter than before."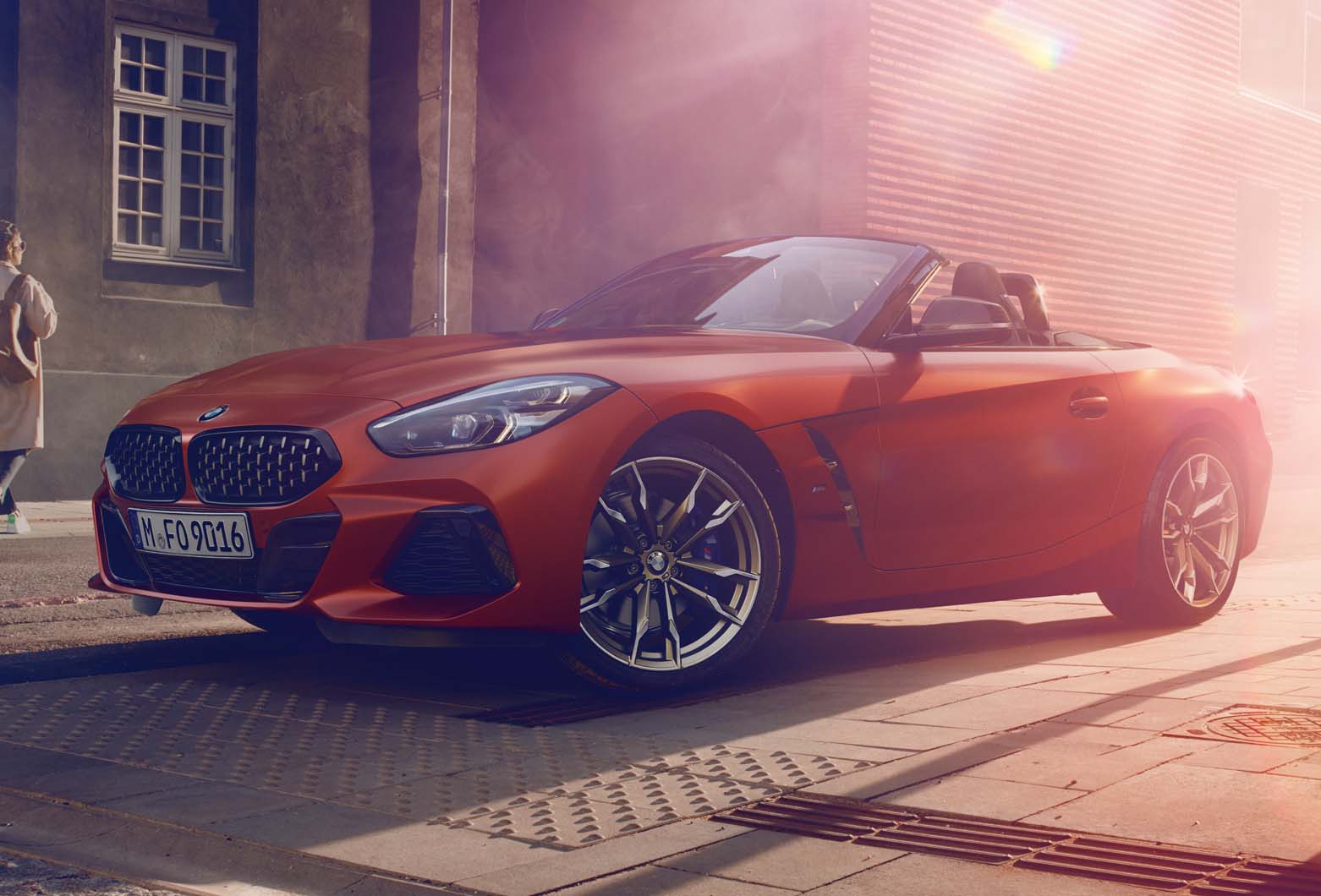 At the rear, BMW has tried to create a really wide stance. There are 3D sculpted lights that are in one piece (meaning no shut lines), an integrated rear spoiler and, in the top-of-the-range M40i, a quad exhaust.