The new BMW 5 Series faces one of its toughest challenges...
If you suffer from severe range anxiety, may I recommend Andorra?
This small principality, nestled in the Pyrenees between Spain and France, has such generous tax laws that booze, fags and, most obviously, fuel – at around €1, which is currently 85 pence, per litre – are extremely cheap. Which means filling stations are everywhere.
"You should go to Andorra," I was told when we were lining up the longest test yet of the new BMW 5 Series. Our mission was a drive of at least 2000 miles, from southernmost Spain to Britain in three days, with the second of those spent somewhere pretty for photographs.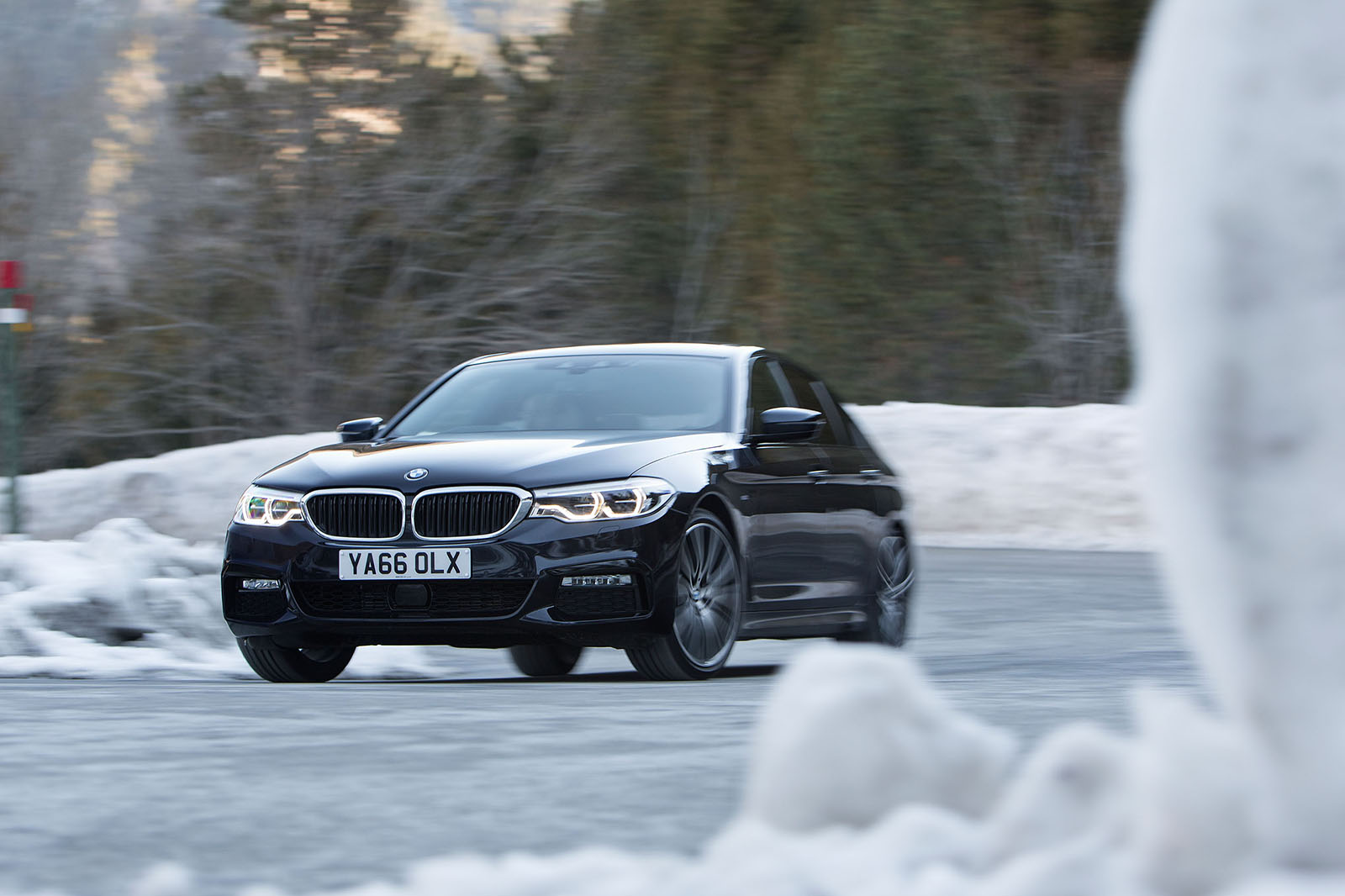 Andorra is extremely beautiful, apparently. But, 10 minutes in, entering the capital, Andorra la Vella, all I've seen is the exquisite beauty of two-dozen filling stations, populated partly by Andorrans but mostly by Spaniards, who have made the short trip across the border for fuel and/or drink and smokes. It's easily the most flammable country I've ever been to, then, if not the most picturesque – at least not yet.
But I'm confident it will be. I've seen the website and raised the alarm. If Andorra is famous for anything (outside of the north of Spain, where they know it for cheap intoxicant runs), it's skiing.
Basically its whole 180 square miles is ski runs, isn't it? Or so I ask photographer Stan Papior while we're spending an entire day spearing north through Spain on lightly trafficked motorways.
"It'll be fine," he says, with the impunity of a man who will only have to watch as I gently slide into an icy ditch. "Anyway, isn't this car four-wheel drive?"