The BMW 2002 Hommage has returned to the spotlight at this week's Concours d'Elegance in Pebble Beach as BMW once again celebrates the 50th anniversary of its original boosted model, the 2002 turbo, entering production.
The concept was first shown at Villa d'Este in May with blue paintwork, but it now sports an orange 'turbomeister' livery, designed to evoke the iconic Jägermeister paint scheme used on 2002 racing cars in the 1970s.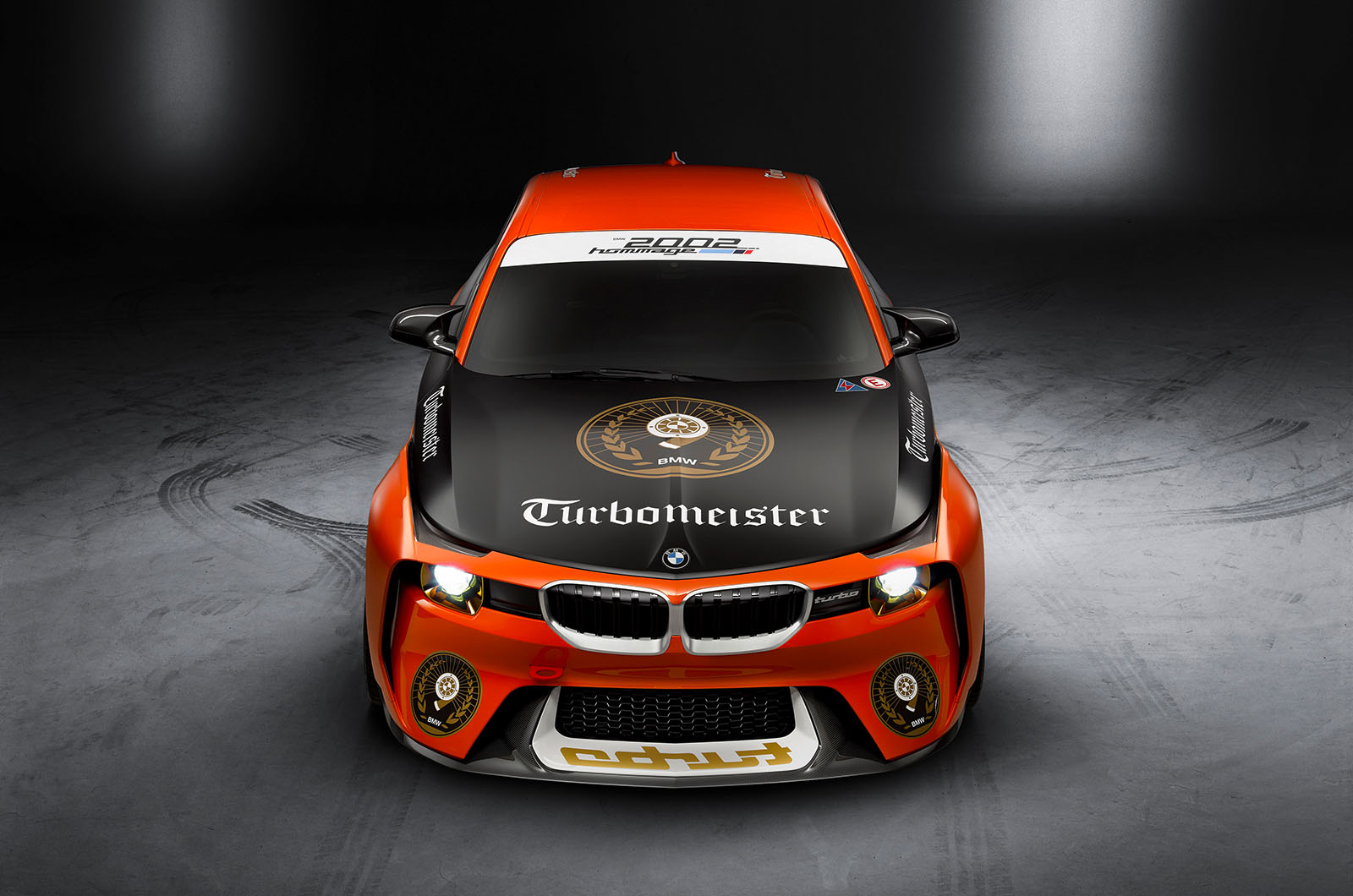 Other than the new look, the 2002 Hommage concept is unchanged, so it features the same classic 2002-inspired shark nose, vertical intakes either side at its front and a number of air intakes to optimise airflow and maximise downforce.
The car's underpinnings are based on those of the M2. However, BMW hasn't confirmed whether that car's 365bhp twin-turbocharged straight six engine has been retained and has instead called the 2002 Hommage a pure "design concept".