January and February were tough, and the European car industry is still struggling under the impact of the Covid-19 pandemic.
In March, new car registrations increased 63% compared with the same period last year, according to the latest data from Jato Analytics.
However, demand is still far from pre-pandemic levels and the 1,374,313 vehicles registered across the 27 EU markets during the month is the second lowest since March 2013, after 2020.
Jato said: "Despite signs of recovery, the industry is still facing several challenges, including the economic fallout of the pandemic, ongoing lockdown restrictions and lack of consumer confidence."
EVs and SUVs continued to be the main drivers of growth for the market. EVs posted a record market share of 16% in March 2021, compared to 9.7% in March 2020.
The market has also been boosted by strong demand for individual models, such as the Peugeot 2008, the Tesla Model 3 and the Volkswagen Golf, which has taken over the top spot as Europe's best-selling car.
Here are the best-selling cars in Europe in March 2021:
1 Volkswagen Golf 26,265, +12%
After a bleak February, March was an excellent month for the Golf, as it overtook the Peugeot 208 to come top in the rankings. Compared with last year, demand for the model in Europe grew by 12% – although this is less than a quarter of the average growth in the market. New variants – including the GTI Clubsport and R should help the model solidify its strong position in future months.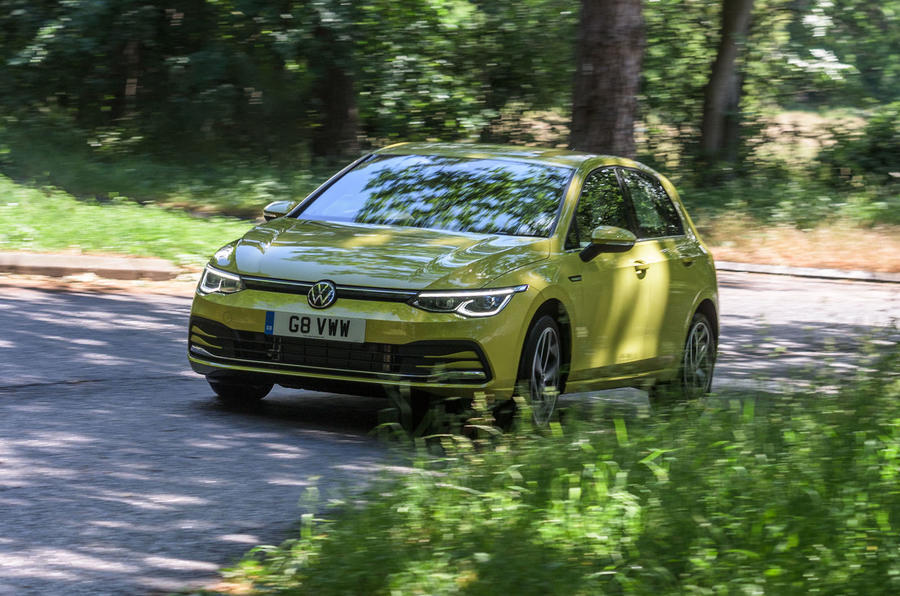 2 Peugeot 208 25,429, +169%
The latest-generation 208 arrived in Europe in summer 2019 and, thanks in part to an attractive £16,250 starting price and its well-received styling, has become a fixture among Europe's best-sellers. Couple that with healthy demand for older 208s (Jato figures include models of all generations registered, not just the latest versions) and it's no surprise the supermini is performing so well.