Following a bleak January, the European car industry is still struggling under the impact of the Covid-19 pandemic.
In February, new car registrations were down 20% compared with the same period last year, according to the latest data from Jato Analytics.
Across the 27 EU markets, only 848,455 were registered – a steep drop off from 1.06 million in February 2020. The fall has been led by a decline in demand for diesel cars: registrations for these, including mild hybrids, fell by 33% to almost 225,000.
However, within this wider pessimistic trajectory, certain brands and cars are bucking the trend: electric cars and plug-in hybrids posted a 67% increase in market share over last February.
Certain individual models are doing well too, such as the Peugeot 2008, the Renault Clio and the Peugeot 208, which has taken over the top spot as Europe's best-selling car.
Here are the best-selling cars in Europe in February 2021:
1 Peugeot 208 18,375, -12%
The 208 clambered to the top spot this month, selling 18,375 examples to snatch the crown from the Toyota Yaris. The latest-generation model arrived in Europe in summer 2019 and, thanks in part to an attractive £16,250 starting price and its well-received styling, has become a fixture among Europe's best-sellers. Couple that with healthy demand for older 208s (Jato figures include models of all generations registered, not just the latest versions) and it's no surprise the supermini is performing so well.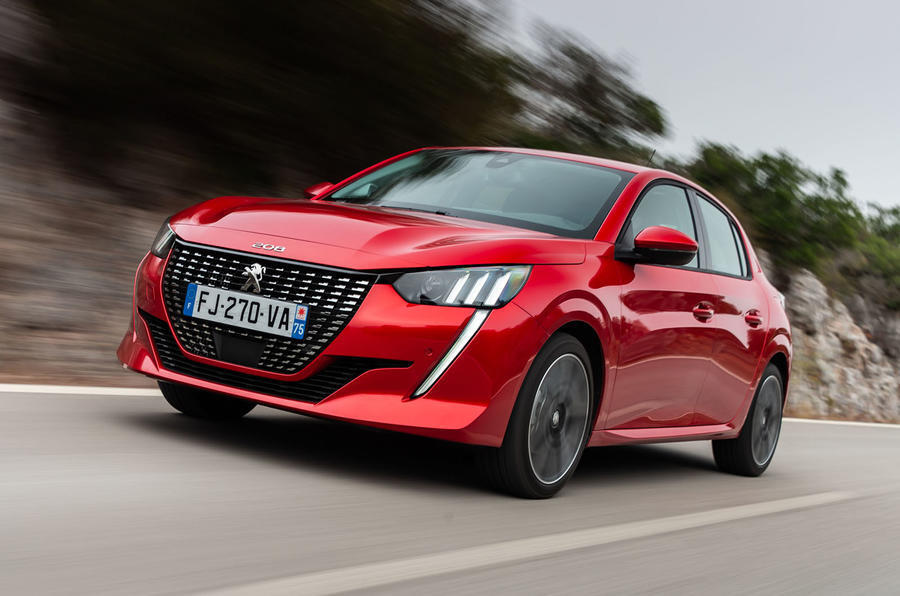 2 Peugeot 2008 17,120, +51%
Last month, the 2008 crossover came sixth on this list; this month, it's up to second. Registrations have increased 51% on February 2020, consolidating an 87% increase in January. This gives it the biggest year-on-year increase of all the cars in the top 10 – an achievement that would be impressive in any context but is especially remarkable against the backdrop of widespread market trouble and low consumer demand due to Covid-19.