The stunning new Aston Martin Valour, a V12-engined, manual-shifting special edition inspired by the Victor, sold out within two weeks of its unveiling.
Just 110 units will be made, priced from more than £1 million before options (most are expected to cost much more than this), and each was accounted for within a fortnight of the car's debut at the Goodwood Festival of Speed.
High-margin special editions such as this form a crucial pillar of Aston Martin's growth strategy, and sales of the Valour – alongside the open-top DBR22 Speedster and final-edition DBS 770 Ultimate – will be pivotal in helping the firm achieve its lofty financial targets.
With design cues taken from the original V8 Vantage and Aston Martin's snarling 1970s RHAM/1 prototype racer – known as 'The Muncher' – the new Aston Martin Valour is the firm's 110th birthday present to itself and a celebration of its hallowed 12-cylinder engine.
Each buyer is invited to customise their car through Aston Martin's Q bespoke service, offering one-off liveries, an exposed carbonfibre body finish and a raft of interior personalisation options.
Whereas the Victor was based on a surplus One-77 prototype chassis, the Valour is built around a bespoke body structure derived from the V12 Vantage.
The 5.2-litre V12, based on that of the DBS, sends 705bhp and 555lb ft to the rear wheels through a specially designed six-speed manual gearbox and a mechanical limited-slip differential. Mating the V12 to a manual gearbox (the DBS, DB11 and Vantage all use ZF-supplied automatic gearboxes) was "a big part of honouring that driver-pleasing character", said Aston Martin engineering boss Simon Newton.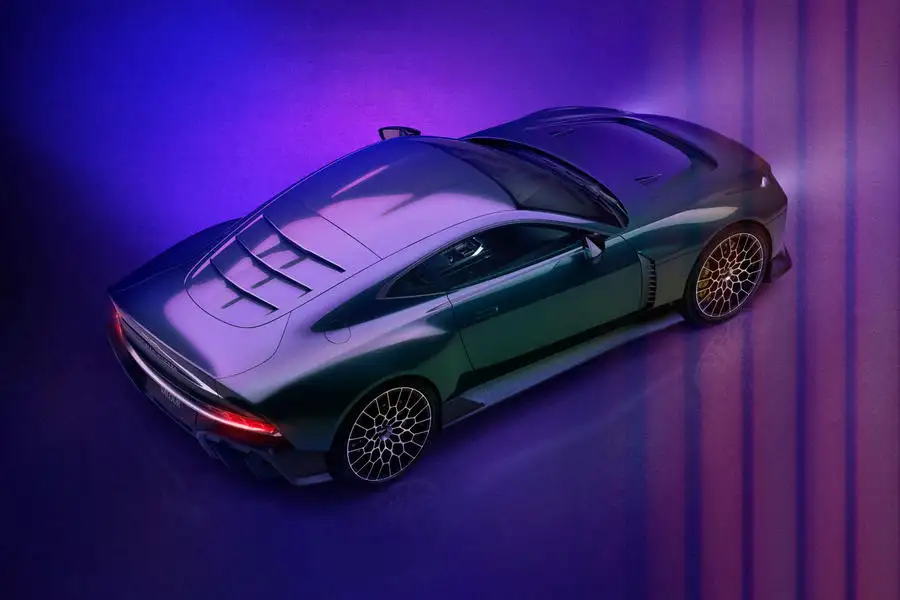 The dynamic brief for the Valour, said Newton, was to provide a "state-of-the-art driver's car" with "the true heart and soul of a timeless analogue classic" – a point emphasised by the manual gearbox's visible shift linkage. Modifications include the fitment of front and rear shear panels, a rear suspension tower strut brace and fuel tank bracing, boosting rigidity.