Fortunately, the owners of the little white house in Henniker Mews weren't at home.
We were trying to be as quiet as possible, given that it was just past 6am, but you can't push the world's oldest Aston Martin down a cobbled street in one of the most crowded parts of South Kensington, set it up for photographs and start flashing away without creating some sort of disturbance. Yet no one threw open an upstairs window and started shouting at us in classic cartoon fashion. Disturbance was there none.
The car we were pushing was the revered 1915 Aston Martin A3, a small and modest-looking open sports car now conservatively valued at £20 million. Owned by the Aston Martin Heritage Trust, it's the third Aston Martin ever to carry the badge and the earliest survivor.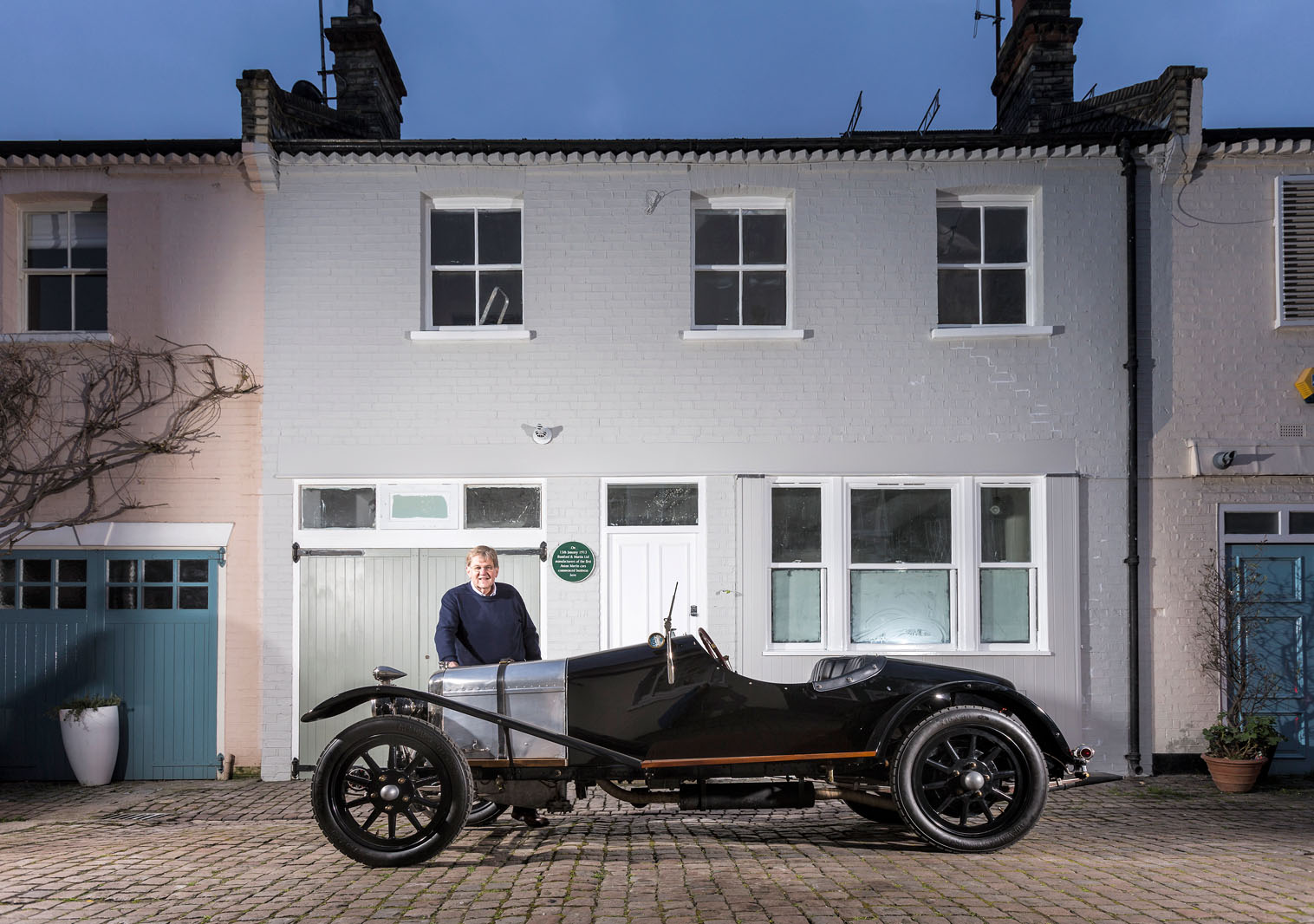 Back in the day, this quiet mews house was significant as the first workshop of the early motor repair company Bamford and Martin, which soon became Aston Martin. In the half-light, we were on hallowed ground, surveying a wall plaque (put there a few years ago by the AMOC), commemorating some of this.