Alfa Romeo will unveil its second low-volume supercar in 2026 after the historically inspired 33 Stradale as part of a new rolling programme to create a series of halo models.
The second model will again look to the company's back catalogue for inspiration and the firm has already canvassed buyers of the Stradale and other potential customers for cars they'd like Alfa to return to, Cristiano Fiorio, head of strategic projects, told Autocar.
The potential customers have all suggested models from the 1960s and 1970s, with four cars in particular gaining the most support, Fiorio said, without naming them. The recently unveiled 33 Stradale was inspired by the 1967 original of the same name. To develop the cars, Alfa Romeo has a created a special division within the Stellantis brand headed by Fiorio that has been dubbed internally as the Bottega, an Italian word meaning studio or workshop.
"The first car has been proved a really good exercise for us, for the Alfisti and for our customers. And we want to continue," Alejandro Mesonero-Romanos, head of design at Alfa Romeo, told Autocar.
The 33 Stradale was created in a comparatively short timeframe of 16 months using the chassis and combustion engine from the Maserati MC20 supercar. The car will also be offered with a pure-electric drivetrain. Alfa Romeo has said all 33 examples have been sold and boasted of a "long" waiting list of those who missed out. No price was given but the car reportedly has a price of around £1.7 million.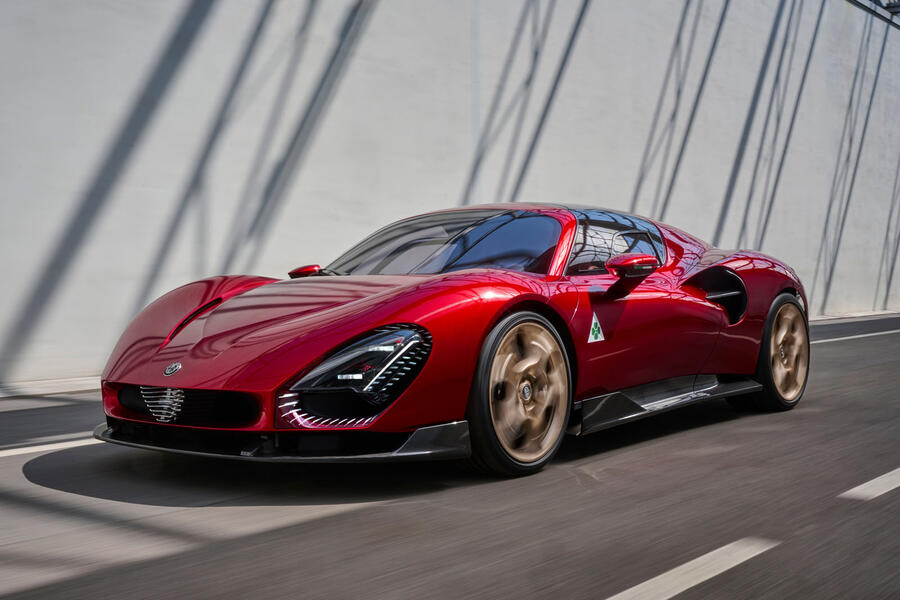 Customers were canvassed for their opinion about a second car at the same time as they were shown the first. "We asked them: 'Hey, probably you will be customers for the next one. Which one would you like to do?'" Mesonero-Romanos said.
A strong favourite to be recreated is the Giulia TZ from 1963, which is notable for the 'Coda Tronca' truncated rear end that better helps aerodynamics. Alfa Romeo has already said it will incorporate the Coda Tronca in future designs, with leaked images of the new small SUV due in 2024 showing it's likely to be the first to gain the feature.