Images of Alfa Romeo's small electric SUV have leaked ahead of its arrival at the beginning of 2024 when it will become the entry point to the firm's new-era line-up.
Serving as an indirect replacement for the Mito supermini, it was originally known as the Brennero but is now confirmed to take another name into showrooms.
It will sit beneath the Tonale crossover in the Italian brand's range and be based on the same e-CMP platform as the Fiat 600 and Jeep Avenger.
Alfa Romeo declined to comment on the leaked images, which first appeared on Instagram and are now circulating more widely.
Due to measure around 4.1 metres long and 1.8 metres wide, the new EV will be the smallest Alfa Romeo since the Mito bowed out in 2019 - and the firm has hinted it will remain the smallest car in the range, due to dwindling demand for upmarket superminis.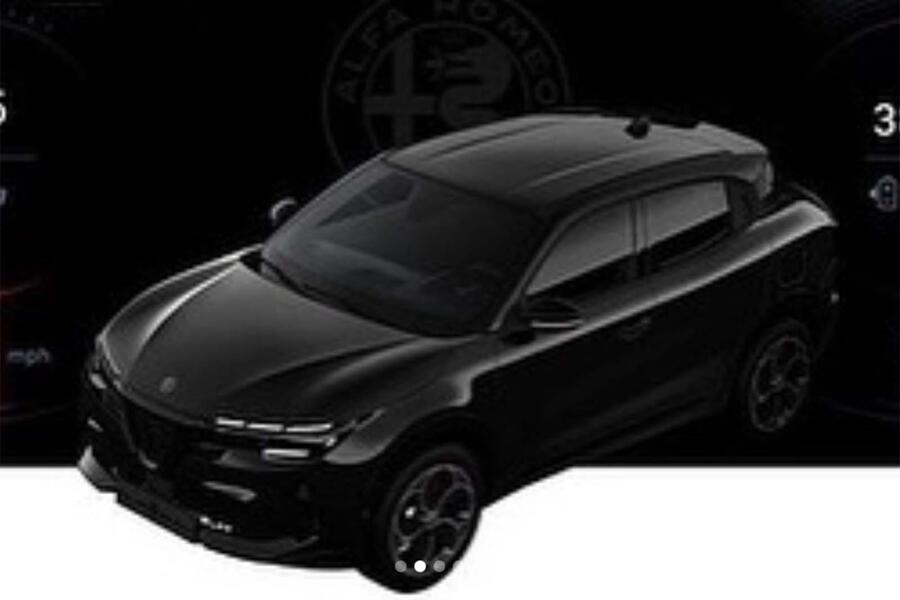 Alfa Romeo's head of products, Daniel Guzzafame, told Autocar: "The Mito will not be replaced as it was, but it will for sure be indirectly replaced by the B-segment SUV.
"The premium B-segment doesn't exist, and around the world, we need to fill it. With an infinite amount of money, resources, time? Fantastic, I'll do everything. But without that, I need to rationalise; I need to pick the segments that are actually relevant for the base customers in the premium segments.
"We considered a lot. We needed to decide whether to go two doors, four doors, so we made a decision, and the Mito will not be replaced as it was. But we will see. All of the world is evolving, small cars are becoming more important again."
The new baby Alfa – set to be priced at around £35,000 – will arrive in line with the firm's goal of attracting new buyers such as families and females as it looks to move away from being seen as just a "sporty brand" favoured by middle-aged men.