Mercedes-AMG has quietly used the Munich motor show to preview the upcoming plug-in hybrid version of its new second-generation GT sports coupé.
On display in a light camouflage just two weeks after the debut of the standard GT 63, the super-PHEV is primed for a launch in the coming months as a two-door alternative to the GT 63 S E Performance 4-Door Coupé super-saloon.
At this stage, the only evidence of the prototype's electrified innards is a charging port integrated into the rear bumper. Otherwise, it looks all but identical to the standard, ICE-only GT.
Indeed, it's set to be powered principally by the same 4.0-litre twin-turbocharged V8 engine but paired with an electric motor for a significant power boost.
The four-door GT PHEV uses a 201bhp motor on the rear axle to increase total system output to 831bhp, making it AMG's most powerful series-production car to date.
The similarly equipped Mercedes-AMG S63 E Performance is detuned slightly to give 791bhp.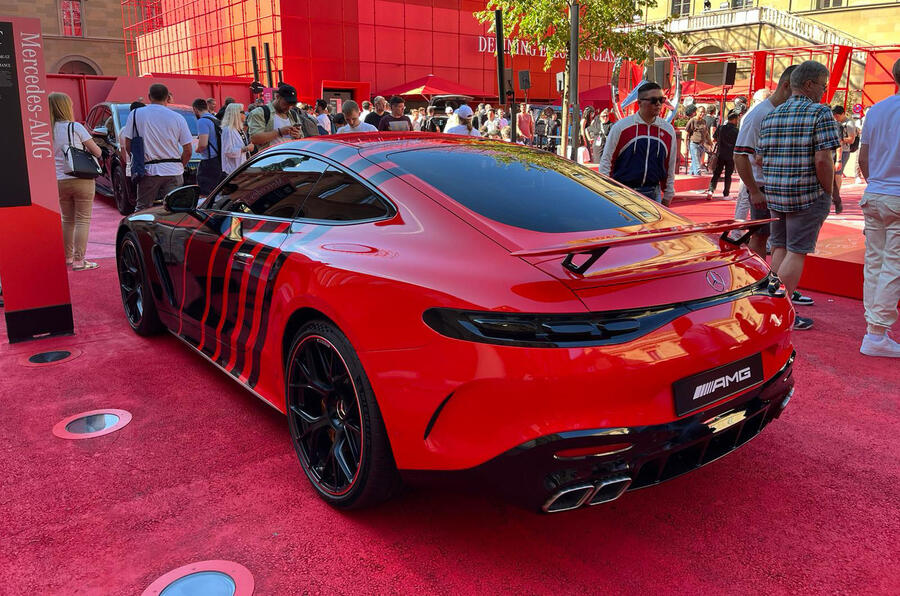 The two-door GT PHEV will use a similar system, although AMG is keeping specifics under wraps at this stage. It's also not known if it uses the four-door GT's 4.8kWh battery, the S63's 13.1kWh battery or another battery entirely.
Either way, the PHEV version of the new GT looks set to be the most powerful variant in the line-up, likely with power figures that eclipse even the extreme GT Black Series of the previous generation.
Further details are expected to be revealed as the car nears its full unveiling in the coming months.
Revealing AMG's renewed rival for the Aston Martin Vantage and Porsche 911 in Pebble Beach last month, company CEO Michael Schiebe said the second-generation GT had been designed to "respond to the wishes of customers".