The new 2023 Kia Picanto has been officially revealed, sporting a radical redesign inside and out in a bid to sustain its appeal and strong sales figures.
Redesigned with a particular focus on young professionals and short, urban commutes, the new Picanto promises to be easier to drive than before, with more standard equipment, over-the-air update functionality and new technology that's said to make it "one of the safest cars in its class".
Its bold exterior redesign is inspired by Kia's new Opposites United design philosophy, which has driven the design language of models such as the EV9 and EV6.
Kia's signature Tiger Nose front grille features on the city car for the first time, along with optional LED headlights and a rear light bar to give it a wider stance - enhanced by a 12mm-wider track width at both ends.
Two trim levels are available. The standard car has either 14in or 15in alloys as standard and gains a new optional 16in design. The GT-Line car is marked out by a hot-hatch-inspired styling makeover, recessed bumpers and more equipment.
Four new paint colours have been added to the palette for 2023, too.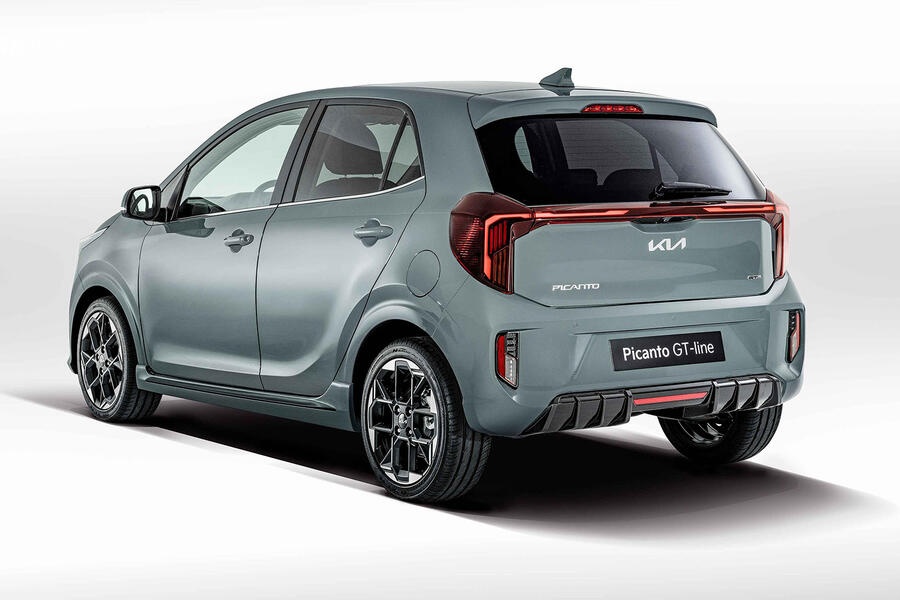 The current Picanto starts at £13,665, but it's highly likely the upgrades will nudge the facelifted model past the £15,000 threshold, as is the case for its closely related Hyundai i10 sibling - itself recently recipient of similar upgrades.
If confirmed, that will leave just four cars on sale in the UK for less than £15,000: the Citroën C3, Dacia Sandero, Fiat Panda and MG 3.
Both trim levels are available with either a 1.0-litre three-cylinder or 1.2-litre four-cylinder petrol engine. Both are naturally aspirated and have been updated to improve exhaust-gas recirculation and reduce emissions.
Both engines are available with a five-speed automatic gearbox or a five-speed automated manual – a conventional manual transmission equipped with automatic actuation of the clutch and gears.