Aston Martin is testing a next-generation Vantage mule beneath the body of a cut up DB11, as shown by these pictures.
2018 Aston Martin Vantage revealed
Beneath the DB11 body, this mule is using the Vantage's next-generation bonded aluminium architecture, which is a shortened version of the DB11's, as well as the future Vantage's suspension.
The unit is a Mercedes-AMG 4.0-litre twin-turbocharged V8 that's expected to produce around 500bhp in the entry-level car and 550bhp in the Vantage S. The engine is supplied as part of a technical collaboration between the two brands and will use Aston's own software. This will also result in a V8 version of the DB11 using the eight-cylinder unit.
Like the current Vantage, a V12 version of the next-generation car is also due, using the same 5.2-litre twin-turbocharged V12 engine of the V12 DB11.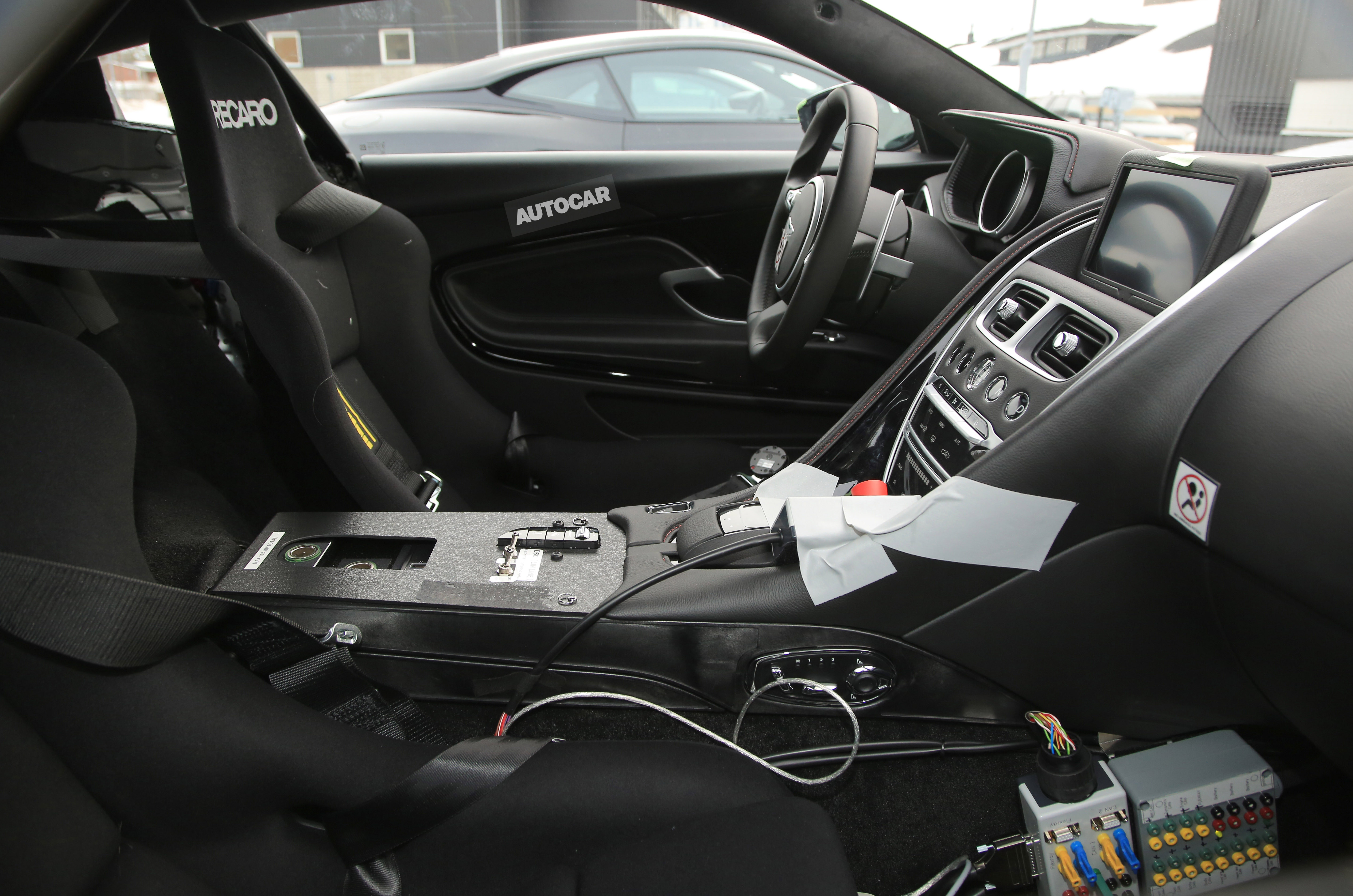 The V8 Vantage will likely be offered with a dual-clutch automatic or six-speed manual gearbox.
The car is still some way off from being officially revealed, but insiders think it could make its debut late this year.
The new Vantage will come as part of a new model blitz from Aston Martin, in which all of its key cars, including the Vanquish and Rapide, will be refreshed with new models and joined by an all-new DBX SUV and Lagonda. There will also be a convertible version of the DB11, called the Volante, which is the car seen testing alongside the V8 Vantage in earlier pictures.