Aston Martin will follow its recently unveiled DB11 with a minimum of five all-new models in the next four years. They will span three distinct model lines and form part of a plan to build 7000 cars per year by 2020.
The DB11, a GT, was revealed at the recent Geneva motor show and will be on sale in the summer. It will be joined next year by an all-new Vantage sports car heavily inspired by the DB10 created for the James Bond film Spectre and by a replacement for the Vanquish in 2018. Both models will be built on versions of the DB11's all-new aluminium architecture in Aston's core sports and GT model line.
By the end of the decade, Aston will also have on sale two models with no direct predecessors in new, separate model lines: the DBX crossover and an all-new Aston Martin Lagonda saloon.
These models will make up the core of the Aston Martin range, but every year Aston will also launch two 'special' cars. Previous examples include last year's Vulcan hypercar and the potent Aston Martin Vantage GT12.
Another new arrival will be Aston's first electric car - an all-electric version of the Rapide saloon, due in 2018.
The model plan is the brainchild of boss Andy Palmer, who joined the firm in 2014 after a stellar career at Nissan.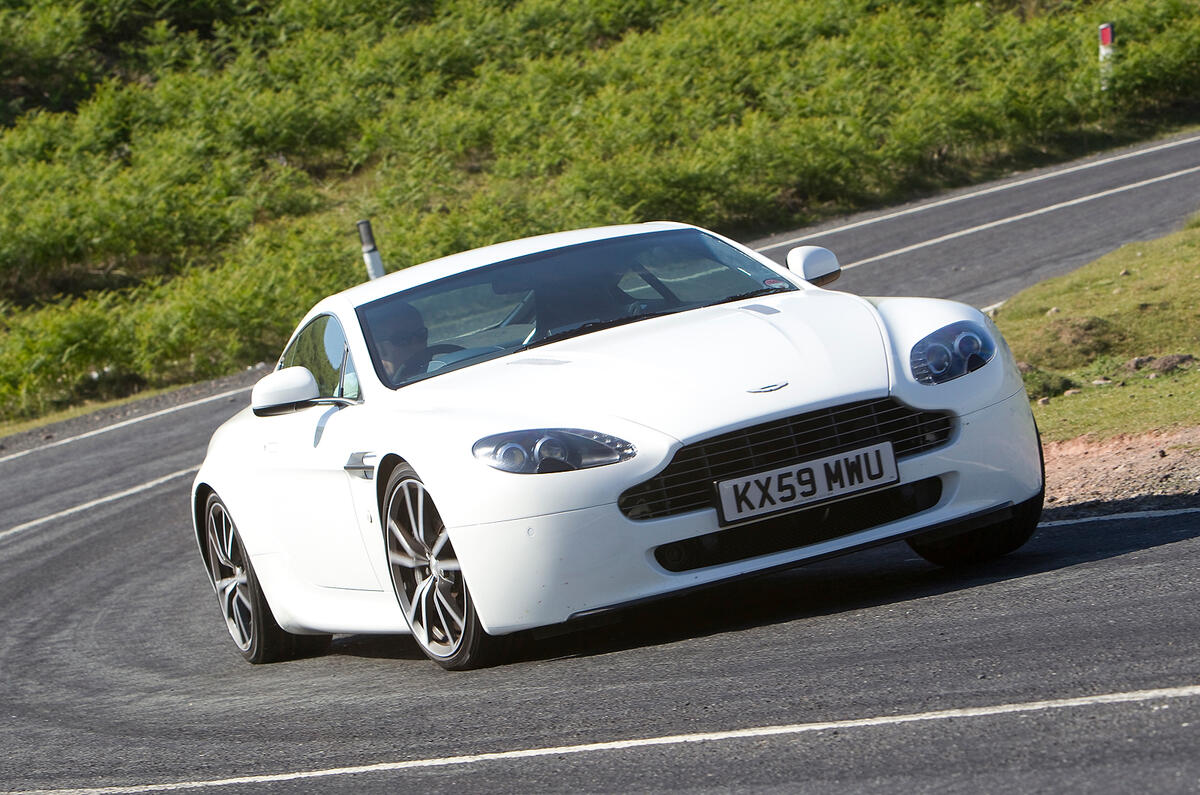 The DB11 is the first car in the new model plan and the second, the Vantage, will arrive next year. The new Vantage is tipped to be revealed in autumn 2017 and on sale by year's end.
Palmer, speaking to Autocar at the Geneva show, said the design had been fixed and described its styling as the "love child of DB10 and DBX". Palmer has told design chief Marek Reichman to make each Aston design more distinctive, to "create different personalities for the cars". As a result, the Vantage will be made considerably sportier for its second generation.
"We're not cookie cutting now," he said. "The brief is to make each model look like an Aston, but next to each other my 77-year-old mother must be able to tell them apart. The DB11 is a GT. You do long distances in it and it has a comfortable ride. The Vantage is our race car. It's the weekend warrior. It's the track car - much edgier."