The Techrules GT96 hypercar is being co-designed by Italdesign founder Giorgetto Giugiaro and his son Fabrizio.
A production version of the China-based brand's gas turbine-charged electric two-seater is due to be revealed early next year, and Techrules has enlisted the Giugiaro designers to craft the shape of the finished model.
LM Gianetti, a company with extensive experience in the production of road and competition cars, has also been drafted in to help out with engineering and production.
1287bhp Techrules Ren – first diesel-turbine electric supercar revealed
Techrules previewed what its GT96 road car would look like with a concept (pictured) at this year's Geneva motor show. The carbonfibre-bodied model featured a six-motor electric powertrain with a gas turbine range extender system that could be fuelled by biogas or natural gas.
The system, which Techrules calls Turbine-Recharging Electric Vehicle (TREV) technology, means fewer batteries have to be used, saving weight and therefore improving performance.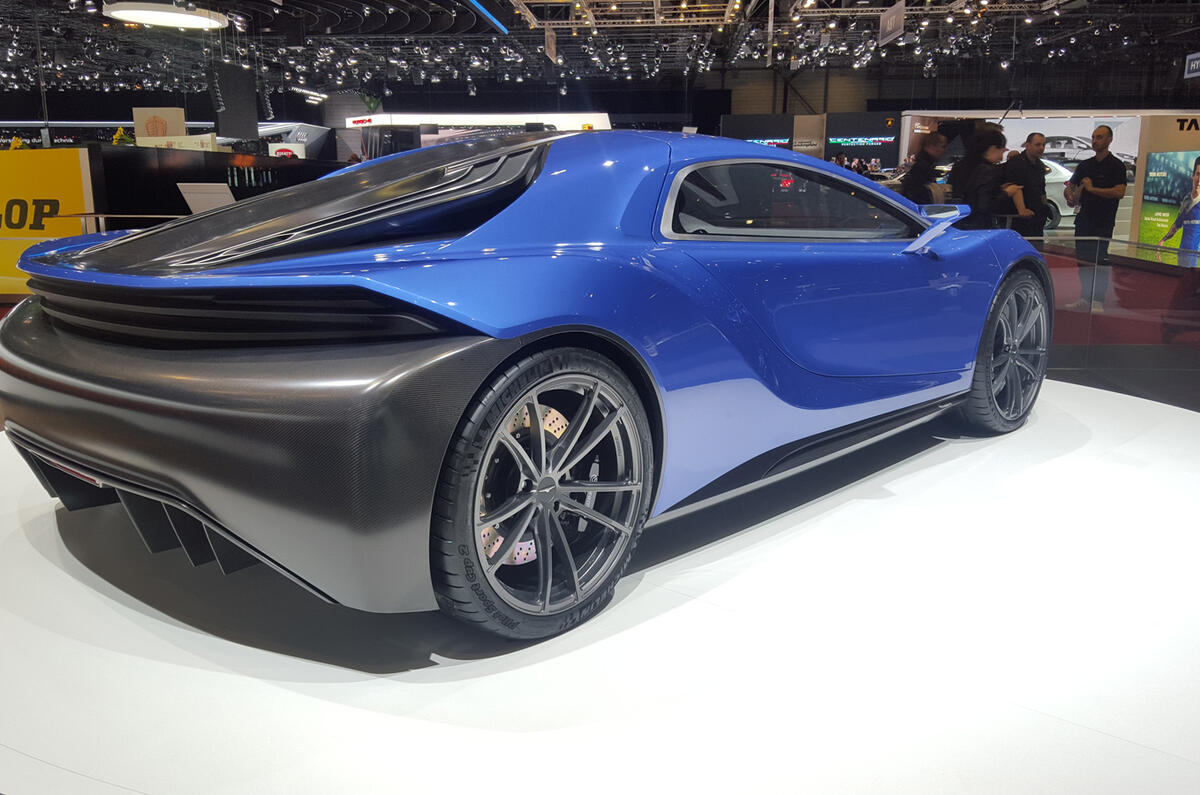 Claimed power output for the GT96 concept was 1030bhp, with a 2.5sec 0-60mph time and 217mph top speed. Battery range was 93 miles, but that increased to more than 1200 miles when the TREV range extender was called into use.
The production GT96 is due to be shown at the Geneva show next March. When production gets under way, LM Gianetti facilities will build the model in up to 25 units per year.
Techrules chairman William Jin said of the new partnerships: "The level of interest in our technology and our next-generation electric cars proves that we have a formula that can make a major impact.
"With the creative support of Fabrizio and Giorgetto Giugiaro and the technical expertise of LM Gianetti, we look forward to presenting the next iteration of our technologies with the GT96 supercar at the 2017 Geneva motor show."