The Techrules GT96 turbine-recharging electric supercar will make its world debut in production-ready form at the 2017 Geneva motor show, one year after a concept version was first shown to the public.
First images of the final car have been released following a testing stint at Italy's Monza circuit. The images show a camouflaged development car with a central driving position and a fighter jet-style canopy roof.
1287bhp Techrules Ren – first diesel-turbine electric supercar revealed
The Chinese manufaturer's model will use Turbine-Recharging Electric Vehicle (TREV) technology, a range-extending micro-turbine system which generates electricity to charge the battery pack. The battery then powers the motors that drive the wheels.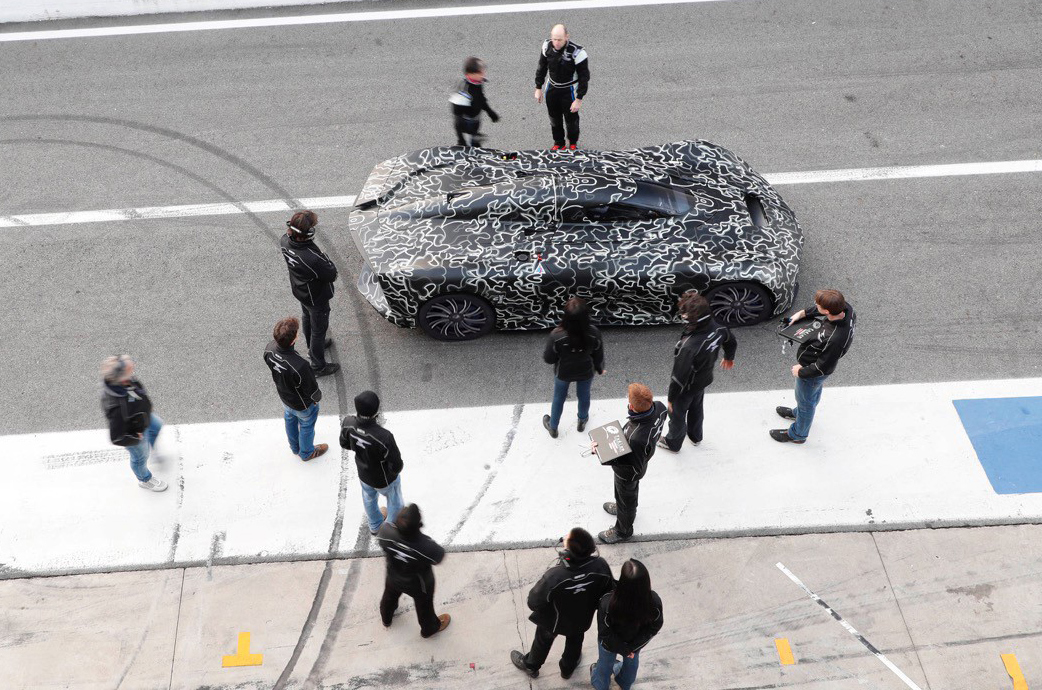 The car has been designed by Fabrizio and Giorgetto Giugiaro and is said to provide different configurations for the interior around the centrally-positioned driver. The chassis has been engineered by international motorsport specialist L. M. Gianetti.