This is the Techrules Ren, a 1287bhp electric supercar that has been revealed at the Geneva motor show with a patented diesel-fuelled turbine-recharging (TREV) system.
The model's bespoke TREV technology enables it to mix a 2.5sec 0-62mph time and 217mph top speed with a 31.5mpg claimed fuel economy and 106g/km CO2 output.
The car's carbonfibre structure has kept mass down to 1700kg, giving it a power-to-weight ratio of 757bhp/ton – 26bhp/ton more than a Bugatti Chiron.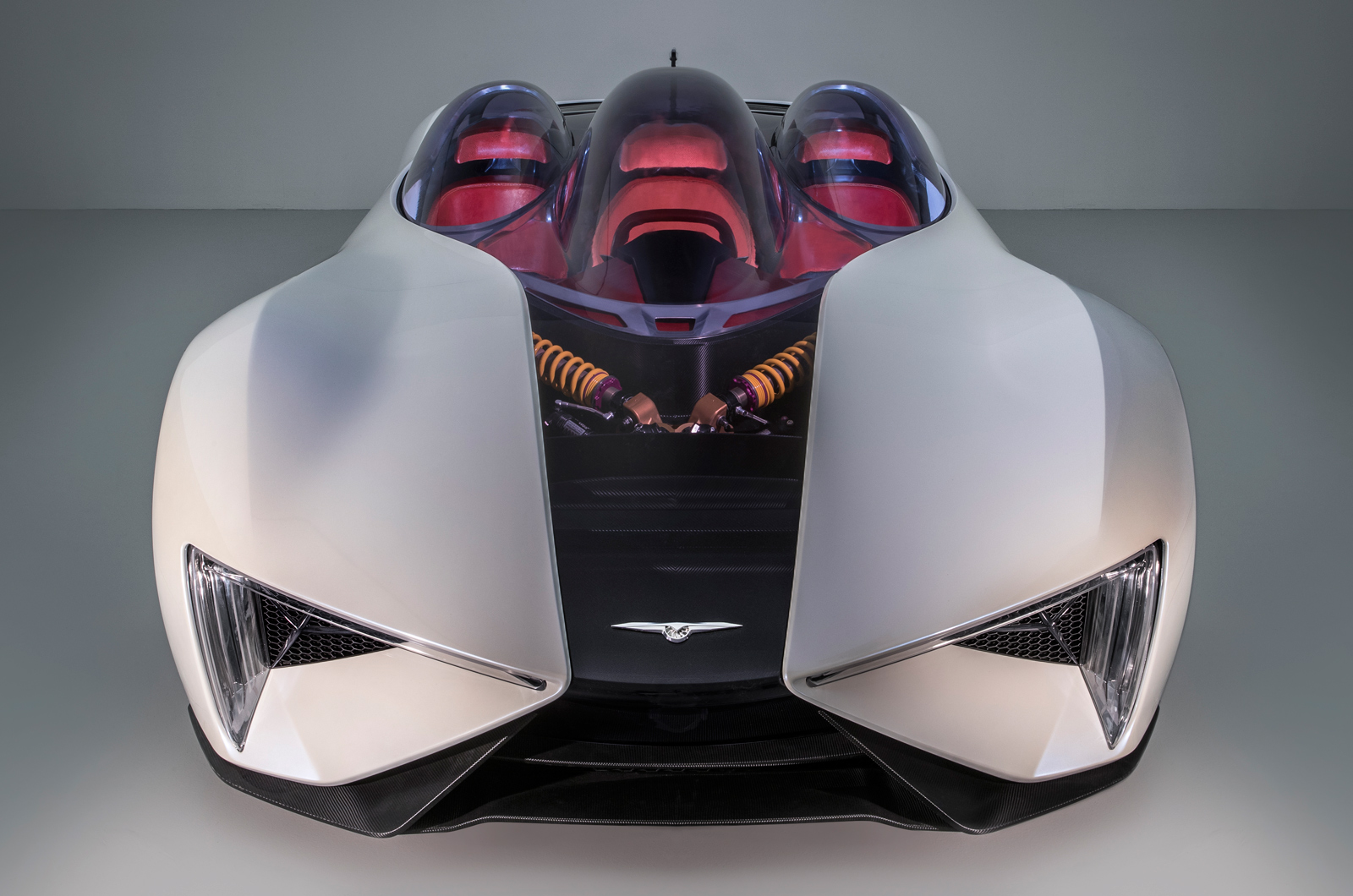 Those figures apply to the most potent variant of the Ren which comes with a six-motor setup (two powering the front, four powering the rear) to produce 1725lb ft of torque. Two and four-motor setups are also available, producing 429bhp and 575lb ft, and 858bhp and 1150lb ft respectively.
Three specifications of lithium ion battery are offered, with capacities of 14kWh, 25kWh and 32kWh. The water-cooled and British built motors can be charged to 80% in 15 minutes using a DC fast charger. Techrules said each battery's target lifespan is 100,000 cycles.
Two types of TREV system are available, with 40bhp and 107bhp. In its most frugal specification, TREV technology enables a 727-mile range with 80 litres of diesel. The car can also cover up to 124 miles in full EV mode. Diesel is the most efficient fuel, but the turbine can also run on gaseous fuels.