The Range Rover Sport Coupé has been spotted testing again, ahead of its expected launch next year.
The Range Rover Velar has been revealed. Click here to view it.
The video of the car testing on German roads shows two large trapezoidal exhausts, but thorough camouflage hides the rest of the car's altered styling over the rest of the Range Rover lineup.
The next Range Rover model will break fresh ground by moving the brand into sportier and more road-biased territory with a luxury £60k model pitched at the BMW X6. It could also be the model that introduces JLR's upcoming electric drivetrain to the road.
From the latest spy images, it's clear to see where the differences are between the coupé model and its standard SUV-bodied counterpart, as the two test together. In parking next to large American pick-ups, we can also see its comparative size. With the bootlid open, the model's smaller bootspace is also plain to see.
Three years ago, when Autocar revealed Land Rover's 'three-pillar' brand strategy — Defender, Land Rover Discovery and Range Rover — the Sport Coupé was referred to as 'Evoque XL' and positioned between the Evoque and Range Rover Sport.
The Sport Coupé will sit on the same aluminium architecture as the Jaguar F-Pace.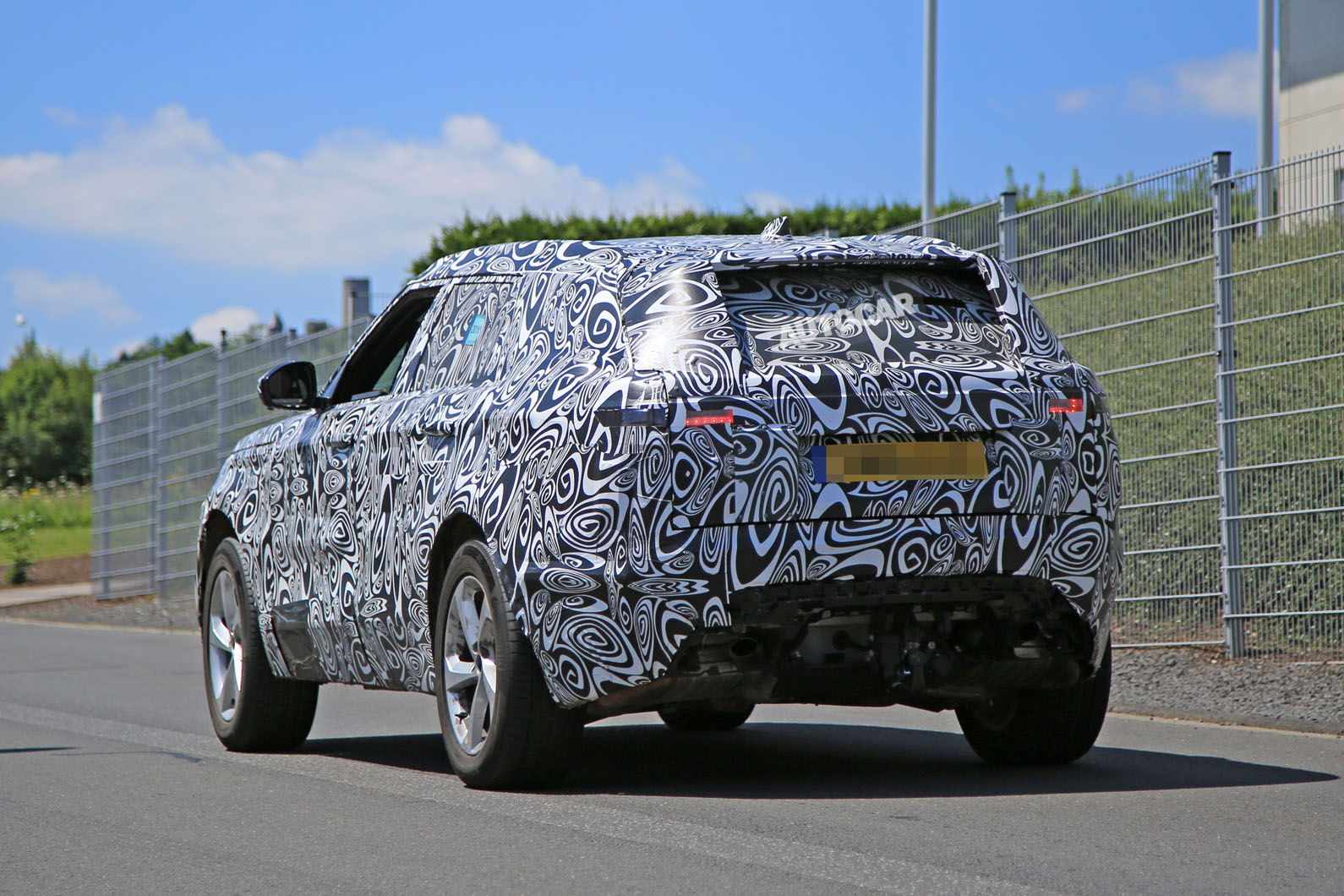 All-electric powertrain possible
Powertrains for the Sport Coupé will be taken from the extensive JLR range of six and eight-cylinder diesel and petrol engines, but it is not yet clear if the new Range Rover will feature the four-cylinder engines that are available in the Jaguar F-Pace.
It could also feature the all-electric powertrain that JLR is developing for its I-Pace EV, which should be seen next year and will help JLR hit a new Californian target of 15% fleet mix of battery electric vehicles between 2018 and 2025.
However, because many buyers will live in mega-cities in Europe, the United States and Asia, Range Rover is expected to offer a hybrid powertrain, possibly based on the 340bhp 3.0 SDV6 HEV in the Range Rover Sport.
If Range Rover chooses to fit its most powerful 542bhp 5.0-litre V8 supercharged engine, the new model will offer outstanding performance, partly because its lightweight alloy body could weigh as little as 1800kg — a 400kg advantage over the X6 and GLE Coupé.
That engine is thought to be earmarked for an F-Pace SVR model and for the range-topping model of the Sport Coupé range, which could command a price of around £90,000.