Mercedes has been testing an open-top version of its new E-Class on public roads in Germany.
We've sampled the 2017 E-Class Cabriolet first hand. Click here for more.
Our spy photographers have captured these new images of the car. The E-Class will get a soft-top like its predecessor, rather than a folding hard one like some of its class rivals.
There are also several familiar exterior design details - the car's front end looks largely unchanged from the saloon. This comes as no big surprise; Mercedes has established itself a manufacturer that embraces Russian Doll design, though admittedly the cabriolet development car does flaunt a few unique features.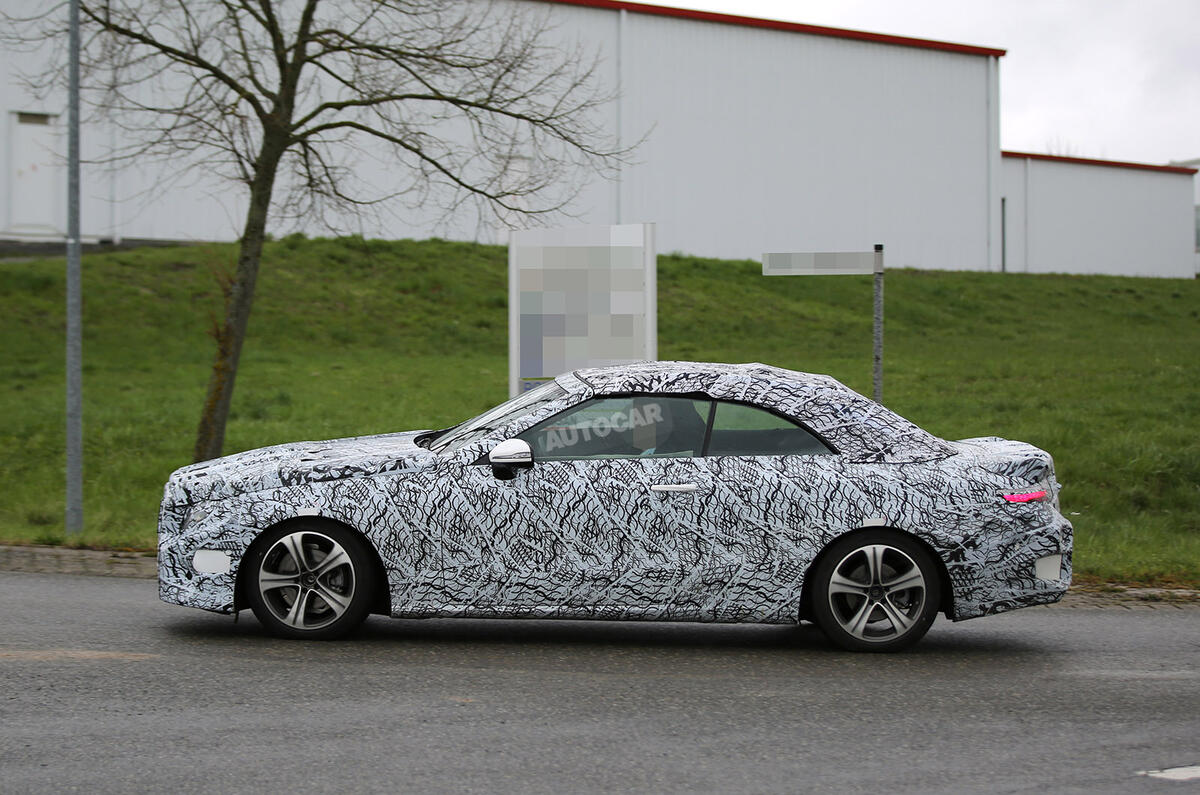 Most noticeable is what appears to be a new rear spoiler. A heavy camouflage paintjob hides the exact shape, but under the cladding the E-Class Cabriolet is expected to get a lip-like spoiler, much like the one featured on the smaller C-Class Cabriolet.