This is the 2017 Mercedes-Benz E-Class Cabriolet. The heavily structured surfacing, defined side feature lines and prominent rear wheel arch hunches are no more.
For 2017, it gets a cleaner, more shapely and unreservedly eye-catching appearance that sets the stylistic tone for a new generation of Mercedes models in future years.
It also has a classy new interior that has more space for passengers as well as all of Mercedes-Benz's latest digital and connectivity technology, plus a host of new driving aids and safety features, most of which were revealed on its fixed-roof sibling, the E-Class Coupé, at the Detroit motor show earlier this month.
While its predecessor, launched in 2009, was the four-seat cabriolet in Mercedes' line-up, the new model is part of a trio of such cars, alongside the smaller C-Cass Cabriolet and the larger, more luxurious Mercedes-Benz S-Class Cabriolet.
The E-Class Cabriolet gets a range of new and upgraded engines, which are mounted longitudinally and channel drive to either the rear or all four wheels, depending on the model. The car's new platform is also more rigid than the previous-generation model's, which was taken from the C-Class. Mercedes' latest evolution of air suspension, Air Body Control, is also available.
"It's a new car," says Christian Früh, the man in charge of the new E-Class Cabriolet's development. "There's little or nothing shared between the new model and that which it replaces."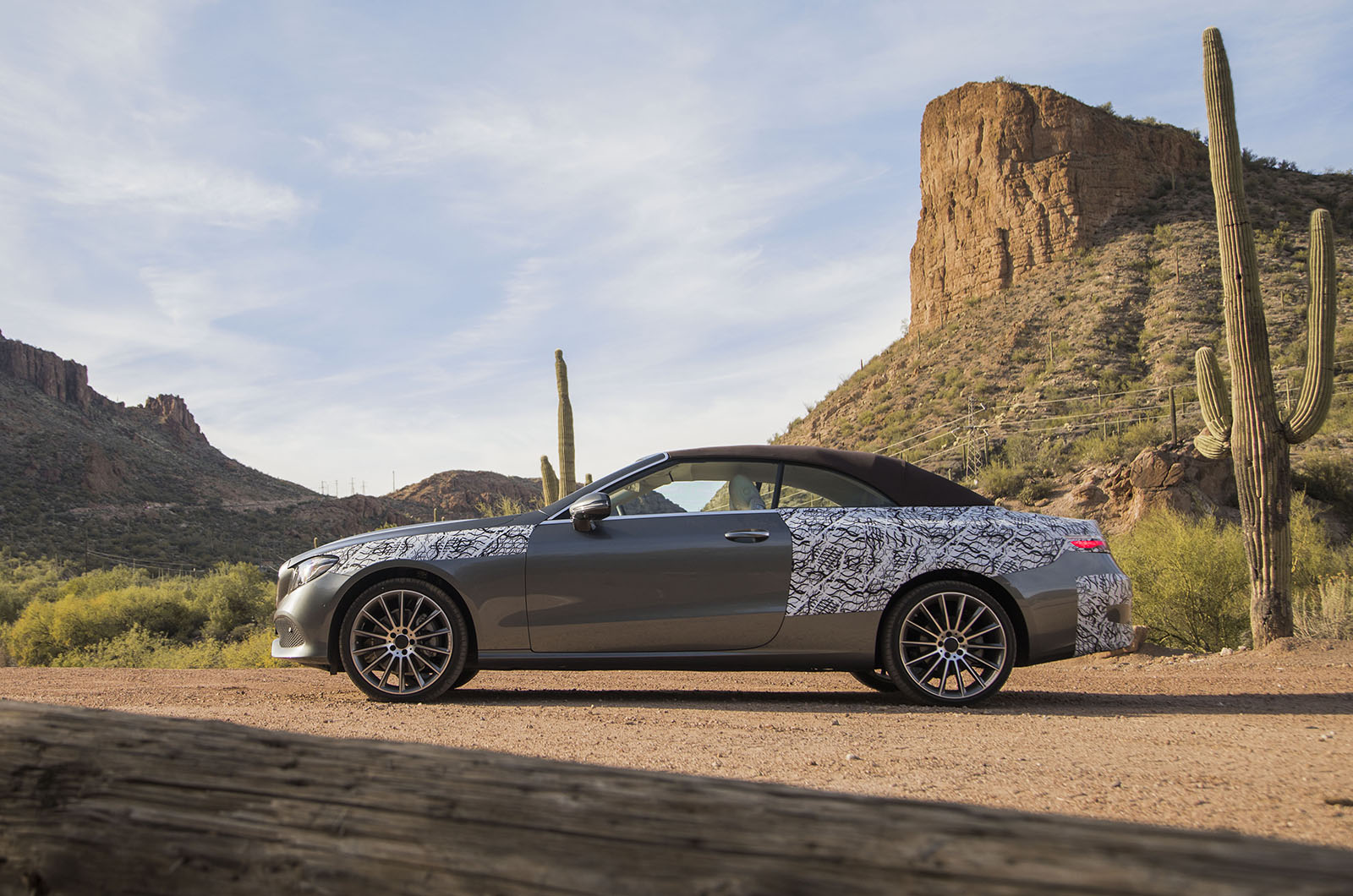 As with the new E-Class Coupé, though, we can expect a more powerful version of the turbocharged 2.0-litre four-cylinder petrol with 242bhp in an E 300 Cabriolet, a turbocharged 3.0-litre V6 petrol with 328bhp in an E 400 Cabriolet, and a 191bhp version of the turbocharged 2.0-litre diesel in an entry-level E 220 d Cabriolet.