A Mercedes-AMG GT C coupé has been spotted undisguised three months before the model's anticipated world debut.
The GT C coupé follows the GT C roadster and will use the same 549bhp twin-turbocharged 4.0-litre V8 engine to sit between the GT S and GT R models.
Along with its more potent engine, which produces 47bhp more than the AMG GT S, the GT C gains altered gear ratios for its seven-speed Speedshift dual clutch transaxles. The GT C's transaxle also has a higher first and lower seventh gear, as well as a lower final drive than the regular GT Coupé.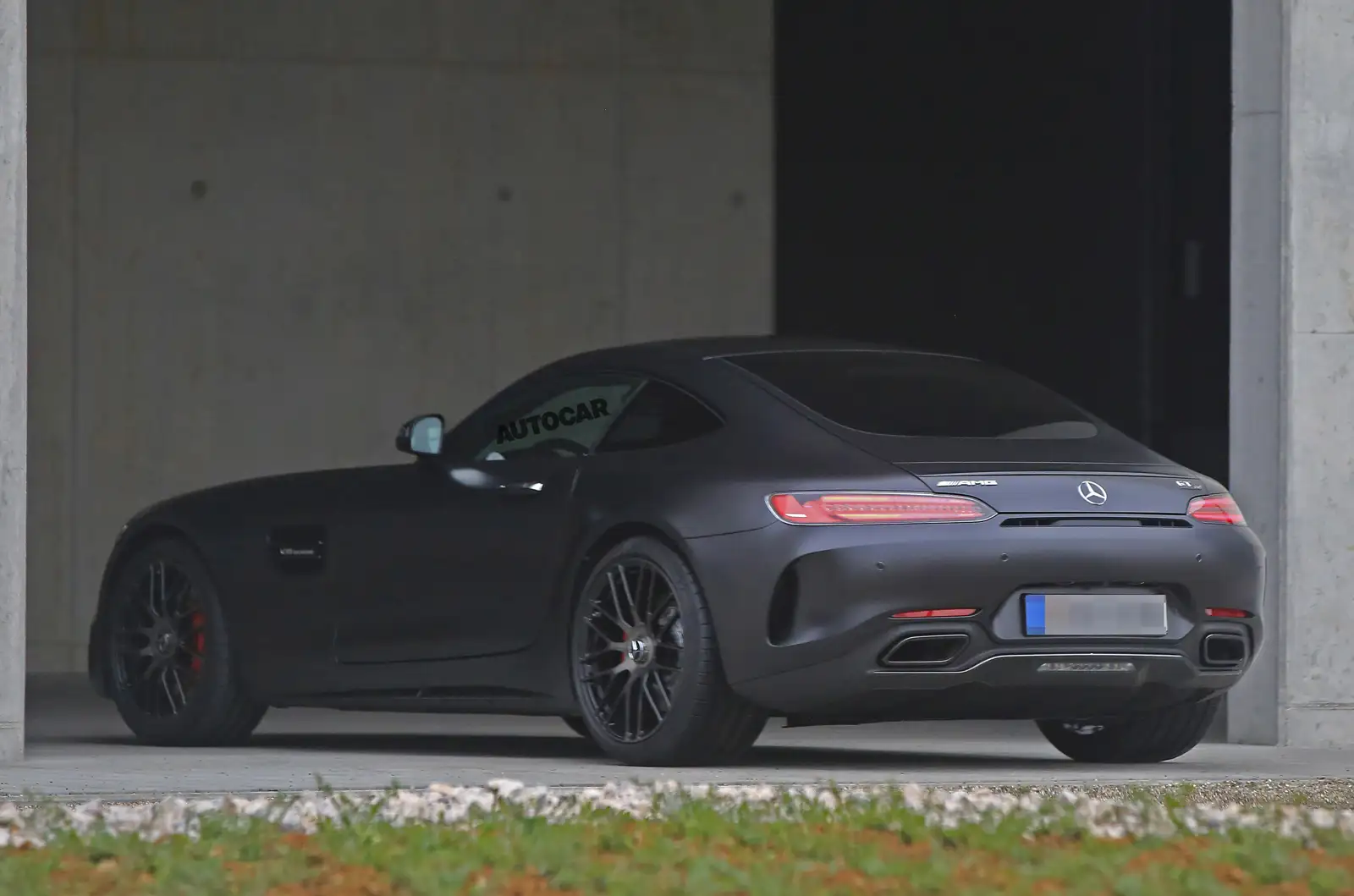 Also added to the GT C is the active air management system that was first seen on the hardcore GT R. It uses a series of vertical louvres within the grille, which automatically open and close depending on the temperature of the engine to either enhance cooling or smooth airflow.
The GT C coupé is likely to be slightly faster than the roadster due to a lighter kerbweight, meaning it should accelerate from 0-62mph in under 3.7sec and top out at more than 196mph.