A test mule for the 2017 Jaguar F-Type R Convertible has been spotted running with new bumpers and updated headlights.
The bumper ditches the current car's vertical intakes and replaces them with more rounded openings, reminiscent of the ones featured on the F-Type Project 7 but with horizontal slats through their upper halves.
The car's headlights also swap L-shaped daytime running lights for what look to be double layered ones. These have previously been seen on test mules for the forthcoming four-cylinder F-Type.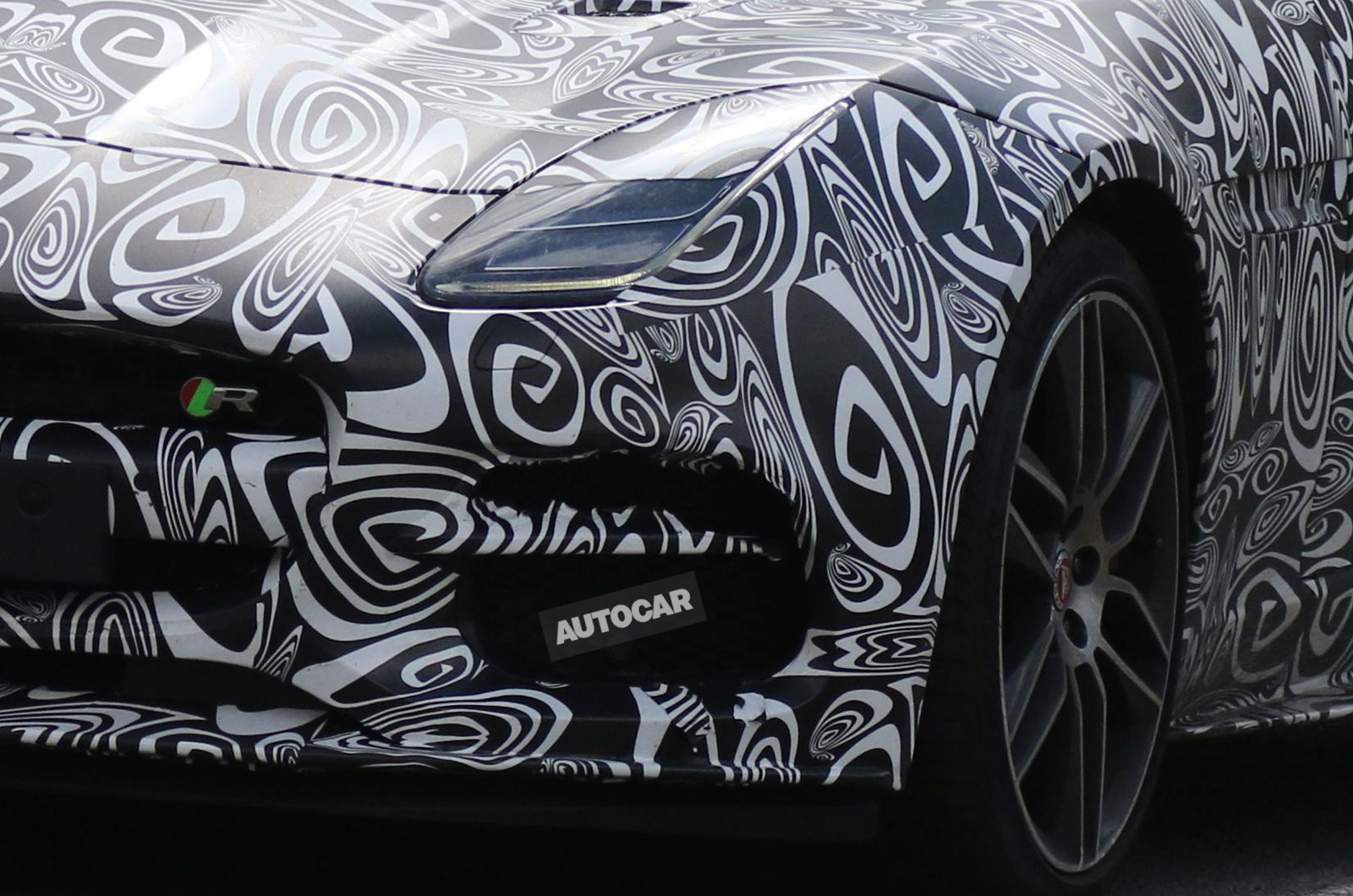 Today's F-Type R Convertible mule, which was photographed on a road near JLR's Coventry headquarters, appears to have no other major aesthetic tweaks, and a quick check on the DVLA website confirms it's also running a familiar supercharged 5.0-litre V8.
This backs up claims from sources that the 2017 car will only be lightly updated.