The 2017 Hyundai i30 has been teased in official pictures ahead of its global reveal on 7 September.
Hyundai has now revealed the 2017 i30. Click here to view it.
2017 Hyundai i30 Wagon revealed ahead of Geneva
The new pictures confirm that the future hatchback model will evolve the design seen on the Hyundai i40, with more angular lights and a wide-mouthed front grille the standout exterior features.
There are also vertical day running lights on the bumper, a shapelier bonnet and fewer unpainted plastic parts on the exterior, giving the new i30 a more premium look than its predecessor.
Read our review of the 2017 Hyundai i30 1.4 Turbo prototype here
Peter Schreyer, Hyundai's president and chief design officer said of the new model: "From a design perspective, we haven't just considered one customer; we have focused on a wide range of different people. This model showcases an evolution of Hyundai Motor's design language with natural flowing lines, refined surfaces and a sculpted body to create a timeless appearance."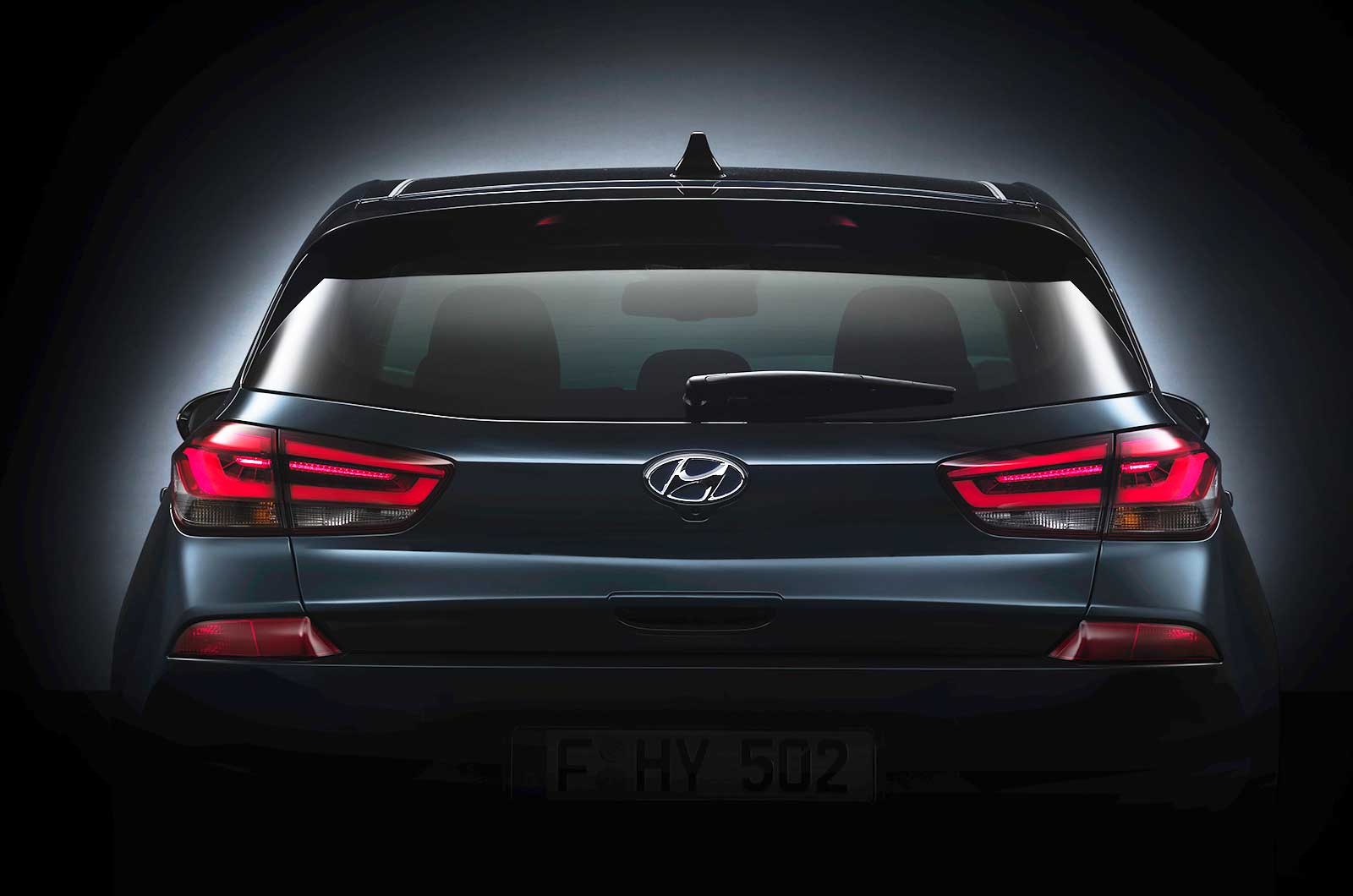 Earlier spy pictures also confirmed that the hatch model will be offered in five-door guise only; the three-door option having been dropped due to poor sales. The i30 will also spawn an estate model later on.
A hot i30 N performance model will eventually arrive as Hyundai's first pure performance model with an anticipated 250bhp on offer. Below this, the regular i30 range looks set to get turbocharged four-cylinder engines, a 1.0-litre three-pot and a potential hybrid powertrain, which is likely to be shared with the new Ioniq.
Hyundai says the new i30 will also come with state-of-the-art safety and connected technology. More details will be revealed when the car is shown next month ahead of its public debut at the Paris motor show in October.
Video teaser