The upcoming Alpine A120 sports car has been spotted testing again in pre-production guise ahead of the model's unveiling later this year.
Alpine A110 makes Goodwood Festival of Speed dynamic debut
Captured testing near the Arctic Circle, the camouflaged car looks almost completely unchanged from the concept on which it is based.
Key differences include smoother sides, a wingless rear and larger door mirrors.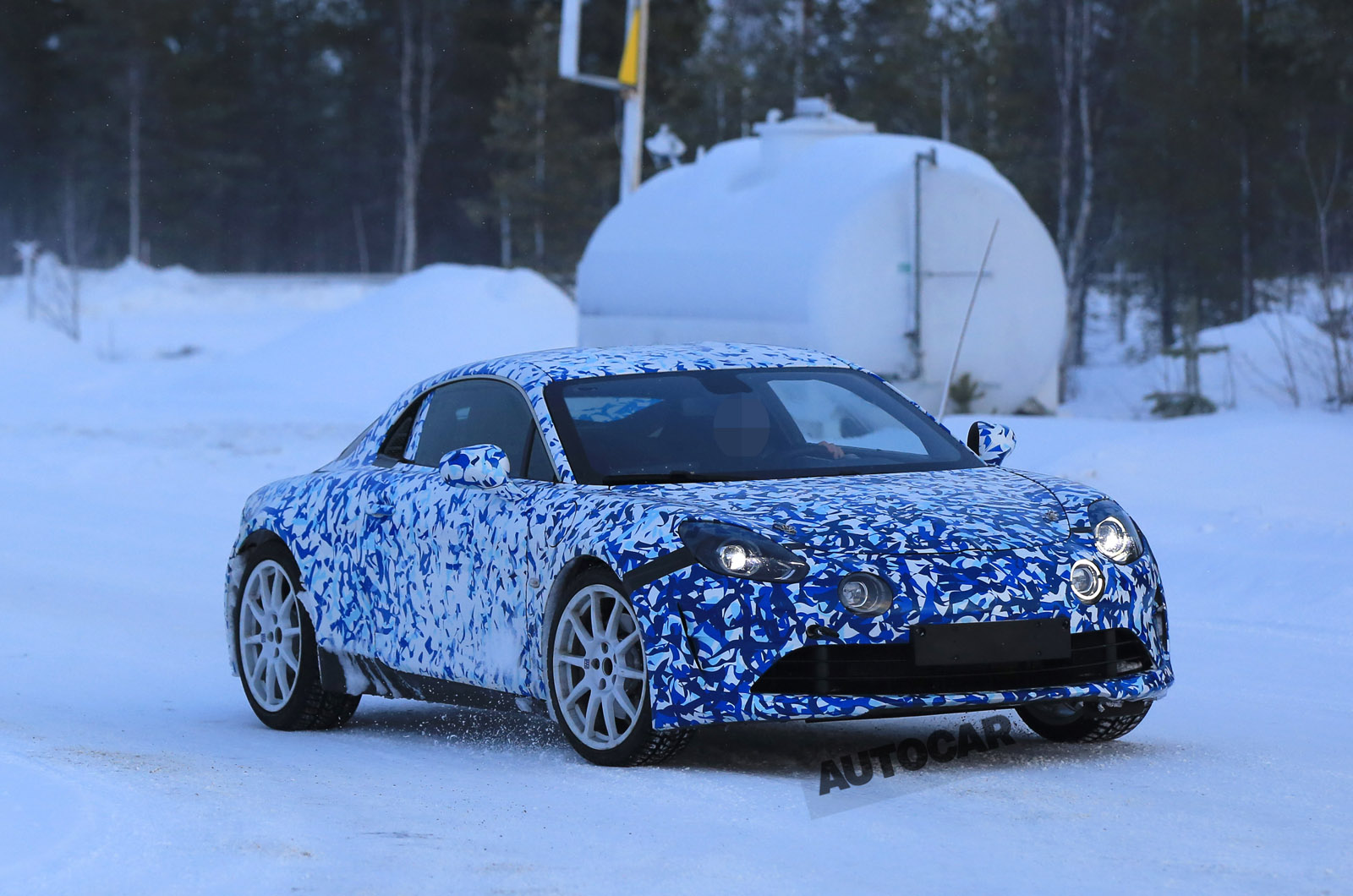 The car wears a rear diffuser with a centrally mounted exhaust, and the concept's Alpine A110-inspired fog lights have been kept.
Renault has confirmed that the car uses a mid-engined layout, and the hinged rear hatch to access the powertrain can be clearly seen on this pre-production model.
The production car will use a turbocharged four-cylinder engine of an unspecified capacity. Alpine is yet to confirm details aside from the car's aluminium construction, but Autocar understands the engine will be a 1.8-litre unit developed from the turbocharged 1.6-litre engine used in the Renault Clio RS.
Peak outputs are also unconfirmed at this stage, but earlier sources have indicated that the launch model will have around 250bhp as standard and up to 300bhp in a higher-performance version that will use more aggressive turbocharging. A convertible version is on the cards for the future, too. Alpine has confirmed that the car has a 4.5sec 0-62mph time.