The all-new Renault Mégane is now on sale in the UK priced from £16,600, with first deliveries expected next month.
The hatchback is headed by a Renault Sport-tuned GT version, shown here in our exclusive studio pictures.
Read our review of the Renault Mégane 1.6 TCe GT here
The unusual decision to begin sales with a more focused model in the line-up was taken to drive early sales and tempt buyers from premium cars such as the Audi A3, BMW 1 Series and Mercedes-Benz A-Class, as well as established mainstream competition such as the Ford Focus, Vauxhall Astra and Volkswagen Golf.
Next-generation Renault Mégane Sport Tourer unveiled at the 2016 Geneva motor show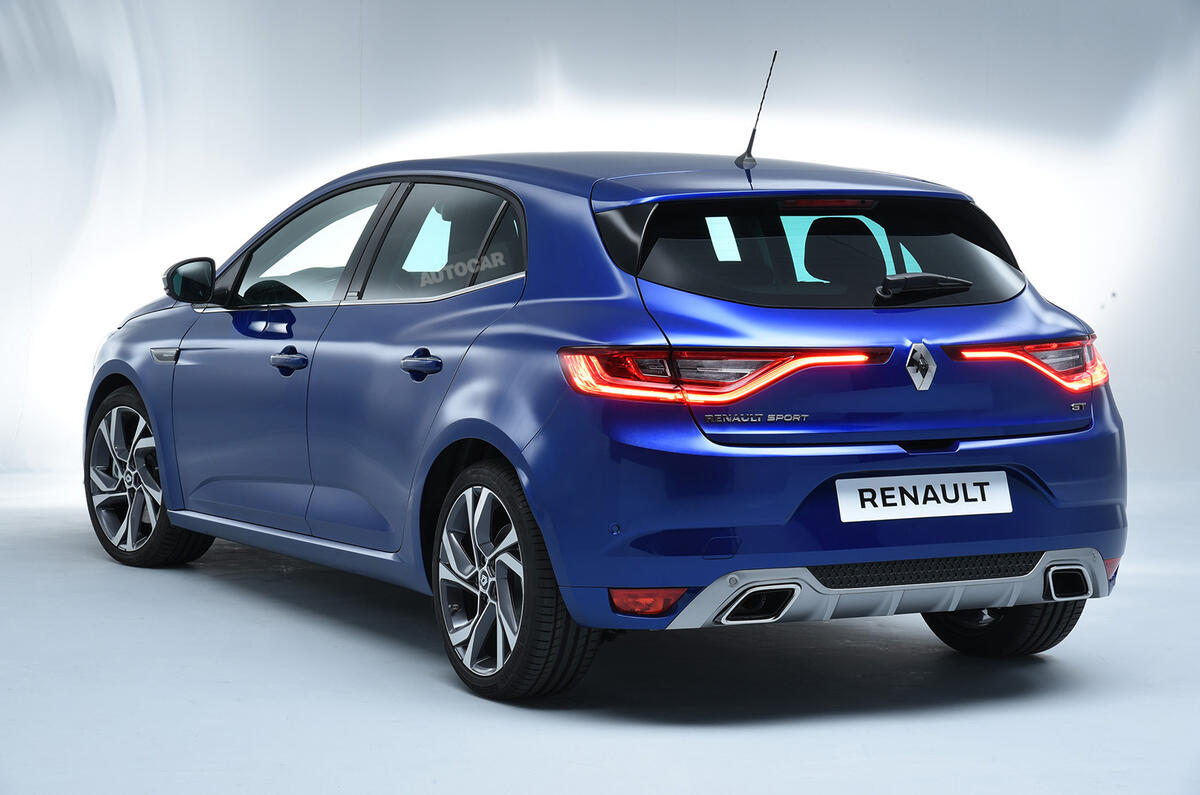 Engines and gearboxes
The Mégane GT will initially be sold with a 202bhp petrol engine, with a 163bhp diesel following later, both linked to dual-clutch automatic gearboxes with steering wheel-mounted shift paddles.
The car also gets as standard a four-wheel steering system that works in conjunction with bespoke damper, spring, brake and stability control settings to improve high-speed dynamics and make the car easier to manoeuvre at low speeds.
Outside of the GT range, engines offered with the new Mégane at launch include turbocharged petrol and diesel four-cylinder units that produce between 108bhp and 128bhp, emit as little as 96g/km of CO2 and can manage up to a claimed 76.4mpg.
A Hybrid Assist drivetrain, consisting of a 1.5-litre diesel engine and an electric motor, and more a potent 163bhp diesel engine will be launched next year. The former will be capable of a claimed 94mpg and CO2 emissions of 76g/km.