The new Renault Grand Scenic will go on sale later this year, featuring new exterior and interior styling, new technology and more space than before.
Read our full review of the Renault Grand Scenic
Following on from the five-seat Renault Scenic, which made its debut at the Geneva motor show, comes the new Grand Scenic. It can seat up to seven passengers, or be bought with just five seats.
This new model is taller, longer, wider and sits higher off the ground than the car it replaces – something which equates to more interior space, and also helps to give the Grand Scenic more of an SUV profile, rather than that of a traditional MPV. The new car will sit on 20in alloy wheels as standard.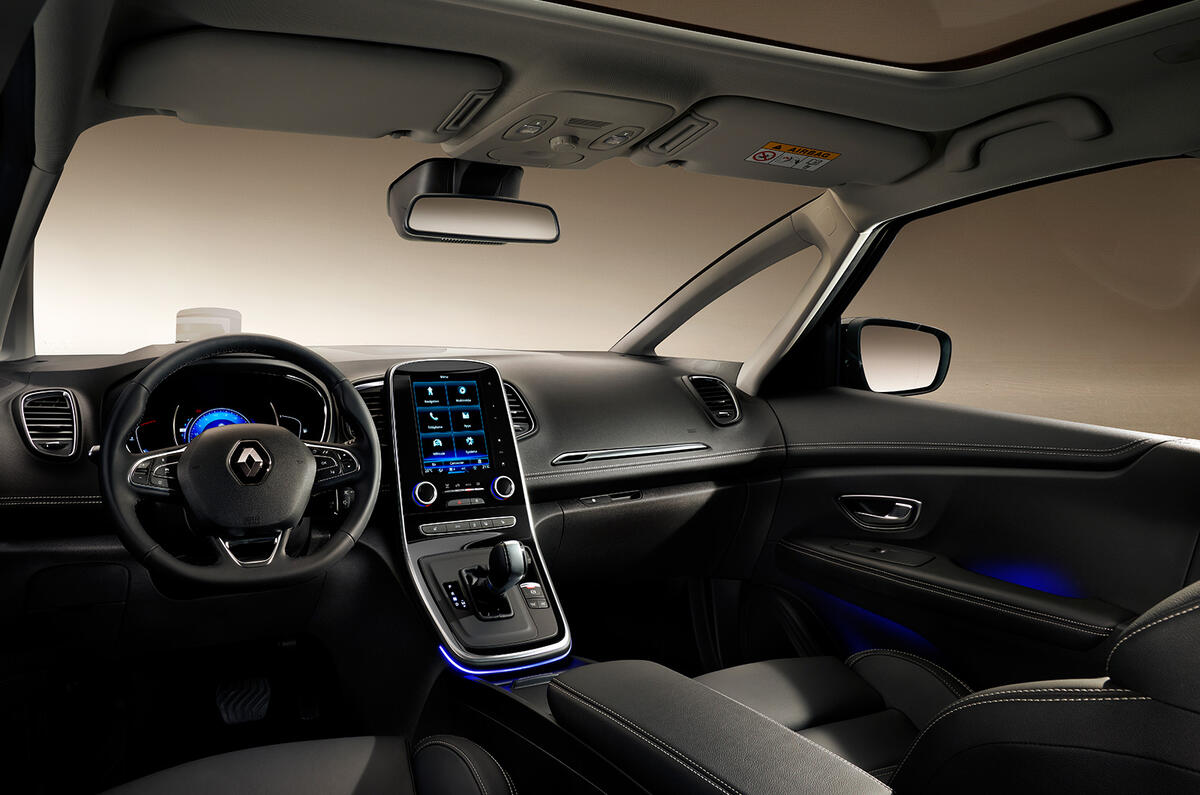 There's a total of 718 litres of storage space inside the Grand Scenic – 40 litres more than before.
Engine options are the same as the regular five-seat Scenic, with diesels forming the core of the range and producing up to 158bhp. Among the choices will be a Hybrid Assist diesel model, which should offer the best fuel economy.
used Renault Grand Scenic 2009-2016 cars for sale
Renault Grand Scenic 1.5 DCi ENERGY Dynamique TomTom Euro 5 (s/s) 5dr
Renault Grand Scenic 1.6 DCi Dynamique TomTom Euro 5 (s/s) 5dr
Renault Grand Scenic 1.5 DCi Dynamique TomTom Euro 5 (s/s) 5dr
Renault Grand Scenic 1.5 DCi Dynamique Nav Auto Euro 6 5dr
Renault Grand Scenic 1.5 DCi Dynamique TomTom Euro 5 5dr
Renault Grand Scenic 1.5 DCi Dynamique TomTom EDC Euro 5 5dr
Renault GRAND SCENIC 1.5 DCi ENERGY Dynamique TomTom Euro 5 (s/s) 5dr
Renault Grand Scenic 1.5 DCi Dynamique Nav Euro 6 (s/s) 5dr
Renault Grand Scenic 1.5 DCi Dynamique TomTom EDC Euro 5 5dr
Powered By