Renault has pulled the wraps off its all-new Scenic at the Geneva motor show.
Read the full review of the Renault Grand Scenic
The fourth-generation model features a striking new design and enlarged proportions, with Renault claiming the car now occupies a new segment that straddles the MPV and crossover classes.
The new Scenic inherits much of the design philosophy seen on the R-Space concept of 2011, which mixed the lines of a conventional MPV with the stance and presence of a crossover. Alhough it's bigger than the old car, short overhangs and 20in wheels – which are standard fitment across the range – help to create the illusion that the new Scenic is actually more tautly proportioned.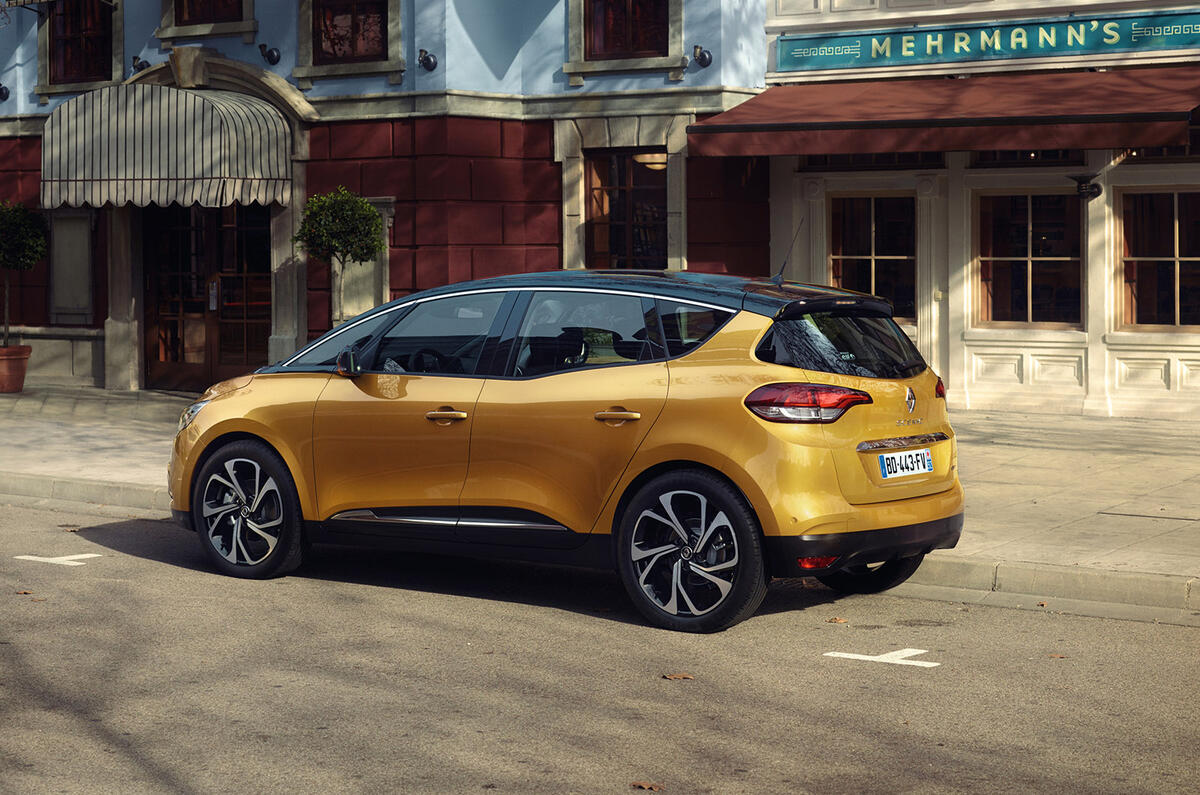 The tyre is narrower than average, but the big diameter gives it a decent footprint, as does the tyre's design, which has been co-developed with Michelin and Continental.
Apart from removing the need to develop different chassis set-ups for different wheel sizes, this one-size-fits-all approach allows the styling to be optimised around that wheel size, while the narrowness reduces drag and rolling resistance. The tyre has also be developed to provide a good ride.
Renault says it worked hard to ensure the car's stance was just right, because it wanted to inject flare and style into the new model; two things it admits were lacking from the Mk3. On first glances it certainly seems to have done the job, with pushed out wheels and a sleek roofline giving the Scenic a much more muscular stance.
The Scenic has a higher than usual H-point for an MPV, to provide the seating position of an SUV. This "puts us in a bit of a bind with aerodynamics," says Renault design boss Laurens van den Acker, "because the car is taller, and wider too. But the dropping roofline and the narrowing of the car's body in plan form compensates."