The race route notes read like features on a road map from The Hobbit – cross the Tropic of Capricorn, avoid wandering stock, pass the world's longest fence, and Beware of Aliens.
Competitors in the biennial Bridgestone World Solar Challenge race across one of the least hospitable places on Earth.
They follow the notorious Stuart Highway, 1850 miles from Darwin to Adelaide, long revered as Australia's most dangerous and demanding road. Driving in lightweight cars with no air-con and skinny tyres, teams mostly composed of students must overcome searing temperatures, unpredictable wildlife and the wake from 50-metre-long road trains just to make the chequered flag.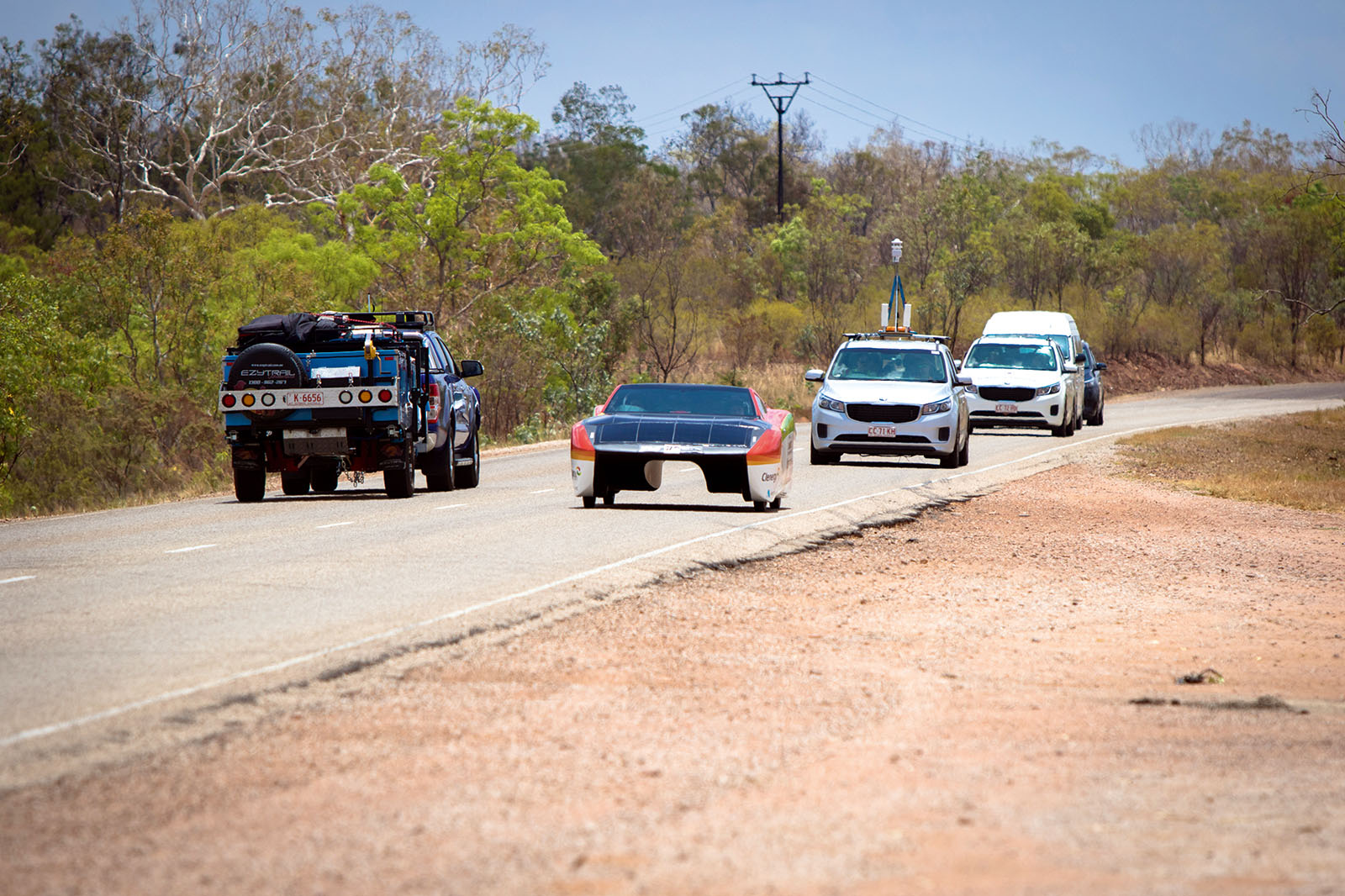 Speed limits weren't introduced in this godless place until 2007 and drink-driving is rife. This was the course of the first and only Cannonball Run in Australia, held in 1994. Four people died in that race when a Ferrari F40 crashed at a checkpoint.
The end of car production in Australia - what went wrong?
Solar event director Chris Selwood explains the ethos: "The youngsters taking part are the bright young things of the world who are dedicated to doing something that makes a difference. The solar know-how we have gathered here is staggering. It's way beyond what any car manufacturer has ever utilised.
"Obviously, the more funding a team can raise the better their chances but the rules are very strict. Every entry has to conform to set criteria before they even cross the start line."
The race start in Darwin's State Square is one of the most unusual spectacles in motorsport. There are no wheelspins, no pit-lane blondes and, of course, absolutely no roar from the exhaust pipes.
A polite round of applause from several thousand bemused onlookers sends each vehicle on its way, with a 15-piece orchestra playing Abba tunes in the background.
Sitting behind the steering wheel of a 480kg car travelling at 45mph for hour after hour, I'm starting to understand why this race is as much about endurance as it is about speed.