The race route notes read like features on a road map from The Hobbit – cross the Tropic of Capricorn, avoid wandering stock, pass the world's longest fence, and Beware of Aliens.
Competitors in the biennial Bridgestone World Solar Challenge race across one of the least hospitable places on Earth.
They follow the notorious Stuart Highway, 1850 miles from Darwin to Adelaide, long revered as Australia's most dangerous and demanding road. Driving in lightweight cars with no air-con and skinny tyres, teams mostly composed of students must overcome searing temperatures, unpredictable wildlife and the wake from 50-metre-long road trains just to make the chequered flag.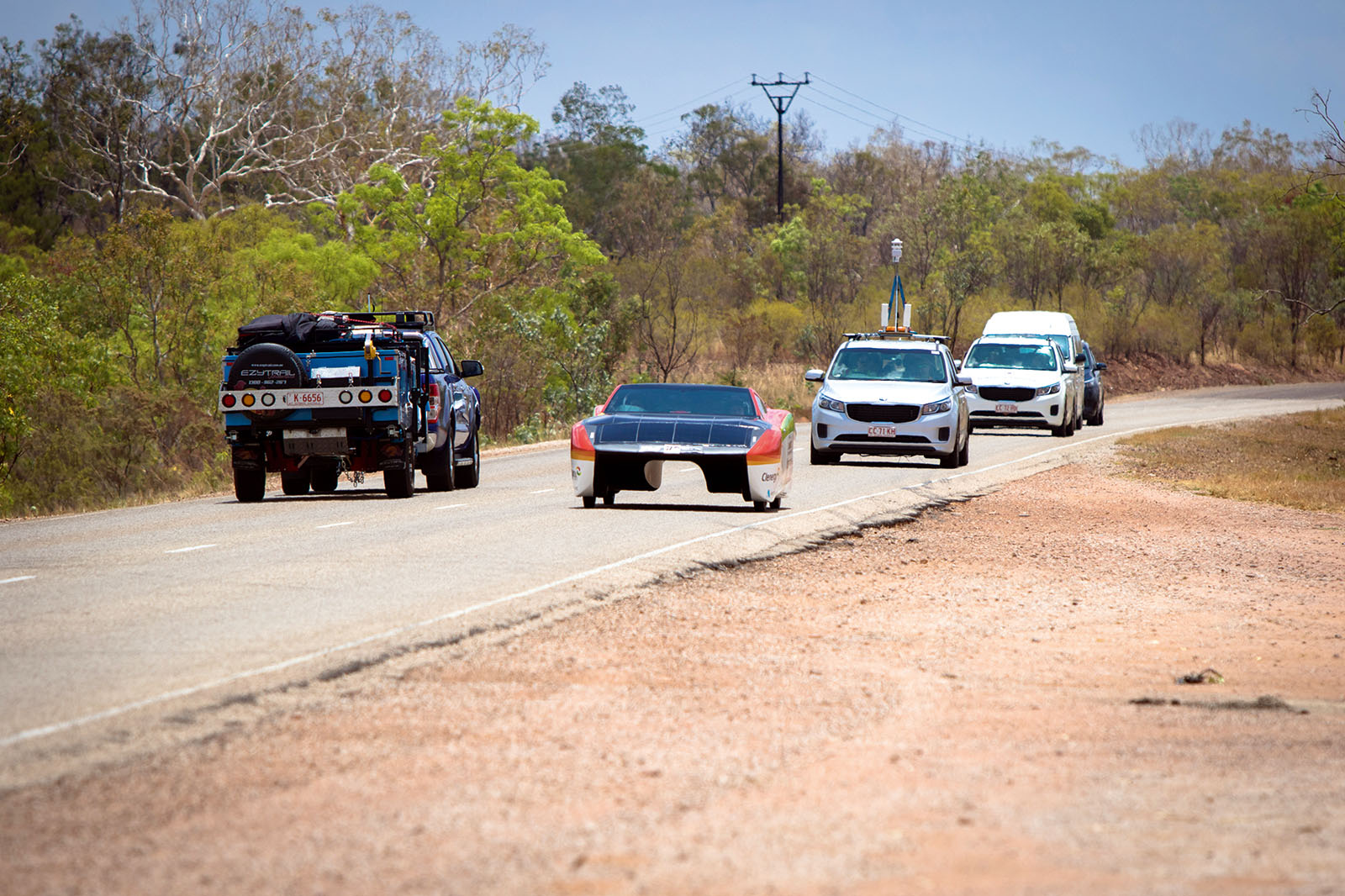 Speed limits weren't introduced in this godless place until 2007 and drink-driving is rife. This was the course of the first and only Cannonball Run in Australia, held in 1994. Four people died in that race when a Ferrari F40 crashed at a checkpoint.