Contrary to belief, the Le Mans 24 Hours isn't about going as fast as possible for a full day. For around three hours and 15 minutes or so, it's all about stopping as quickly as possible.
It's those 3hrs 15mins (or four hours for cars in the GTE classes) that concern Brembo, the Italian company that supplies brakes to the majority of the entries on the Le Mans grid. Since it was founded in Bergamo in 1961, Brembo has specialised in performance brakes, which it supplies to a huge range of motorsport series and, increasingly, to car firms.
At last month's Le Mans, for example, 27 of the 30 LMP prototypes and 25 of the 30 GTE cars used some combination of Brembo discs, pads and calipers. Those customers included the race-winning Toyota TS050 Hybrid and the GTE Pro class-winning Porsche 911 RSR. The teams are supplied with brake parts ahead of the race, either directly from Brembo or via a specialist distributor.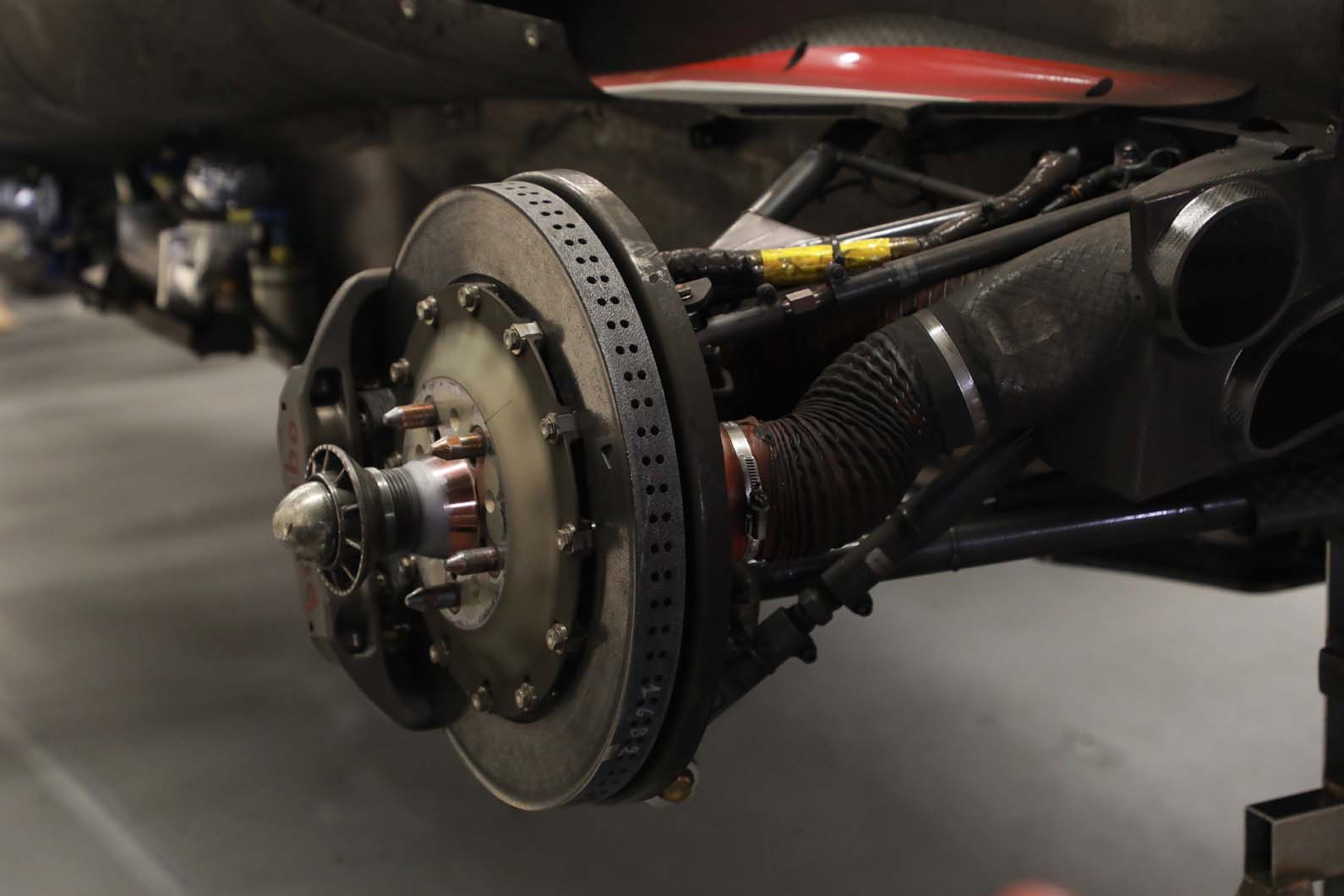 Brakes are a vital part of success in motorsport, not least because of the consequences of such systems failing. Making braking systems work efficiently is a big challenge for an endurance event such as Le Mans, when drivers will hit the brake pedal more than 4000 times. Adding to the complexity for Brembo is that the brakes used in the prototypes and GT divisions are hugely different.
Prototype cars use carbonfibre brake discs and pads, with six-piston calipers at the front and four-piston calipers at the rear. In the road-based GTE class, carbonfibre is banned for cost reasons, so cast-iron discs are used, with ceramic-based pads. GTE cars usually feature six-piston front and four-piston rear calipers, but that does vary depending on car design.
The carbon brakes are more efficient. Heading into Le Mans' first Mulsanne chicane, for example, an LMP1 car will take around 3.2sec and 200 metres to brake from nearly 200mph to 60mph. A GTE car will take 5.7sec and just over 300 metres.