The Ssangyong Korando Sports pick-up will form the basis of a new one-make racing series in Britain next season.
The Ssangyong Racing Challenge has been developed to be an affordable route into circuit competition and is being set up with the blessing of SsangYong's UK importer. A demonstrator vehicle, developed by ABG Motorsport, was unveiled at the Silverstone Classic this weekend.
Vehicles used in the new series will be subjected to tightly controlled technical regulations to keep budgets affordable and to ensure close racing.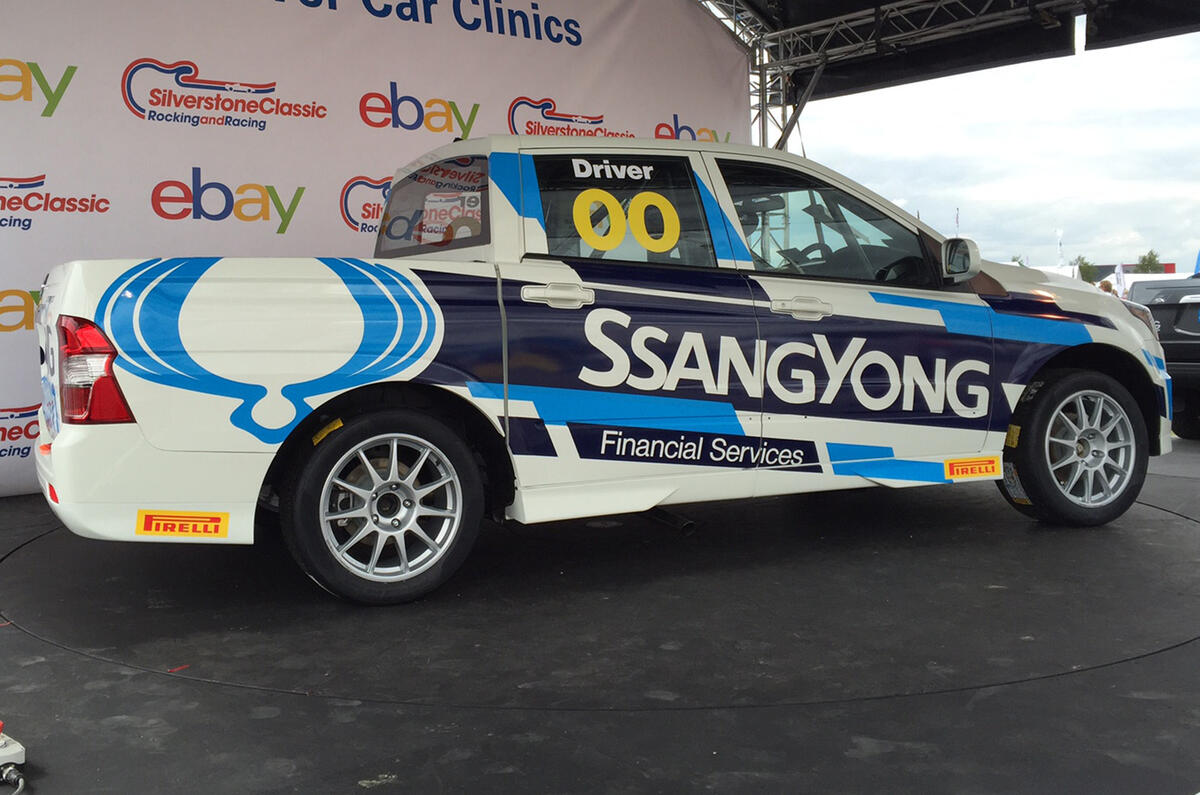 The amount of funds needed to buy a competition-prepared vehicle and compete in the SsangYong Racing Challenge hasn't yet been finalised because series chiefs are still fine-tuning the package, which is expected to include race suits, technical support and on-event driver coaching.
The racing truck will use a six-speed manual gearbox and be built to full Motor Sports Association safety regulations. Power will come from a 2.2-litre diesel engine generating around 200bhp that will be sealed by series technical chiefs to ensure no performance upgrades can be made.
Drivers aged 14 and upward will be eligible to take part, with the emphasis on amateur competitors and aspiring professional drivers making their first steps from go-karting to full circuit racing.