Wimbledon Stadium holds a special place in my heart. Almost 20 years ago, it was the first venue at which I ever watched short oval racing, which left me spellbound.
In subsequent years, I was a regular visitor to the track in southwest London to watch hot rods, stock cars or bangers and even, on one occasion, Siamese bangers, where two cars, one mounted precariously atop the other, did battle. The lower driver controlled the pedals and the upper one the steering, via a column elongated with a stretch of hastily welded scaffolding pole.
Spectating from the ageing grandstands under floodlights on a cold, clear night was a particularly evocative experience, augmented by the heady aromas of racing fuel, and frying onions from the burger stand in the paddock.
On the last Sunday in March this year, the chequered flag at Wimbledon Stadium fluttered for the final time. The stadium, built in 1928 as a greyhound racing track and a regular venue for short oval racing since 1962, is set to be torn down to make way for a new ground for the AFC Wimbledon football club, plus some posh flats and retail units.
Closed road motorsport for Britain gets the green light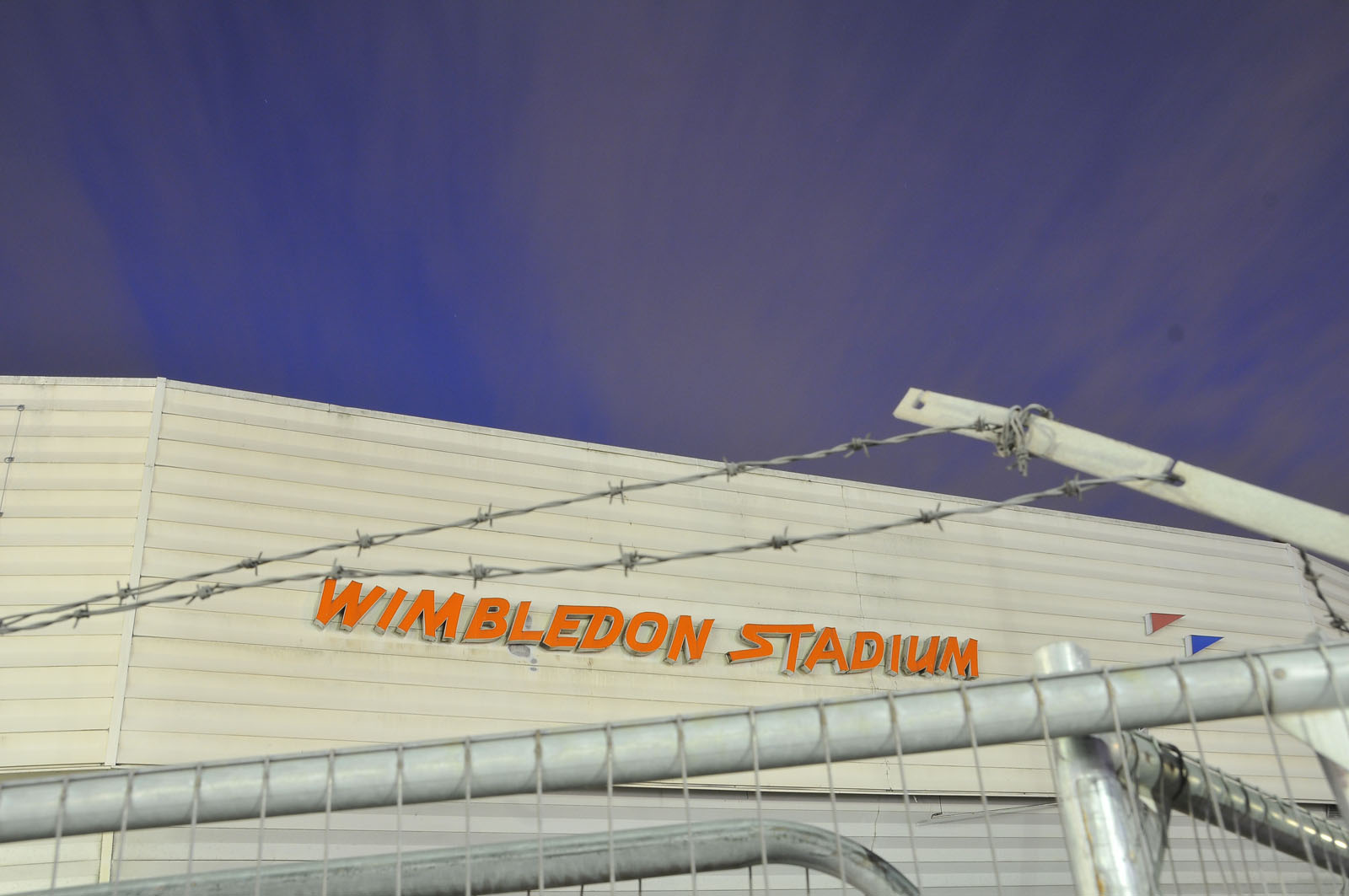 Wimbledon Stadium was the last 'proper' motor racing track in London. Once, there were plenty. Our nation's short oval scene sprung into life in the capital back in the mid- 1950s. Seasoned enthusiasts speak wistfully of already lost venues, such as Harringay, West Ham and New Cross.
Wimbledon, formerly owned by the Greyhound Racing Association until it was passed over to a developer, Galliard, has definitely seen better days, but Spedeworth, the company that promoted race meetings at the track, put on a good show despite the challenges of using the venue.
Driving the 306bhp Honda Civic Type R BTCC car
Those challenges included a lack of investment that left the concrete apron where the drivers worked on their cars cratered with savage potholes. Shared usage with a car boot sale meant that competitors arriving at the venue were greeted by piles of rubbish, unwanted clothes and bric-a-brac. Half of the grandstands were off-limits to spectators on safety grounds. Faded signage and crumbling furnishing hinted at a more prosperous past.