Mattandflash. Flashandmatt. People in and around the Halfords Yuasa Racing Honda Civic Type R British Touring Car Championship team say it like it's one word: "Mattandflash will be at the track in the morning." "Have Flashandmatt been out in the cars yet?"
It takes a moment to realise they're talking about Honda drivers Matt Neal and 'Flash' Gordon Shedden (see what they did there?), each a three-time BTCC champion. Both lovely fellas. Both very fast. Both team mates, on and off, since 2006, and always since 2010, hence they've become rather tolerant of each other.
So lets rewind back to when they were at Parcmotor Castellolí, not far from Barcelona, Spain, for pre-season testing (see how they got on in the first round of the 2017 season here), where the weather is consistent and where there's a quite frankly brilliant circuit that could be straight out of Gran Turismo. The circuit has such a vast gradient change and dramatic rocky backdrop that it I can't believe it isn't used more for events. It's 2.5 miles long but squeezed into a relatively small area. Annoyingly, the track is not pictured here, but you can watch a video of our test here.
The team came here because pre-season testing for the 2017 campaign (which began on April 1st at Brands Hatch) had consisted of a washout at Donington Park. In northern Spain, by way of contrast, it's dry and there is no such drama, just quiet activity and vast numbers of people and equipment, assembled in a way that only the film industry can eclipse for spending loads of time and money for very short periods of action and drama.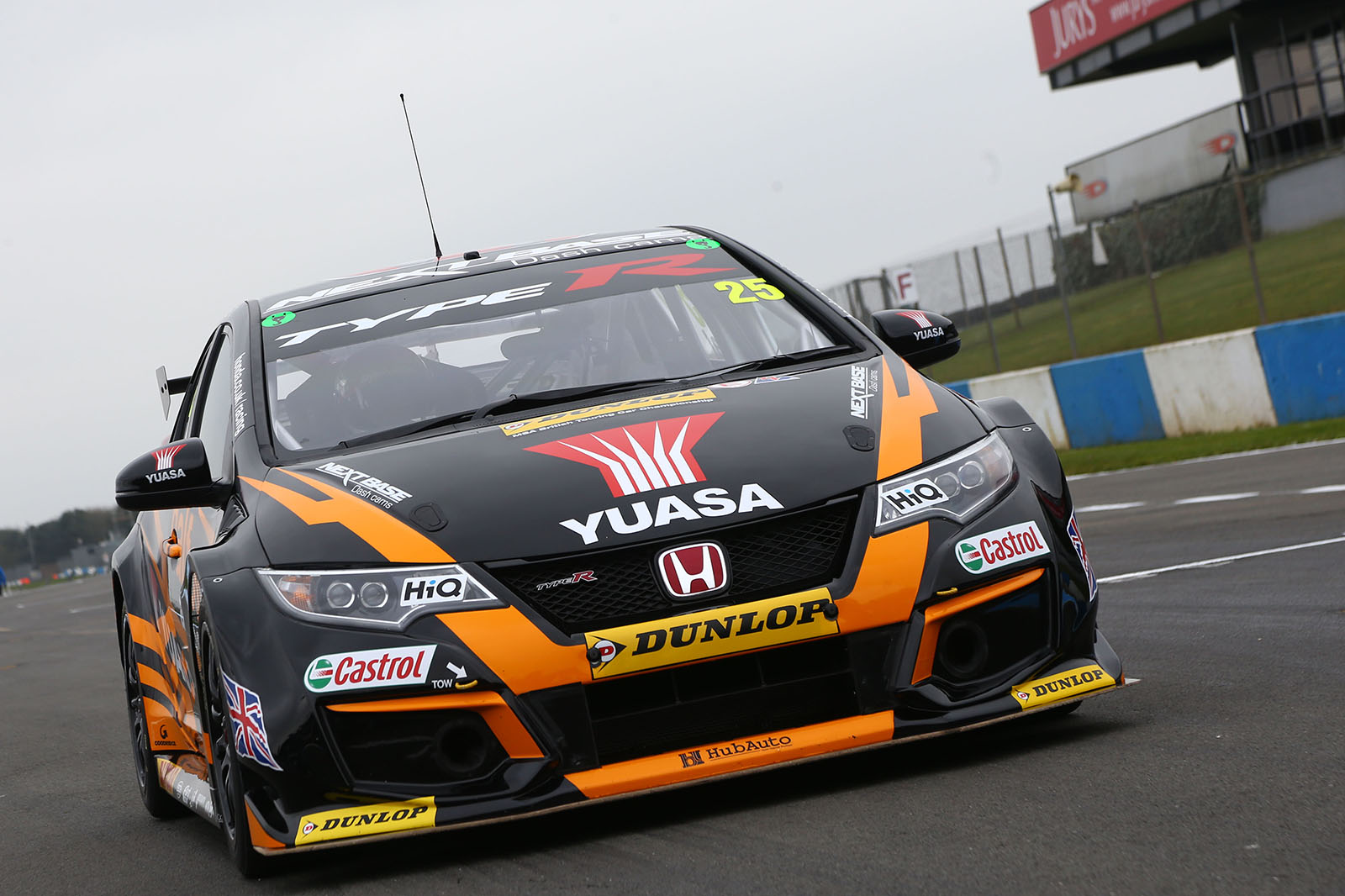 Not that things always go smoothly, even when vast armies of articulated trucks are assembled. Some teams there ran out of fuel because the stuff they'd ordered didn't arrive (the delivery driver instead went to the Catalunya circuit, where Formula 1 testing was taking place). Early the next morning about nine pallets packed with fuel drums – about twice as much as the teams ordered or would need – turned up and figuring out how to get it all home was quite the task.