Lamborghini's growing motorsport department will help it produce more track-focused road models such as the Huracán Performante in the near future.
Speaking at the reveal of the Huracán Super Trofeo Evo (pictured above), research and development boss Maurizio Reggiani told Autocar that the brand has made big strides, particularly in aerodynamic efficiency, with lessons learned during the Evo's development directly transferable to upcoming road cars.
"With the Super Torfeo Evo, we took the inspiration from [work with racing firm] Dallara and worked with our Centro Stile [in-house design department] to do something that is not only a perfect aerodynamic feature but to design the aerodynamics," he said. "The result of the Super Trofeo Evo is we have learned how to do a car with marvellous aerodynamics without any compromise in design or style."
The brand's motorsport aftersales boss, Silvestro D'Amico, explained that this has encouraged closer alignment between Lamborghini's racing team Squadra Corse and the road car division.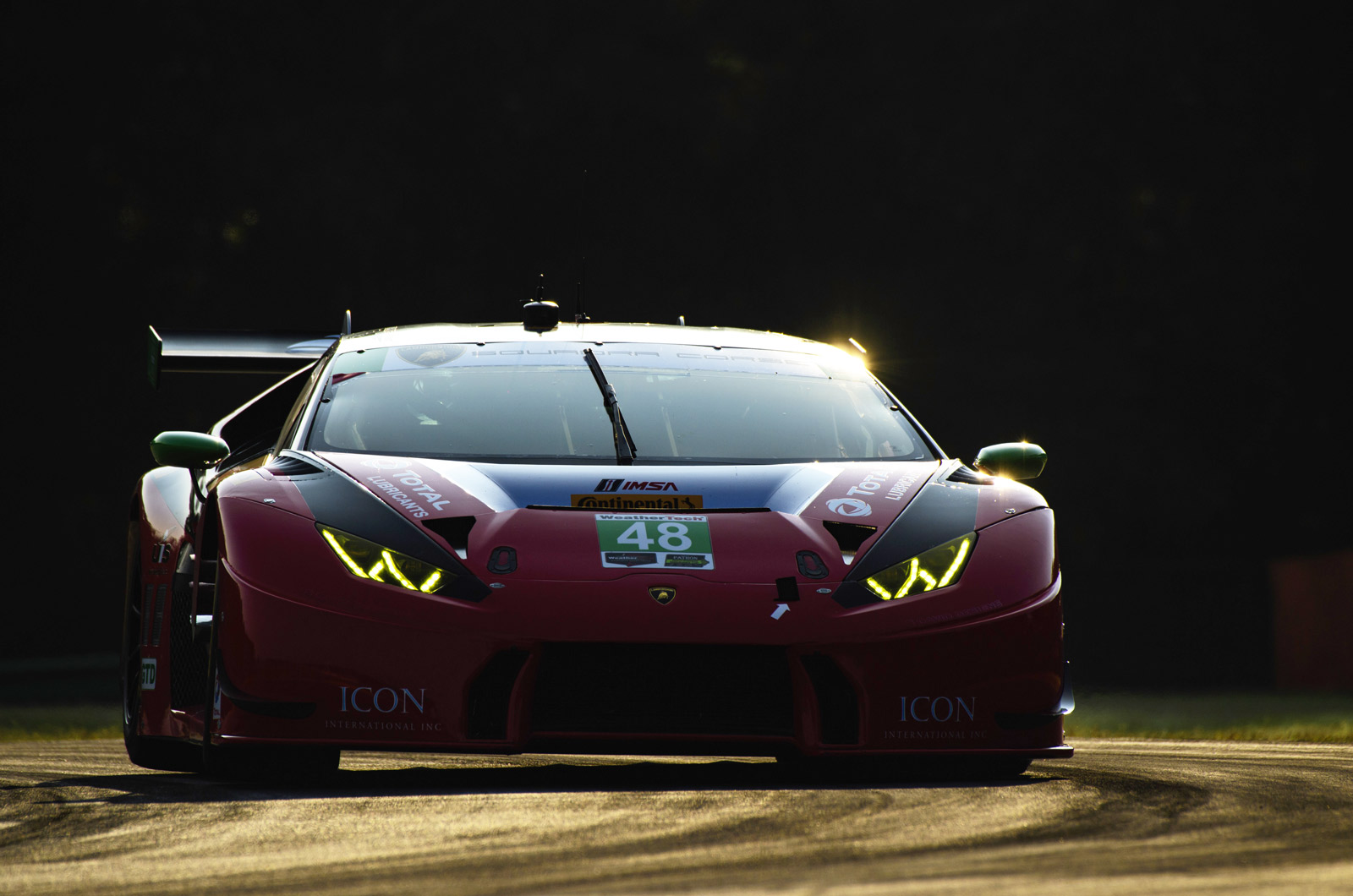 "We are still new to motorsport compared to other companies in this field, but already we are having our design department working more closely with the racing side," he said. "There will be more exchanges of information and technologies."
Lamborghini's racing efforts currently centre on its Super Trofeo one-make series, which has regional championships in Europe, North America, Asia and, most recently, the Middle East.
It also produces a Huracán GT3 for use by privateer teams, several of which race in the US WeatherTech SportsCar Championship (pictured above). But D'Amico said the brand has considered expanding its presence into the top global GT series, the World Endurance Championship.
"Le Mans is the dream," he said when asked about entry into the championships' crowning 24-hour race. "Motorsport is appealing for Lamborghini, although it is too early to say [where it will go]."