Alpine is developing a racing version of its A110 sports car to take part in a one-make series, and this is the first glimpse of how it'll look.
The Alpine A110 Cup racer has now been revealed. Click here to read more.
The track-only model will race in the A110 Cup series and will benefit from modifications including a full rollcage, a bodykit with enhanced aerodynamics and a stripped-out interior, making it lighter than the 1080kg roadgoing model.
Alpine A110 first ride: will it be a Porsche 718 Cayman beater?
Full details are yet to be confirmed, but racing trends suggest that the A110 Cup will also get a less restrictive exhaust and freer-breathing induction system to enable small increases in power. As standard, the A110's turbocharged 1.8-litre four-cylinder engine produces 247bhp.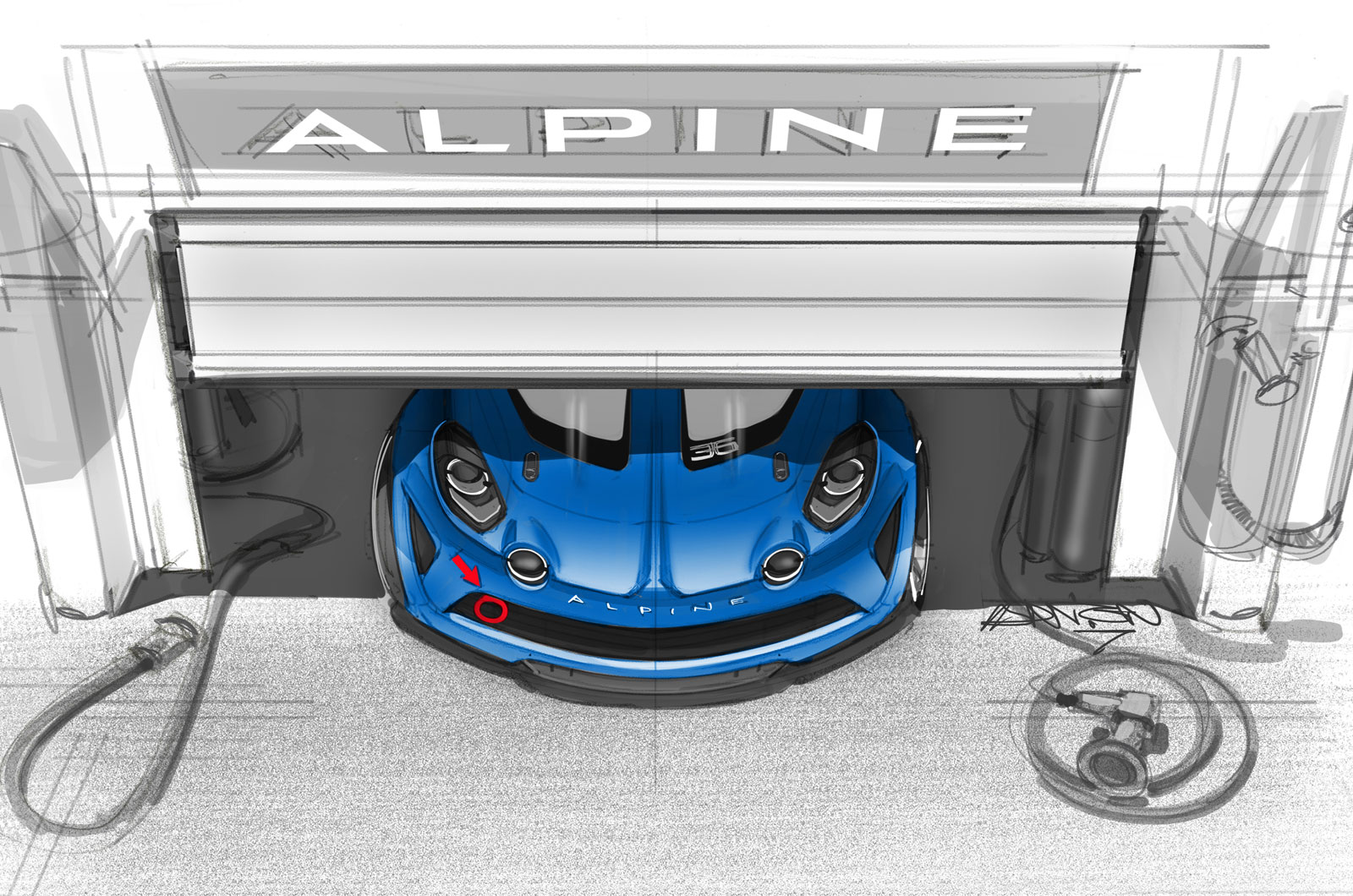 Racing company Signatech will design, make and sell A110 Cups, ensuring that they conform to FIA-homologation standards. The French brand runs Alpine's LMP2 racing cars in the World Endurance Championship (WEC) and at Le Mans.
Alpine expects its series to attract around 20 entries, with races due to take place on several yet-to-be-confirmed European circuits. No date has been set for the opening round, but 2018 seems likely.
The A110 Cup series won't be Alpine's first one-make championship. Between 1985 and 1988, the brand ran the Alpine GTA Europa Cup with track-versions of its GTA V6 Turbo sports car. Each of the series' rounds ran as a support event for European Formula 1 grands prix.
More content:
A brief history of Alpine, 1955 - 2017
used Alpine cars for sale
Alpine A110 1.8 Turbo Legende DCT Euro 6 2dr
Alpine A110 1.8 Turbo S DCT Euro 6 2dr
Alpine A110 1.8 Turbo Legende DCT Euro 6 2dr
Alpine A110 1.8 Turbo Legende DCT Euro 6 2dr
Alpine A110 1.8 Turbo DCT Euro 6 2dr
Alpine A110 1.8 Turbo Premiere Edition DCT Euro 6 2dr
Alpine A110 1.8 Turbo DCT Euro 6 2dr
Alpine A110 1.8 Turbo Legende DCT Euro 6 2dr
Alpine A110 1.8 Turbo GT DCT Euro 6 2dr
Powered By